Email marketing is known for its ease of use, low entry cost and ubiquitous nature of being able to send anything at anytime. As technology continues to break down the barriers that have commonly kept business owners from adopting their own email marketing strategies, we see more and more first time users on our platform. Along with the increase in users we see an increase in users who are not utilizing some of the more advanced tools that we have available.
One of these advanced features I want to talk about today is the use of drip campaigns as an effective tool to move your potential customers up your marketing ladder. In this blog I'll share my personal marketing ladder and the drip campaign strategy I use to support this ladder. Keep in mind that this is only one drip campaign strategy among hundreds and thousands and I encourage you to test and develop one that works specifically for you and your business.
What is a drip campaign?
A drip campaign is simply an email, or in this case, a series of emails automated to send at set intervals after a specific action is taken. Each drip (email) in the campaign has a specific message and goal.
A drip campaign is typically started when a visitor takes a specific action. For example, signing up for a free trial, registering for a newsletter, requesting more information, etc. Once this first step is initiated by the client, drips are scheduled to be sent automatically from that point on without any further action required by the business owner.
What is a marketing ladder?
A marketing ladder varies business to business, marketing campaign to marketing campaign. At its core, a marketing ladder is basically a sales funnel with less of a focus on pure sales. A marketing ladder is a set of steps a consumer takes before purchasing your product or paying for your services. As a business owner or a member of the marketing team it's your job to make the transition from step-to-step as frictionless as possible for your potential consumer.
3-Step Marketing Ladder & Drip Campaign
Drip Email 1 – Awareness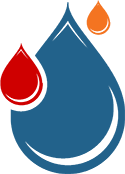 Sent 24-hours after trigger item
The first email in almost all of my drip campaigns is based on building awareness about the business, the product, or the offer. Awareness helps build interest and trust around your business, and by sending a simple thank you or small introduction email, your reader is left wanting to learn more.
"This is who we are, this is why we exist, this is how we can solve the problem you are facing."
Drip Email 2 – Education
Sent 3-days after drip email 1
Education is more than simply the transfer of information from your "about us" page to your user. Education is about the story your business tells. It's about the transfer of emotion and the passion of your business to the aware consumer. Education is tricky and it takes many forms. I've found that education is best taught through experience.
Meaning, who has your business helped? What problems did you help them solve? How many people have benefited from your offer or service? How much time have they saved because of your service? How much of an increase in revenue have they seen?
In my experience, telling your story through highlighting your benefits continues to build trust through social proof.
Drip Email 3 – Action
Sent 4-days after drip email 2
Action is the final step, but the only one that seems to be measured. If you sacrifice the first two steps to boost this one, you'll regret it. Most people will not act when you ask them to take a leap ("buy now!"). However, treat them well by gradually bringing them up your marketing ladder and that leap suddenly seems like a small (and easy) step.
The action email still needs to be delivered with tact. It needs to continue to build on the narrative your first two emails have built. If the story suddenly shifts to a flat out sales pitch, chances are you'll end up striking out.
It's also common to incentivize the final step of the drip campaign assuming the consumer has not already converted. This can be done through a limited time offer, a small promotion, extending a free demo, etc.
Your Turn
This is my most common drip campaign strategy that I use for our clients. I've used it dozens of times but I'm always finding new tweaks and techniques to squeeze those extra few conversions out of it. Are you using drip campaigns or any type of email automation to support your marketing ladder? I'd love to hear what you're doing and what kind of results you're seeing. Send us a tweet or let us know on Facebook!