Email Marketing Features
From beginner to expert we have the features to make your email campaigns successful.
Sign Up for Free
FireDrum Email Studio™ responsive email template builder.
Dare we say, you'll actually have fun building emails now!

Search & Segment Contacts

Responsive Email Template Builder
Integrated Email On Acid email previews
Integrated Free Image Database
Live Mobile and Tablet Preview

Email Authentication SPF, DKIM, DMARC
Auto Post to FaceBook, Twitter and LinkedIn

Birthday / Date Driven Emails
Nurturing / Drip Campaigns


Contact Engagement Reports
Geo location tracking and reporting
Download, print and export reports to PDF
Since 2001, FireDrum is your extended email marketing department. Lead your email marketing operations with a dedicated account manager from FireDrum. Our customers rave about our exceptional personal one on one support that you just can't get from other email providers. Whether you prefer Chat, Email or Phone communication we're always here to help you accomplish your email marketing goals!

Lead Capture Forms
Use our built in lead capture forms or one of the many integrated options. We support email signup forms for WordPress, Privy, WooCommerce and many others.

Detailed Contact Engagement
Unique to FireDrum you can view and sort your Contacts by Opens and Clicks. Instantly see what contacts are the most engaged. View the complete activity history of individual contacts.

Get Faster Support
Our customers rave about our exceptional personal one on one support that you can't get from the megacorp email providers. Choose Chat, Email or Phone communication with your own dedicated account manager.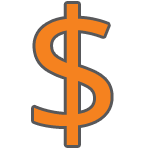 Higher ROI
On average marketers that switch to FireDrum save 50% or more. Prepay and save even more with our flexible payment plans.

Onboarding Campaigns
Connect with new subscribers instantly by configuring and launching onboarding/welcome email campaigns. Our email software allows you to schedule multiple welcome campaigns at specified intervals within minutes.

Date Based Birthday Campaigns
You'll never forget a birthday! Automatically send personalized Birthday emails or add any custom dates that you want to send recurring emails on.

International Language Support
Get your message across clearly. Our program in encoded with UTF-8 international language support, allowing you to add music notation, mathematical symbols, and characters from over 130 languages and scripts.
Emojis Support
Add emoticons to your subject line or pre-header to increase engagement with your email campaigns. Our emoji library has a built-in search bar to quickly find relevant emoticons.
Integrations
Easily integrate with your Social Media, CMS, CRM, Online Store, Marketing Tools - and more!



Send your first email for FREE
No credit card required.