Increase B2B Sales
Business to business marketing has evolved, and the time has come for your business to evolve as well. Centralize your digital and traditional marketing and maximize your businesses potential on a platform that is powerful, scalable, and can be customized to fit your specific needs.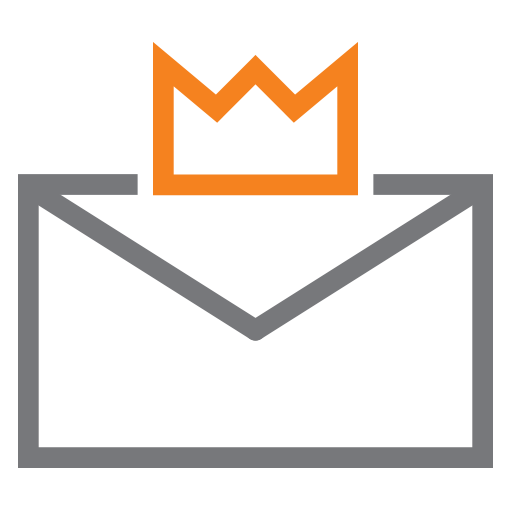 Email Marketing Reigns
Email is rapidly becoming the most effective marketing communication tool for growing businesses, marketers, and B2B sales teams. With FireDrum, you can send messages directly to hot and "almost there" leads, and segment your contacts to cater to specific industries and company types.
Read on to learn more about how our B2B email marketing software can power your company. Sign up free today!
Automated Messages
Connect with your clients and shorten the sales cycle with FireDrum's automated email messages. Our automation features are built to enhance and support your sales team, allowing them to follow up with prospects even when they are off the clock. Eliminate repetitive tasks enabling your sales team to stay consistent with communication without losing the personal touch that customers desire.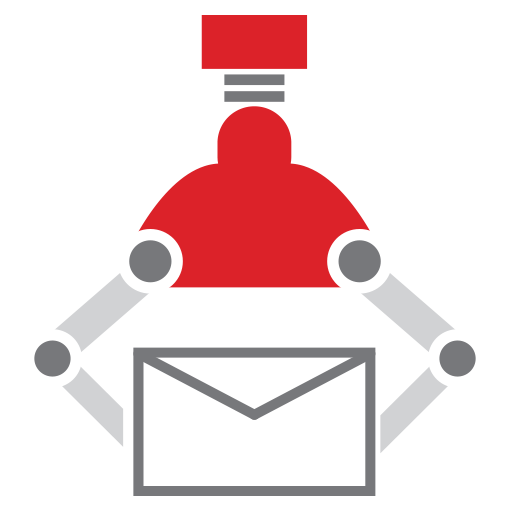 Welcome campaigns
With automated welcome emails, your subscribers will be greeted with a personal message from your staff as soon as they sign up. Need to customize your message depending on the company size? Industry? Utilize dynamic content to hyper-personalize each message so that each person sees content that speaks to them directly. Send messages in bulk that don't feel like mass emails.
Drip campaigns
Design the perfect stream of messages that slowly send to your prospects over time with drip campaigns. Whether it's educational-based, incentive-based, or built for onboarding, FireDrum's Drip sequence is a game changer.
Win-back emails
Every business deals with client loss, win-back emails are designed to win them over and bring them back by sending captivating campaigns that highlight your business, offer return incentives, and ask them for honest feedback. Our team of strategists is here to help you formulate and execute emails to win back your clients.
Automated social media
It's easy for businesses to lose sight of social presence. With busy schedules, sometimes that last priority is logging on and creating social posts. But, many companies know you don't want to let your social activity go stale. With FireDrum, you can convey a big business appearance, on a small business budget. Manage, schedule, and post messages to your social networks.
Sales Journey Tools & Tracking
With every contact you have, you can see every single interaction in their history, including phone calls, web page visits, social interactions, and emails, to name a few. The sales journey allows you to see what methods are effective and how many touch points you see on average before a deal is closed.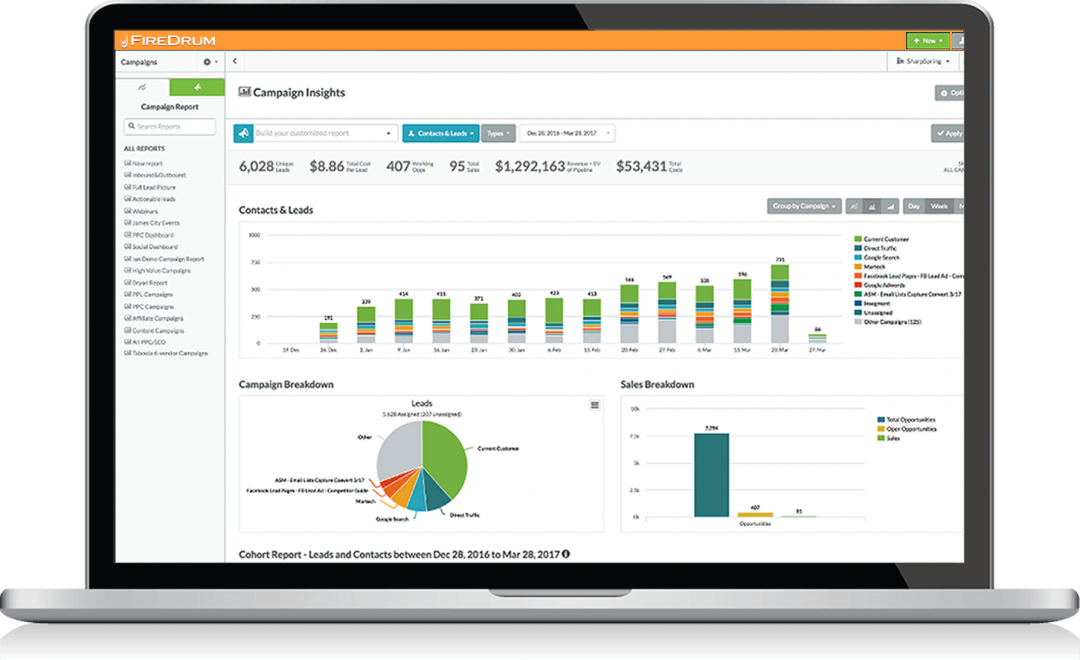 Fast & Experienced Support
FireDrum's support specialists and marketing experts are here for you! Talk to our team members directly by phone, chat, or email. No extra cost to speak to a live human from our office.
Our support staff not only knows our software but have hands-on experience creating and managing campaigns for real businesses. You won't just get your questions answered. You'll also get advice on how to best utilize our service.
Get Started With FireDrum Email Marketing, Today!
FireDrum is here to help support and grow your B2B business - in a variety of ways. Utilize our built-in CRM, automation features, and sales journey tool to consistently communicate with each of your clients without losing that personal touch. With email quickly becoming the preferred method of communication for businesses, marketers, and B2B sales team, you can expect to see a higher return by automating your strategy.
Sign up free, today, or contact our sales team directly to see how we can power your B2B sales team.
Since 2001, FireDrum is your extended email marketing department. Lead your email marketing operations with a dedicated account manager from FireDrum. Our customers rave about our exceptional personal one on one support that you just can't get from other email providers. Whether you prefer Chat, Email or Phone communication we're always here to help you accomplish your email marketing goals!