Don't See Your Industry?
No problem! We work well with all types of industries. Publishers, Health & Fitness, Schools & Clubs, Travel, Entertainment, indeed too many to list.
Talk To An Expert
Sign Up
Robust features for your Industry

Custom Template Creation
When you create an email you are creating a template. It is that simple! Use our drag and drop Email Studio™ to build responsive email newsletters effortlessly.
Get More Opens
With OpenBoost™ automation you get 50% more opens. We'll automatically send your email again to contacts who didn't open it the first time.

Stop Searching for Images
You'll never have to go searching the internet for images again. Our image database is integrated right into our Email Studio. Best of all, the images are automatically resized to fit and if you do want to crop or resize it's no problem with our built-in image editing tool.

Increase Engagement
With SmartClean™ you can isolate and exclude contacts who are not engaged. Engaged recipients boost your deliverability for better inboxing. Our unique contact Saved Searches feature also allows you to create your own dynamic contact segments.

Email Previews
Get unlimited Email On Acid testing included for no extra fee! Preview your email in 61 different email clients and mobile devices in seconds. Provided at no charge this would by itself cost $50+/month from Email on Acid.

Automation
Create AB campaigns with content and subject variations. Use AutoSender to create email drips when contacts subscribe. Trigger emails on opens or click events automatically. Recurring emails to send automatically daily, weekly or monthly. Extend automation even further using our API and numerous integrations.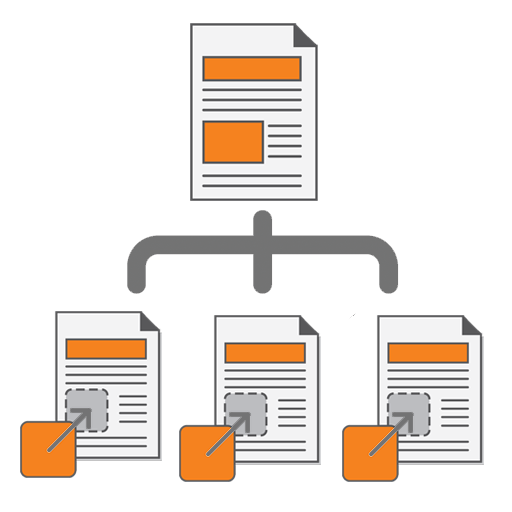 Push Campaigns
Reduce repetitive creation of content and email campaign scheduling. Create a single email and PUSH content and scheduling down throughout your entire system of users.

Multi-Account Management
Create an unlimited amount of users and sub-users. With your single administrative login, you will easily be search and run reports across all users accounts.
"I'm liking working with FireDrum a heck of a lot better than Constant Contact."

Melissa
AZ Big Media
"Thanks for your help, this is the best email design engine I have used!"
Mike Schell
airtest.com
"I can't believe the response we got on our new newsletter…"
Listen to audio
Rosie Romero
RosieontheHouse.com Radio Show
"I have just recently become a patron of FireDrum Email Marketing. I wish to let you know that I am very happy with my decision to switch from Constant Contact."

Connie Heinrich
Premier Home Inspections
"Using FireDrum has allowed our organization to realize an ROI of up to 12,936%, making every email in our database worth $1.40 in one month!"
Carissa Vivirito
Local Non-Profit Organization
"I have been a customer of FireDrum Marketing for exactly 2 years now and have been completely happy with their service and the products they produce."
Don Rice
Don Rice & Associates, LLC
"We have experienced and "open" rate of 1 half times greater than the best week with our prior provider and our "click thru" rate has tripled."

Barnet Jacobs
Compass A to Z
"I am so jazzed I can't stand it! We have already received some great feedback, including a company that we have wanted to get in with requesting our pricing"
Sherry Eklund
Desert View Aerial Photography
"The email marketing is bringing in business! The response has been better than I anticipated. Thanks again for the suggestions; keep up the good work!"
Royce DeGrie
Copy Solutions, Inc.
"My company markets to hospitals primarily. These facilities seem to be difficult to break through their Spam Blockers. However, with Fire Drum, our ability to get our messages seen by our key customers is much better than any other system we have used. Their technical support team is fantastic as we have come along learning the software. Everything is user friendly, and the product is the best I have worked with (and i've used many other email marketing platforms). So, great product, and great support team"

Michael Maske
ZM Medical
"This software is much more fluent when creating a design for a newsletter than it used to be and the overall management of utilizing the software is more simplistic, featuring an easy to use interface."
Eric Bragg
Viking Web Group
"My company has been using FireDrum for many years for multiple newsletters and client contacts. By far, this is the best program with the most amount of options at the best price. Never had an issue and very reliable . We have tried several other companies and they don't come close to the service Firedrum offers"
Robert Pinchuck
Columbia Financial International
"FireDrum says they are "easy to use, affordable and powerful" and I would agree. It's a tool easier to use then other services in the market and the results solid. Building your brand and getting you message out is key and FireDrum makes it fun to watch the results develop. You are in control"

Jeff Heyden
Louis Heyden Group, LLC
"The are normally so many little nuances about technology, when working with new programs, that can be something that really eats up productivity. With this program, it has been smooth & I appreciate that"
Pam Ranki
PRGlobal 360
"I have been using Firedrum for the last 8 years plus for our business email campaigns. They are always evolving; making it easier to use as well as adding social media links-automatically posts to our social media sites, one less step for me to reach more potential customers! Customer service is great and easy to reach"
Megan Kiczek
Long & Foster Real Estate- Kevin Toll Team
"I have been working with Firedrum for almost a year, The staff has been very helpful in formatting the newsletter I send out monthly for Arizona Exterminating. Not being much of a computer person, I really rely on the guys over at Firedrum. Not only do they help me every month but they show enthusiasm for my little promotional monthly piece. If it wasn't for Firedrum. There wouldn't be a newsletter from Gino!!!!! Thank you to Michael and all the guys!"

Gino DeMarco
Arizona Exterminating
"Firedrum has really helped us build ongoing relationships with our customers through email campaigns, without the bloat of some other CRM's and campaign managers. The statistics Firedrum provides are easy to read and clearly highlight both the positive and negative aspects of each contact, giving us the ability to fine tune our message based on live feedback. The support is always helpful and prompt. This has been a great experience for us, and we look forward to continuing our campaigns with Firedrum!"

Abby Mescon
PRI Graphics