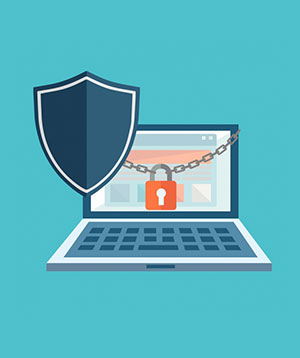 Why DMARC is an important part of your email marketing strategy.
What's all this talk about DMARC? Do you need to integrate it before sending campaigns? Who really looks at DMARC to see if each email is authentic? To address these questions quickly – yes, it's important, you need to integrate it beforehand, and all ESPs, ISPs and email providers all look at DMARC to check its authenticity.
If you haven't gotten the hint already, DMARC is important. It is a major part of everyone's email strategy because of its impact on email deliverability and engagement. It secures your email newsletters while showing major ESPs, ISPs, and email servers that you're authentic and legitimate. Without DMARC in place, you can assume that your clients aren't receiving all email communications from you (yikes,) and you also carry the risk of a third party spammer sending out emails you didn't approve.

This blog isn't meant to scare you, but urge you to get started with domain signing. Each section will answer most, if not all, questions about DMARC policy and email security. If you're struggling to understand some of this technical talk, reach out to your dedicated account manager for more explanation and configuration help.
Understanding DMARC & Email Marketing's Relationship
DMARC is an email security measure that protects organizations from fraud and email spoofing. It does this by validating email messages sent from a specific domain. If the email sent isn't from the actual organization (this can be recognized through DMARC), the email won't be sent and will be marked as spam without affecting your relationships with ISPs. In techie terms, DMARC references established DKIM and SPF standards during each sending to ensure legitimacy and limiting fraudulent activity.
SPF and DMARC
SPF, or Sender Policy Framework, is a record that can be added to your domain. Although it's simple element, it's extremely important to integrate to help prevent spoofing from third-party senders.DMARC is first verified through SPF by matching the "from" fields. If the from domain name isn't the same as the envelope domain name, the email is considered spam.
DKIM and DMARC
DKIM, or DomainKeys identified mail, is another type or record you can add to your domain to authenticate your newsletters. The information rests in your email headers, allowing receiving servers to easily scan and determine the legitimacy of the email and sender.
What does DMARC have to do with my business?
So… what? Why is DMARC important and what does it have to do with my business? Like a website, your email marketing account needs to take certain security measures to block fraudulent messages and spammers. Adding DMARC records is the best (and only) solution to keep your email message secure.
By implementing DMARC into your email marketing strategy, you're not only securing your messages but building trust and credibility with your subscribers. Your brand message will remain consistent and credible with each sending while your emails stay out of the spam box.
Who looks at DMARC?
The real question should be, who doesn't look at DMARC? Email servers, internet service providers, and email providers all look at DMARC when evaluating your campaigns. Without DMARC/SPF/DKIM, you'll find your company emails landing in spam, lower engagement rates across campaigns, and possible spam messages infiltrating your inbox.
How do I authenticate my emails?
If you're familiar with CPanel and DNS, you can configure DMARC records yourself. For full directions, access our "Adding DMARC Policy" blog. If you aren't sure what to do or would like our help, order our DMARC setup service.
During our onboarding process, we recommend and help companies set up their DMARC before sending the first campaign. If you happened to skip that process, it's critical that you go through this process before publishing your next email.
---
Improve your emails in more ways. Our email deliverability guide offers tips, tools, and best practices to make sure your campaigns are landing inside of your subscriber's inboxes.