Scary Good Email Marketing Tips for Halloween
Even though it doesn't seem like it, Halloween can be a great holiday to use email marketing for. At this time of the year, everyone is ready to snuggle up in a blanket with their cup of coffee watching the leaves fall. You can design emails for your subscribers that include the elements of fall to create an email that appeals to them this time of year.
Adding some festive flair to your emails doesn't mean that it'll detract from the message, either. Most people will appreciate the design, even if it's just for a little while, so they have something different to look at in their inbox. Below, our team has prepared some great tips for the fall season:
1. Pull people in by using emojis in the Subject Lines
Before they even see your content, the first thing that your subscribers see when they get your email is the subject line. Focusing on a great subject line and preheader is essential to get your subscribers to open your email. Using emojis can be a fun and festive way to grab their attention! Check out the example below to get some inspiration.
2. Use one of our fall templates
Our professional designers have crafted several email designs for the fall. Selling new fall products? Have a fall menu at your restaurant? Want to say, "Happy Fall Y'all?" Use one of our free templates to help you get started! There are multiple options to choose from, and they're fully customizable to your needs.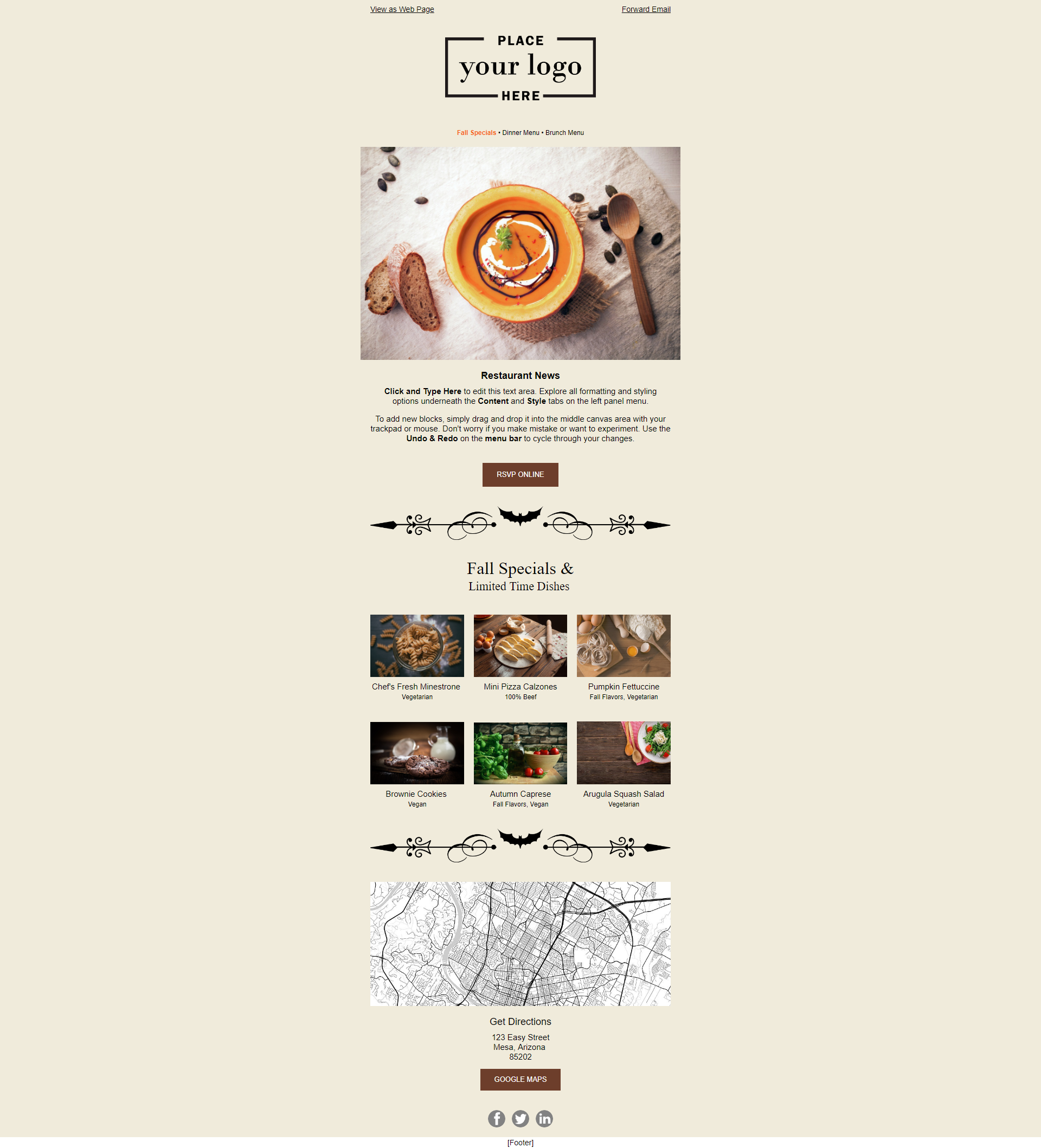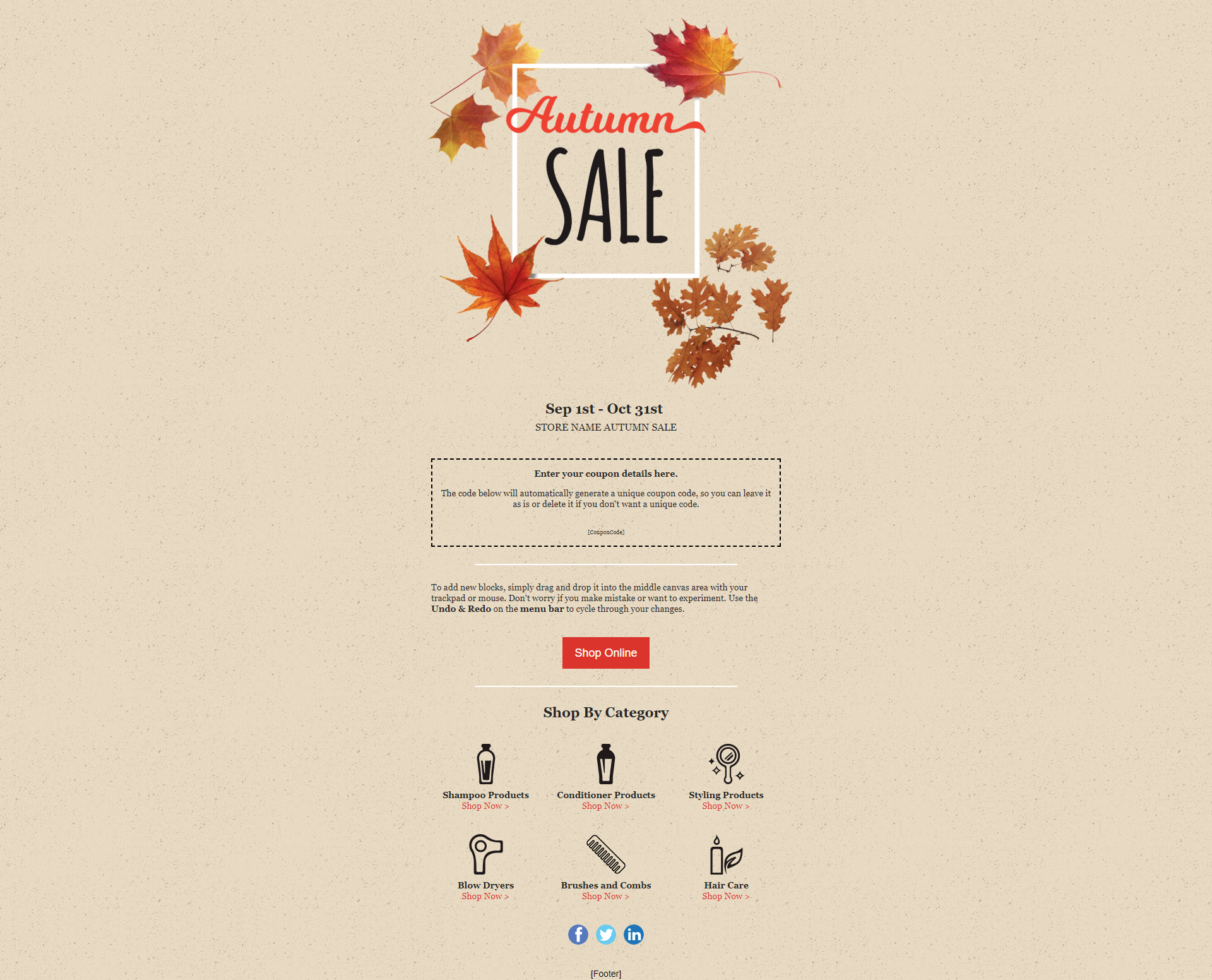 3. Link your images, buttons, and titles
Always have a call to action, something that has the reader continue through to your website. Did you know that you can link your images and titles as well as your buttons back to your website? Make sure you link everything you can so your readers can have every chance to turn into customers!
4. Use Our New Google Promotions Feature
We've added the ability to utilize the Google Promotions Tab to your advantage! With this feature, you can display important information about your specials or sales to your subscribers before they even open your email! The process is built right into our email designer, and it's easy to set up. Read the article here to learn more.
Ready to dive in?
Not a user of FireDrum yet? That's okay! Sign up for a free account, and don't forget to contact us for a free coaching session!
Already a user of FireDrum? Get started now! All of the features we've outlined in this article are included with every account. Use our free templates, Google Promotion Tab features, and emoji support today.
Don't let the rest of the holidays sneak up on you, download our 2019 holiday email guide!