Automate Your Business with FireDrum's new all-in-one CRM, Sales, and Marketing Automation Platform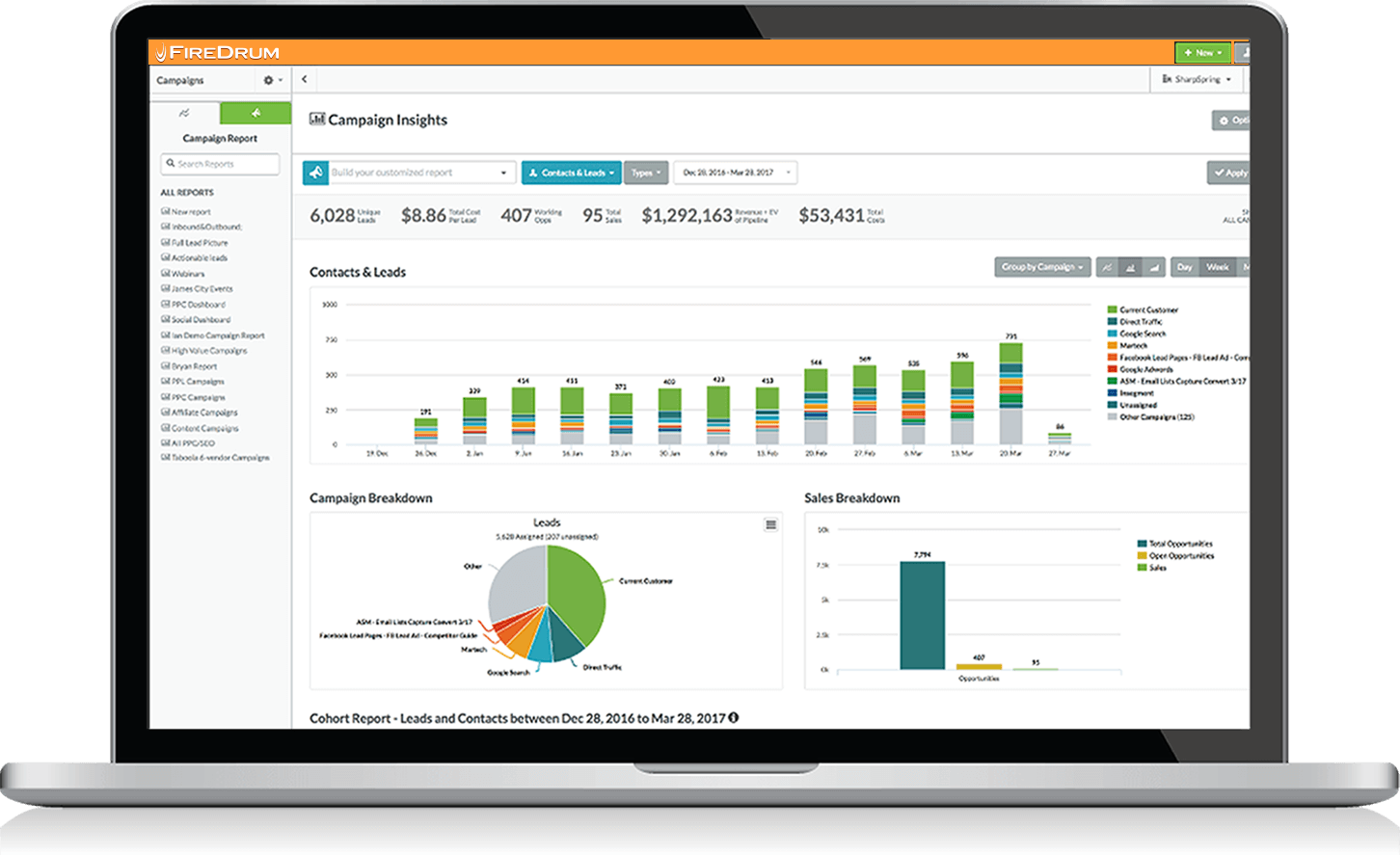 Finally, the perfect synergy between your sales and marketing in one easy to use platform that's actually affordable. Our robust sales and marketing automation software is designed to consolidate your technology into one easy-to-use, accessible, and unified front. Quickly convert more leads and build stronger relationships with both your customers and your team by taking advantage of our integrated CRM. When you partner with FireDrum, you'll discover the benefits of each of these marketing automation tools and see your sales skyrocket. From contact management, email marketing newsletters to lead conversion and buyer journey visualization, we'll help you clear the clutter, unify your team, and increase your revenue.
Fully Integrated Email Marketing Automation Software
Starting at $399/month
FireDrum has a solution that will help your company increase leads and turn customers into your best brand advocates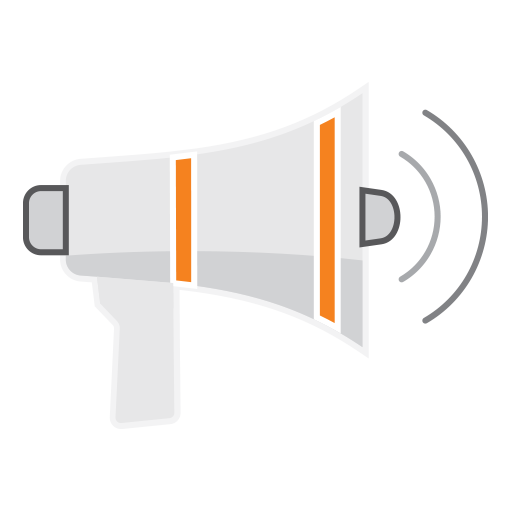 Email Marketing Automation
Design mobile-responsive emails, personalized messages, and send newsletters automatically with FireDrum. Our built-in email editor combines the benefits of email marketing automation with the features of a CRM and sales workflow.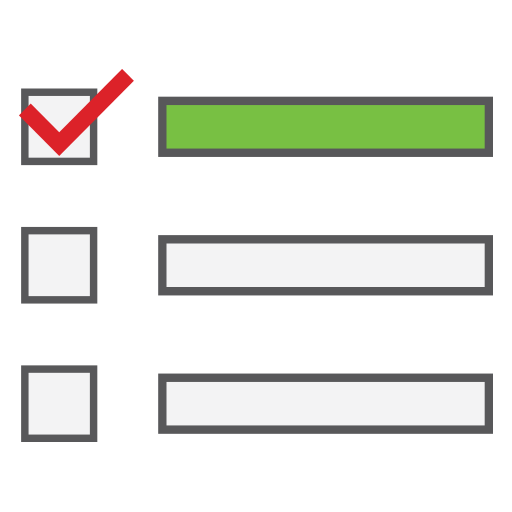 Dynamic Forms
Dynamic forms display different fields based on who is looking at them allowing you to progressively collect more data on your contacts. Build, customize, and manage a variety of website forms directly in FireDrum's marketing automation platform.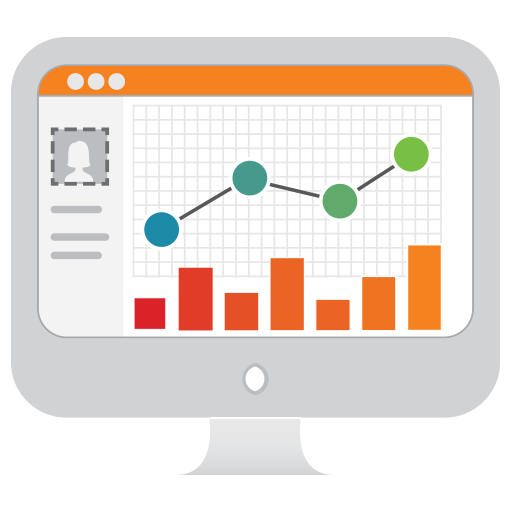 Built-In CRM
Gain all the features and benefits of a CRM without having to set-up and connect multiple software tools. FireDrum's built-in CRM offers pipeline and sales tools designed specifically for your team. Each of our features will power your marketing strategy.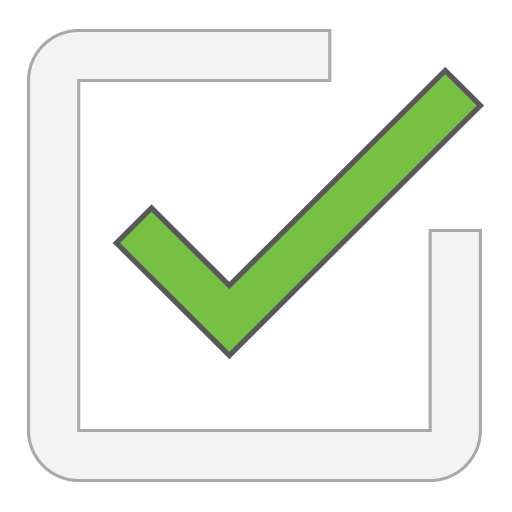 Sales & ROI
Never miss a beat with FireDrum's sales and ROI buyer journey builder. Visualize the path you want your customers to take and watch it succeed through custom text and email alerts, specific filters and triggers, and other useful tools to help your team stay in the loop.

Social Media Management
Pair up your email marketing efforts with our built-in social media management options. With FireDrum, you can schedule campaigns and instantly post messages on an unlimited number of channels. Additionally, track and monitor leads.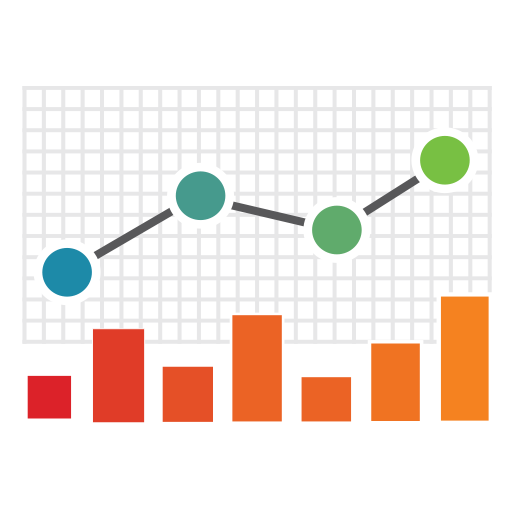 Analytics & Reporting
Gain valuable campaign insights, subscriber data and behavior, and other pertinent data in our advanced analytics and reporting dashboard. In addition to our pre-built performance previews, you can customize your reports to fit your company's needs.
3rd Party Integrations
Integrate your company's tools seamlessly with FireDrum Email Marketing. We support a variety of 3rd party integrations - including WuFoo forms, Zapier, Sugar, and more - to support your company's needs and goals.



Email Marketing Automation
Your email marketing just got smarter
With FireDrum's advanced email marketing platform, you can design, send, schedule, and automated messages at the touch of a button. Our WYSIWYG email editor is easy to use and automatically converts each message into a mobile-friendly version. Need inspiration or ideas for your next email newsletter?  Explore our library of free, responsive email templates.
Email Marketing Platform Features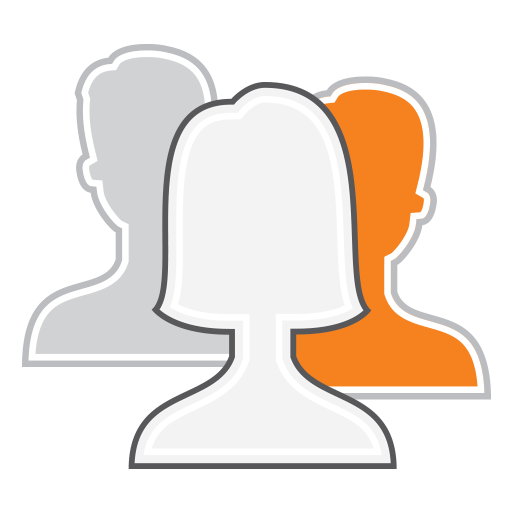 » Dynamic email content based on behavior.
Today's demanding customer wants more than a welcome email with their name on it. With FireDrum's dynamic content tools, you can swap out titles, images, downloads, and even content sections to appeal to each type of user. If you want to get creative with your campaigns, utilize our dynamic email tool to nurture users in different stages of purchasing. Working on selling a specific product or service? Use our dynamic email content to swap out product images, pricing, content, and even CTA's!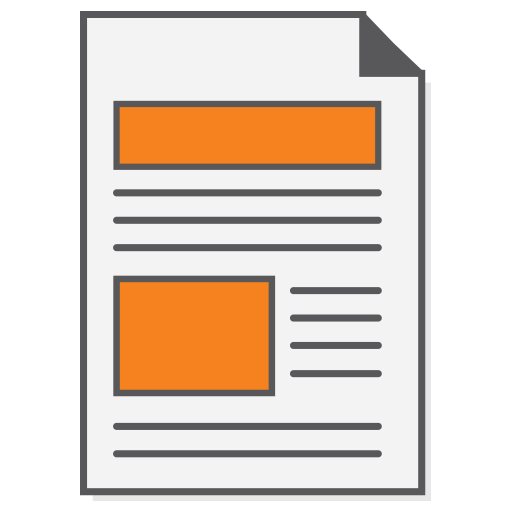 » Upload or create your own email templates
With FireDrum, the sky's the limit. Choose from our diverse library of templates to start creating your newsletter, or you can build yours from scratch and save in a custom library. Do you have a template already made from another email provider? Upload your design and send yourself a test draft within minutes. Whatever your needs may be, you can use our template builder to build, edit, and reuse custom designs.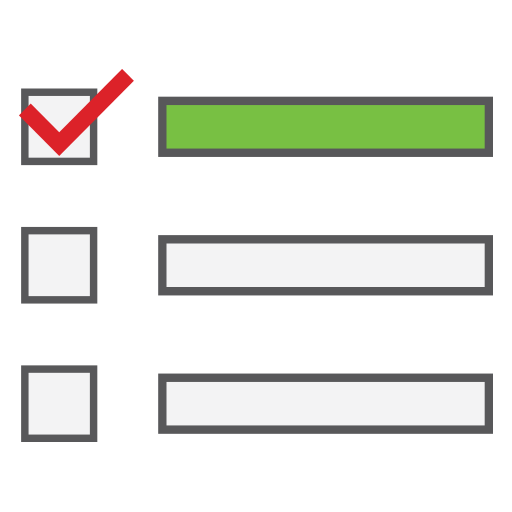 » Add custom field variables to personalize each message
Are you connected to FireDrum's CRM? Easily pull and customize your email with custom field variables to add a layer of personalization for your customers and ease for your team. Change fields within your message to address your subscribers by name, their company name, to call out their industry or even website address!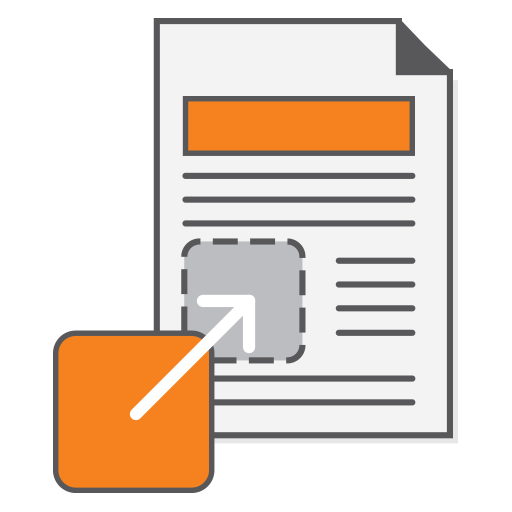 » Drag and drop builder with rich text editing & HTML
Combining the desired and loved the functionality of our drag and drop builders with rich text boxes, you can get creative with your email! Rich text elements allow you to seamlessly toggle between text areas and the HTML coding behind it. Test, check and add unique styles to each section with this unique element.
» Built-in device and browser testing
Multiple email test drafts are a thing of the past with FireDrum's advanced device and browser testing tool. You can view and troubleshoot your email template on numerous browsers and devices right in our platform.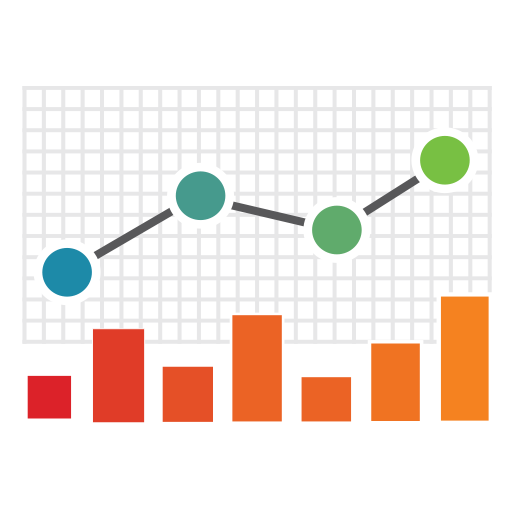 » Transformative and insightful analytics
Track, understand, and make effective changes to your email marketing campaigns with FireDrum's advanced analytics tools. Working towards your goal to increase sales, our data will help you understand the next and best steps to proceed with each campaign. Our platform includes stats like open rates, email bounces, clicks, and more. Wondering what information is essential and relevant to your campaigns? Read our blog "The 10 "Need-To-Know" Email Metrics Every Marketer Needs To Track."
» After-click tracking (website journey)
At the end of the day, we understand that driving conversions and lowering your bottom line is the top priority. With FireDrum's after-click tracking tool, you'll be able to track what customers do after reading your newsletter, and until they make their first sale. This information will help you determine your true ROI and create a more effective and engaging automated campaign.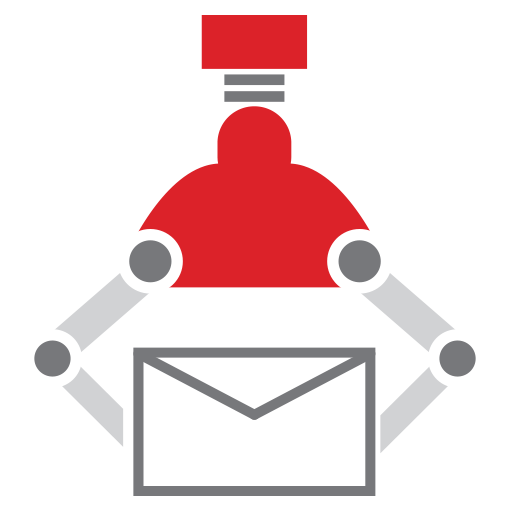 » Automated welcome and trigger email functionality
Don't miss out on that first hello, thank you note, or welcome letter. FireDrum's automated email functionality allows you to schedule and send messages when a user subscribes - no matter what time or day. Let our system do the work, nurturing them through all stages in the funnel, and capture the most sales possible with trigger emails.
» Email workflow & scheduling to support each buyer's journey
Work smarter, not harder. Our email workflows - designed based on your user's behavior and position in the buyer's journey - allow you to keep a hefty book of businesses without a significant workload. Customize, design, and perfect messages like you would an email campaign, but configure it to fir in our workflow journey.
Dynamic Forms
Drag & Drop Form Builder 
The cost and headache of multiple form builders are a thing of the past. With FireDrum Email Marketing's dynamic form builder, you can combine the benefits of drag and drop with website sign up forms, landing page forms, and more. Customize each form to match the look and feel of your site and include various fields that will capture the right information.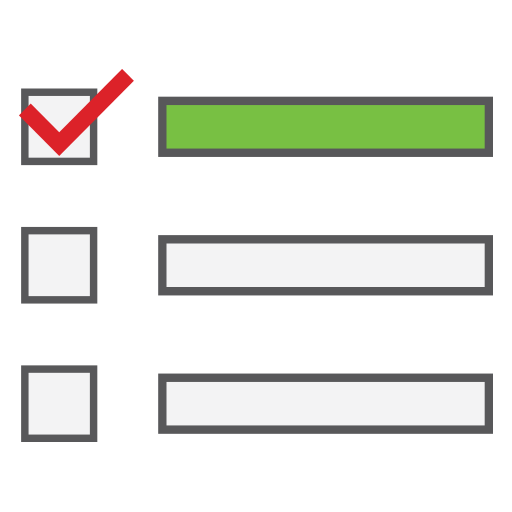 What if I don't need FireDrum's form builder?
If you don't need to use our dynamic form feature - no problem! Our platform integrates with a variety of 3rd party tools like WuFoo, Sugar, Gravity Forms, and more.
What types of forms can I create?
 When you sign up for our marketing automation software, you can create the following form types without paying any extra costs or fees:
Email sign up forms

Landing page forms

General contact forms

New customer forms

Event sign-ups

And more.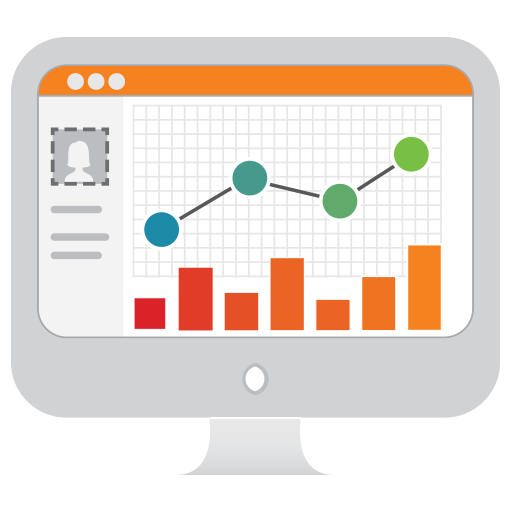 Built-In CRM
Connect With Your Customers and Track Leads
Keep track of every lead and close more deals with our pipeline view. Track notes, calls, and emails directly in our platform. Working on custom email newsletters? Personalize what messages are sent to each customer by marking what stage they're in the buyer's cycle. FireDrum's robust contact-relationship management software gives you the flexibility and functionality of a CRM without having to move back and forth between multiple platforms.
Do you have your own CRM? Bring it onboard! Our platform supports a variety of third party CRM's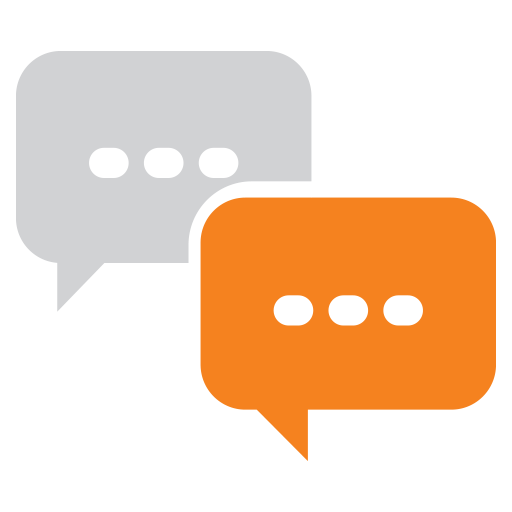 » Smart Mail (personalized, built-in messenger) by FireDrum
Inside of our CRM platform, you'll be able to personalize, schedule, and send custom messages to each of your contacts. All messages will be stored and tracked in our CRM, allowing each member of your team to jump in as needed. What you can personalize -
Images

Attachments

Content sections

Dynamic content fields

Layout

RSS subscription feed (number of posts to display, URL, frequency, etc.)

Newsletter style/theme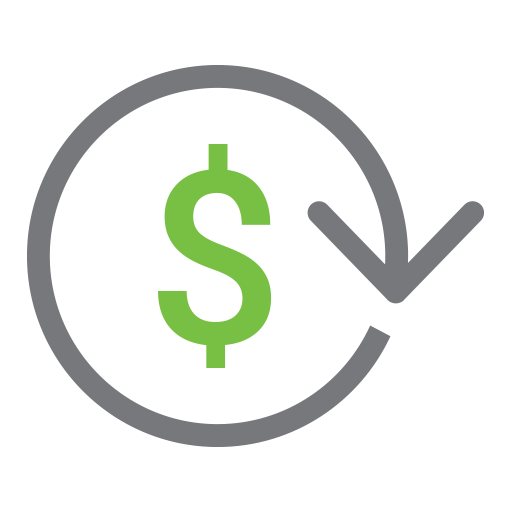 » Custom deal and buying cycle stage manager
Track the progress of a sale from your customers' first interaction to credit card transaction. Our CRM allows you to customize each stage in the buying cycle.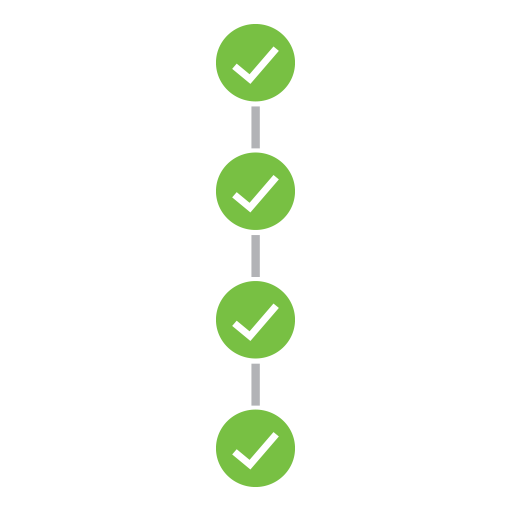 » Pipeline preview tool
 Give your managers and team members a bird's eye preview of opportunities in the pipeline and sales that are "almost there." Our pipeline preview tool is entirely customizable, from naming conventions to default previews.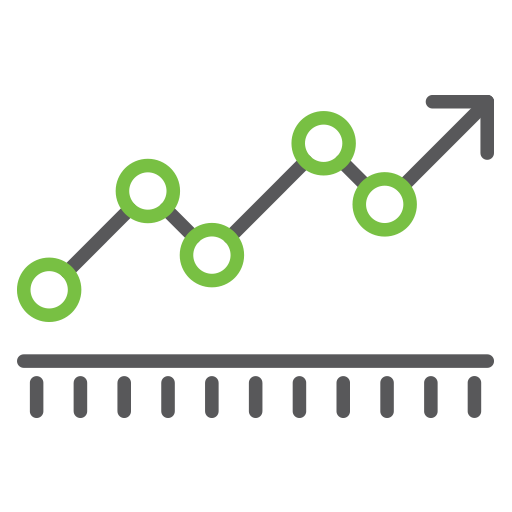 » Timeline preview tool
After checking out what's in the pipeline, dig into individual progress with each lead through our timeline preview tool. Explore past events and same-day activity with this automation feature!
Automated email sent

Automated email opened

Email read & link clicked

Subscribe and unsubscribe activity

Website visit

Website purchases

Webinar or online meeting attended

Inbound calls

Form submission & thank you page displayed

Facebook or LinkedIn comment posted

Facebook or LinkedIn post liked

Facebook or LinkedIn post tagged

Twitter mentions

Twitter retweets
» CRM note manager
Make it easy for you and your team to track the progress on individual leads. The CRM note manager function is a quick and secure place to drop information about how your latest call went, when you last followed up with each client, and other pertinent information.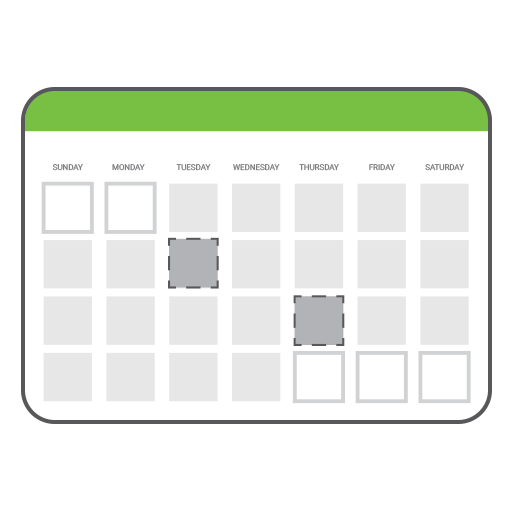 » Reminders and to-dos
Never miss out of an email follow-up or phone call task with our reminder and to-do feature. Schedule these notifications directly in our platform and keep track of completed tasks.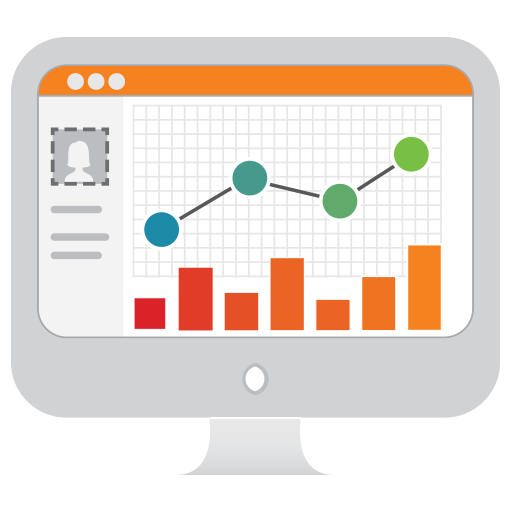 » Detailed reports
Get the information your team needs to track success and forecast future sales and performance through our comprehensive and downloadable reports. These reports combine all the features from above into an interactive and actionable preview.

» Social media account connection
To give your customer's the full experience, connect their social channels to their CRM profile. You can enjoy conversations across each platform or keep up-to-speed with happenings in their lives.
Sales & ROI
Visualize Buyer Journeys and Nurture Your Customers
Creating a custom journey to guide your marketing strategy is just one step to perfect the automation process. With FireDrum's sales and ROI builder, you can design, edit, and monetize on journeys that you and your team create. Build and expand on email and automation tasks, combine and group-specific goals, and create custom triggers with unique conditions. Each of these features and settings in our sales and ROI builder will help you close more deals and understand your customers' behavior on a deeper level.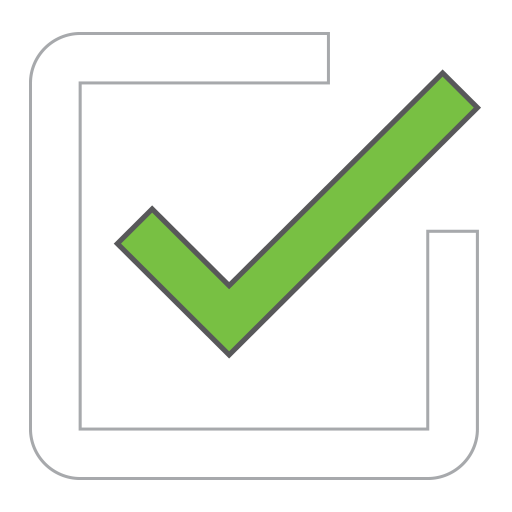 Buyer Journey Builder FAQs
How will FireDrum's buyer journey builder help my customers?
In addition to defining their path to purchase, creating a custom buyer journey will help your team nurture and build a stronger relationship with their clients. Figure out what messages you want to automate and send to each type of customer and set up proper notifications and follow-ups for your sales team.
What if my customer changes paths on the buyer's journey?
If your client starts to show interest in another product or service, you don't have to worry about losing them in the funnel. Our dynamic lists will update if you set-up custom behavior-based filters.
I have too many customers in the funnel. What if I miss something?
We understand your concerns with automating everything in your sales journey, and that's why we've enabled email and text alerts to notify your team if something unique or exciting happens. Quickly respond to each notification and help close the deal!

Social Media Management
Post, Plan, and Track New Leads
Social media - whether or not you use it as your primary selling tool - is an essential part of each company's marketing automation process. Now, with FireDrum's feature-full social media platform, you can create, schedule, and manage everything social directly in our platform. Customize messages that will automatically send with your email newsletters or design campaigns based around your main landing pages. Need to post something on the fly? Simply log in to your account, write your message, and select what channels you want to publish everything to.
To support your sales team, learn how to optimize our brand mention search tool and monitor each user's timeline preview. To support your goal of making more sales online, we also offer a social ROI dashboard to help you analyze top-performing campaigns and messages.
Social Media Management Platform Features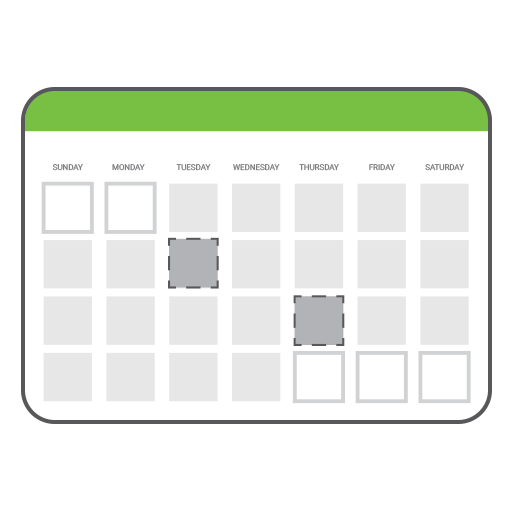 » Content calendar preview
Preview social and email messages scheduled for next week, next month, and even next year with our content calendar preview tool. We merge all automated messages in one calendar so you can get a comprehensive snapshot of all upcoming campaigns.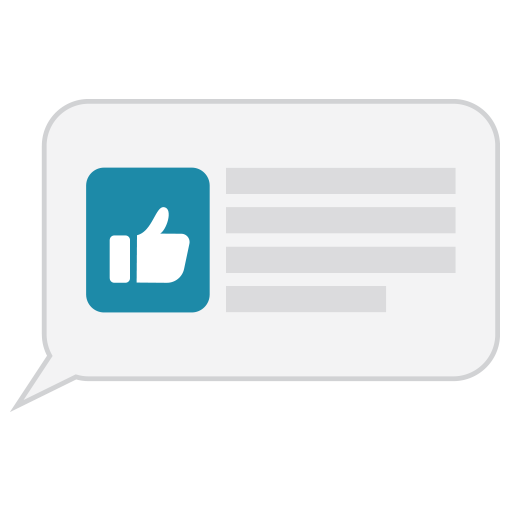 » Instant posting and post scheduler.
Depending on your current needs or ideas, you can post social media messages (to an unlimited amount of platforms!) Instantly, or schedule them for an upcoming date and time. Once created, you can preview how the message will look directly in our tool.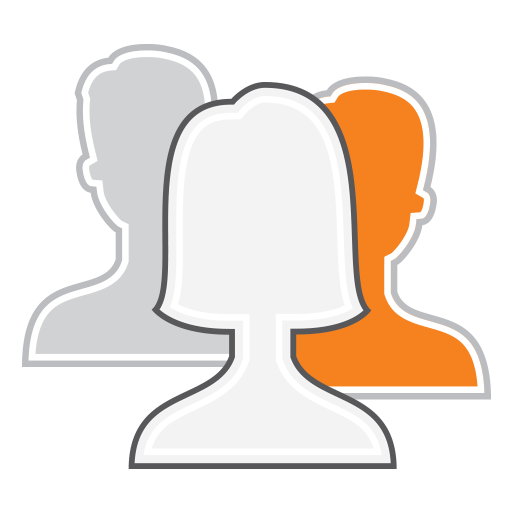 » Unlimited profiles and users.
Does your business have multiple locations? Do you need a platform that supports a small team of people? Our social media management platforms offer the best of both worlds - unlimited social media integration and unlimited users. When someone on your team is getting ready to write a post, jump in and select the platforms you want to share on!

» Detailed social media dashboard
Get the numbers quickly with FireDrum's built-in social panel. We'll show you top performing campaigns, campaigns that resulted in sales (with ROI numbers), leads that were engaged, and other valuable data that will improve your automation strategy.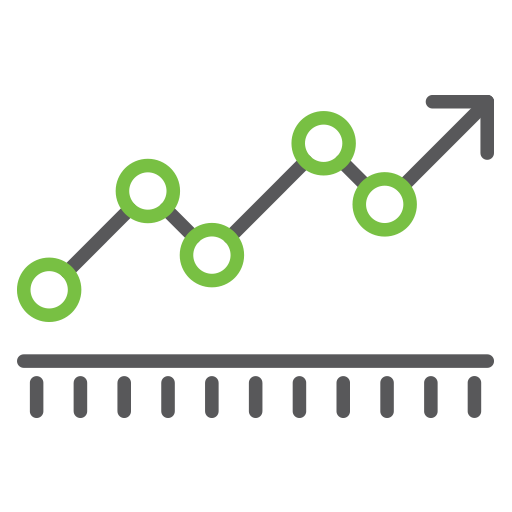 » Timeline preview tool
See what channels your customers are visiting and what social platforms they're engaging within our timeline preview tool. This insight will help further nurture your relationship and understand your customers' journey.
Analytics & Reporting
Advanced Behavior and ROI Insights
Today's competitive and cut-throat space doesn't allow room for businesses to "test the waters." See real results from your marketing automation efforts with our advanced analytics and reporting tool. With this reporting tool, you'll gain transformative and actionable data about your customers, leads in the funnel, and other digital aspects. Learn how well your campaigns are performing, top links that drove the highest ROI, number of opens, click-throughs, and additional essential information. To enhance and deepen your insights, connect Google Analytics and Google Adwords to your account.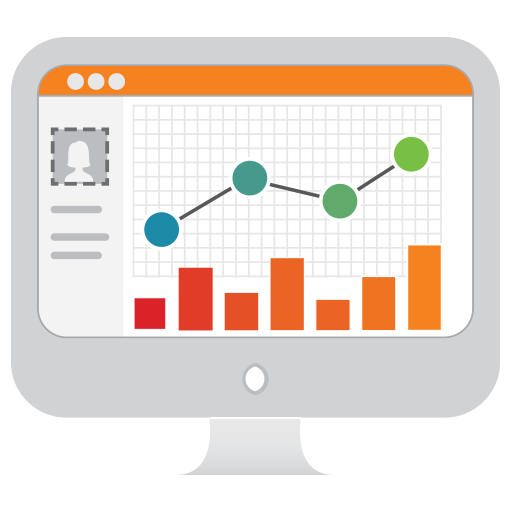 Analytics and Reporting FAQs
Can I create custom reports?
Yes! You can create, share, and print custom reports directly in our platform that features campaign performance, single email performance, subscriber activity, and forecasting metrics.
Can I separate reporting and analytics from various devices?
FireDrum Email Marketing has several filters that you can toggle between that shows performance for all device types, or performance for just desktops, tablets, or smartphones.
Why Partner 
With 
FireDrum Marketing?
"Our mission is to provide the most effective email marketing and marketing automation solutions available."
Think of our team as an extension of yours. We're working towards one goal - to help your business grow! FireDrum Marketing's automation experts, email marketing specialists, social media content writers, and support specialists are here for you 24/7. Submit a ticket 24/7 or call our offices to speak directly with a team member from Monday - Friday between 8:00 am and 5:00 pm MST - Phoenix time. We'll make sure your campaign is on track and offer tips and advice to ensure you're optimizing your campaigns to their full potential.
Automate Your Marketing, Sign Up Today.
Automate your marketing efforts and close more deals with FireDrum Marketing. Our advanced marketing automation software features an easy-to-use email marketing builder, built-in dynamic forms, social media management tools and more! Combining each software into one platform will clear the desktop clutter and help your team build a unified front. Like you, our goal is to help your company close more deals, convert leads faster,  and make your digital marketing experience more seamless. If you're ready to get started on this journey of automation, sign up today! Have questions or need help from a support specialist? Call us at (877) 347-3376.
Marketing Automation FAQs
What is marketing automation?
Marketing automation, defined by Google, Neil Patel, QuickSprout, and other industry leaders - is a term that describes the unification of marketing software and departments. Rather than connecting a variety of tools to achieve parts of a marketing strategy, a unique and robust software like FireDrum Email Marketing can combine the team's tools into one, simplified platform.
Why use marketing automation?
If you find your team struggling to keep up with new leads, support and convert leads, and or push a consistent marketing strategy, you should consider investing in marketing automation. A marketing automation software like FireDrum Email Marketing can get your company's efforts and sales back on track. Through unified fronts and easy-to-use tools, your sales team and marketing team will benefit from software like ours.
What is marketing automation software?
A marketing automation software is a web-based, or app-based platform incorporates a variety of marketing tools into one easy-to-access front.
Have more questions? Concerns? Contact our team of marketing automation experts at sales@firedrum.com or (877) 347-3376.
Since 2001, FireDrum is your extended email marketing department. Lead your email marketing operations with a dedicated account manager from FireDrum. Our customers rave about our exceptional personal one on one support that you just can't get from other email providers. Whether you prefer Chat, Email or Phone communication we're always here to help you accomplish your email marketing goals!