Fully Managed
Email Marketing Services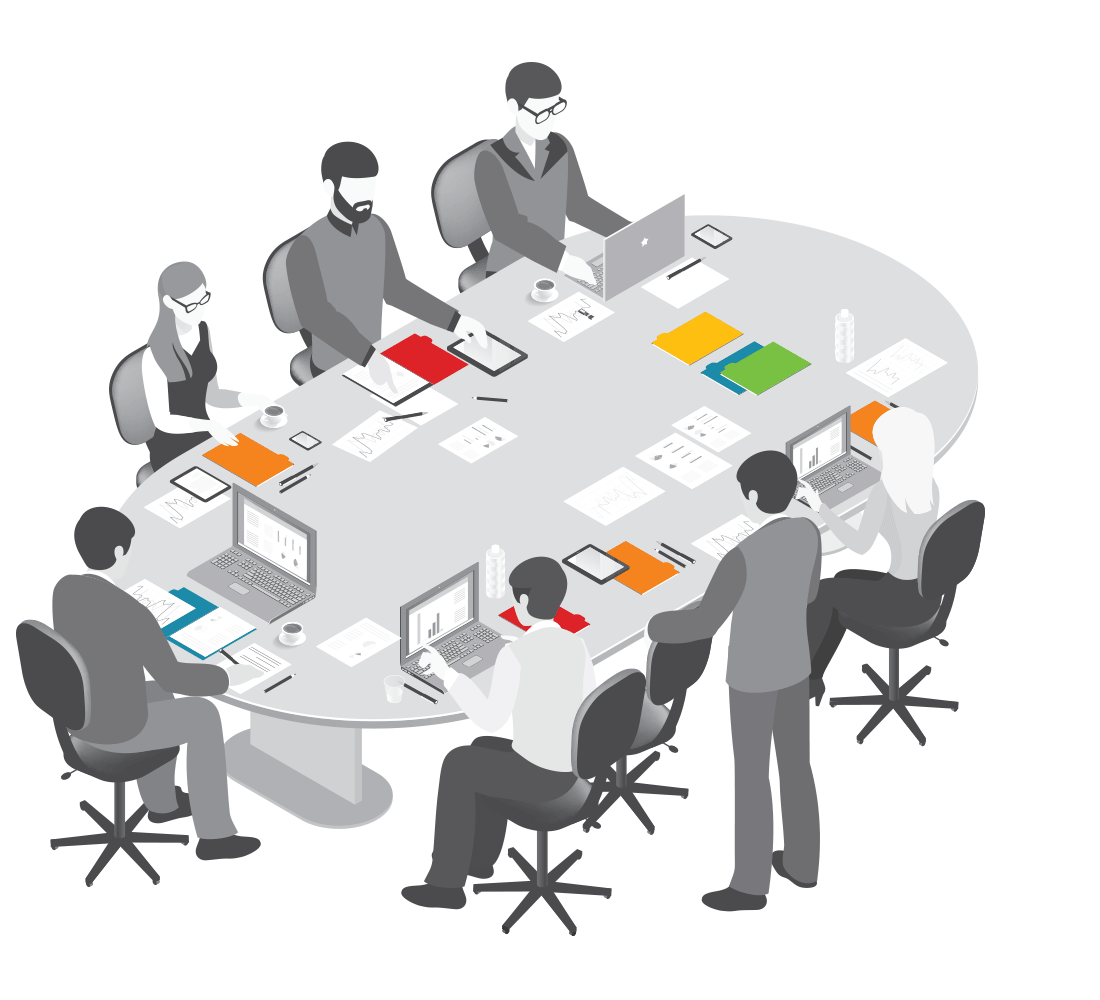 so you can focus on what's important.
Your top priority is to service your customers and close more sales. Creating email campaigns may be hard to fit into your busy schedule, knowing it will take time away from running your business. With FireDrum, you can strengthen your marketing strategy and sales initiatives, knowing experts in the field are handling your email campaigns. FireDrum's managed email marketing services include strategy development, branding control, campaign management, deliverability, integrating your marketing tools, and everything in between. Explore our email marketing services online and contact us today!
Dedicated Account Management
Hands-On Help When You Need It Most
When your partner with FireDrum and start our managed email marketing services, you'll see that we operate as part of your team. Contact us when you need it most (through email, help desk, chat, or by phone), and expect quick and reliable help. Behind our team of account managers, your company will be connected to our graphic designers, email strategists, marketing gurus, and dev team. FireDrum is here and ready to jump in whenever you need technical support, marketing tips, and campaign recommendations.
New to our email marketing platform? Explore our features and fall in love!
We're continually upgrading our platform to make sure your company has the tools and assets needed to succeed with email marketing. Whether you're a retail business, service provider, teacher, franchisee, or local storefront, you'll find that FireDrum Email Marketing is the perfect partner for your marketing needs.
Bring Your Own Tech, or Use Ours
We understand that your business is probably operating using a variety of different tools. If you are well ingrained in a technology ecosystem, it may not make sense to convert your entire process into our software. We are equipped to manage numerous marketing tools, including third-party CRM's, Automation tools, Website CMS's, and whatever else your business uses. FireDrum believes marketing success is more than the technology you use, but how you use it.
Email Marketing Strategy
When we talk about email marketing strategy, it's much more than what you put in your subject lines, or what day to send your emails. We're brainstorming ways to make your email marketing more effective by establishing goals for each message. We lay out a plan that will drive a high ROI and customer loyalty.
Content Strategy
Content drives conversions with customers - this is where our email copywriting experts step in. After analyzing your current campaigns and evaluating your website, we'll start to create a clear and effective content plan that will support your marketing goals. Throughout our managed process, we'll work closely with your team to determine what content will work best with your brand voice and tone.
Automated Campaign Strategy
In the age of marketing automation, your company must be powered with the right automated tools and strategy. FireDrum's experts will help with every aspect of automation, setting up email campaigns, triggered emails, and content tailored to your audience.
Recurring and Scheduled Campaigns
Our team can set up recurring emails to send monthly, weekly, or daily, automatically. We can import RSS content from blogs, news feeds, shopping carts, and other content sources! We'll create, schedule, send, and follow-up with your company's email campaigns and upcoming promotions. We'll work with you to get the details for each email, including the date and time to send, content and imagery, and the contacts lists.
Template Updates Based On Behavior
These days, customers demand personalization. After we start working with your contact list and engaged leads, we'll find exactly what verbiage, imagery, media, and information appeals to your subscribers. Utilizing our dynamic content tools and email scheduling tool, we'll develop and execute a strategy that caters to your customers.
Email Acquisition Strategy
Our managed email marketing services include list growth strategies and techniques, helping your team regularly acquire new emails and new business. We'll work with you to determine the best channels, set-up sign-up forms, and streamline list importation.
Retention Strategy
In addition to helping your grow your subscriber list, our team of email strategists will work to retain and incentivize your current contacts. We'll formulate a strategy that keeps them engaged, subscribed, and loyal to your brand. Ask our strategists about win-back campaigns and loyalty emails.
Social Media Planning
Email marketing and social media are the perfect pair for your growing business. Alongside our email marketing strategy, we'll find ways to promote your social media channels and automate your posting.
Creative Services
Template Design, Custom Graphics, and More
Put your best foot forward with FireDrum's creative email services. Following your brand guidelines, our team of graphic designers and email specialists will develop emails and resources that appeal to your subscribers and highlights your company. Learn more about our creative email services and managed email marketing packages - contact us today!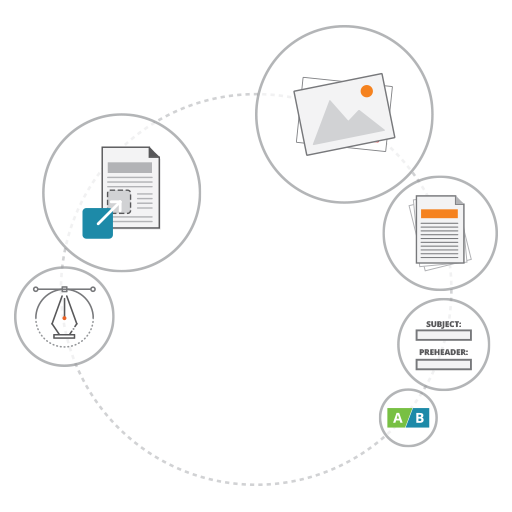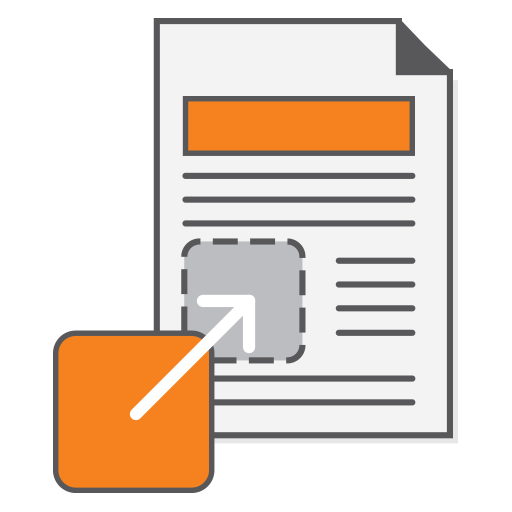 Template creation
Brand consistency is essential when it comes to your newsletters. Using our template building tool and design expertise, we'll create a template that features your brand, services, and products. This template will be exclusive to your company and implemented with each new email message.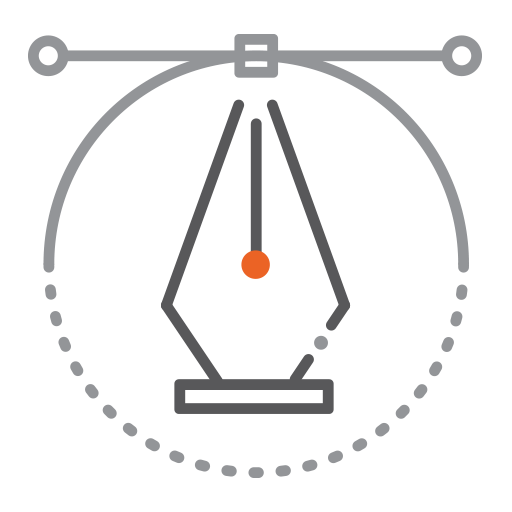 Custom newsletter graphics
Grab the attention of your subscribers with graphics curated just for your company. Depending on your company's needs, our designers will create custom infographics, banners, advertisements, and CTA's!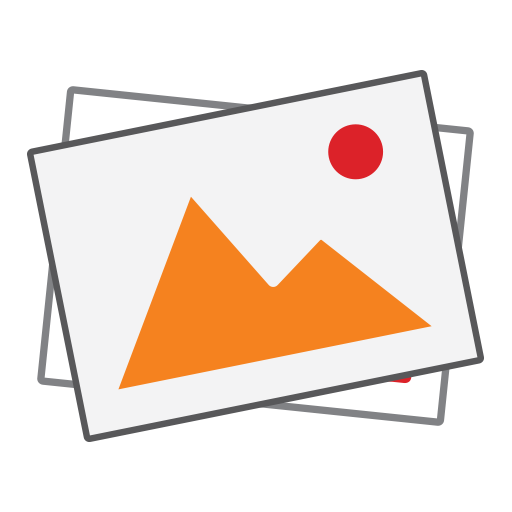 Stock imagery
If you're looking for a specific background pattern or featured image, we'll utilize our free stock photo library to finalize your ideal design. Images that need to be tailored to fit your company's brand can be customized.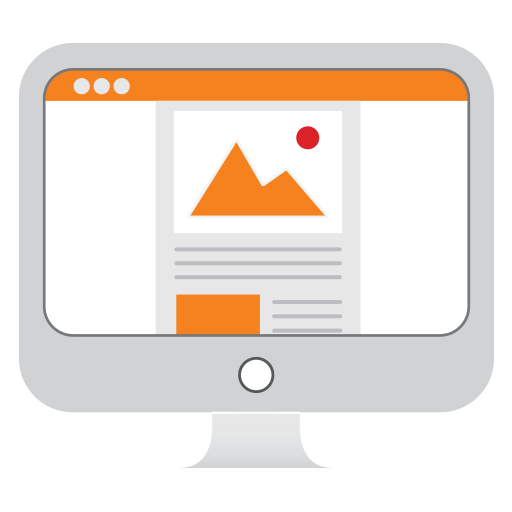 Landing page design
Capture the attention of your new subscribers, existing customers, and loyal fans with FireDrum's landing page design service. Following best practices, these pages will be designed to increase sign-ups and close more sales with strategically placed CTA's.
Content creation & copywriting
Combining our copywriting skills with your product/service knowledge and creative ideas, we'll develop content that reaches your customers in unique ways. Utilize our team to develop copy for your entire newsletter or just specific segments.
Subject & preheader customizations
Rely on our team of creative gurus and email experts to create subject lines and preheaders that convert. Through A/B tests and continual customization, we'll find what style and verbiage promotes the most opens and click-throughs.
Email Marketing Automation
and Optimization
FireDrum's managed email marketing experts are here to support your team in today's age of automation. After analyzing your current marketing efforts and your company as a whole, we'll design, implement, and optimize an automated email strategy that will drive more engagement. Triggered emails, drip campaigns, and win-back messages are just some of the practices we'll make sure to include in your company's campaigns.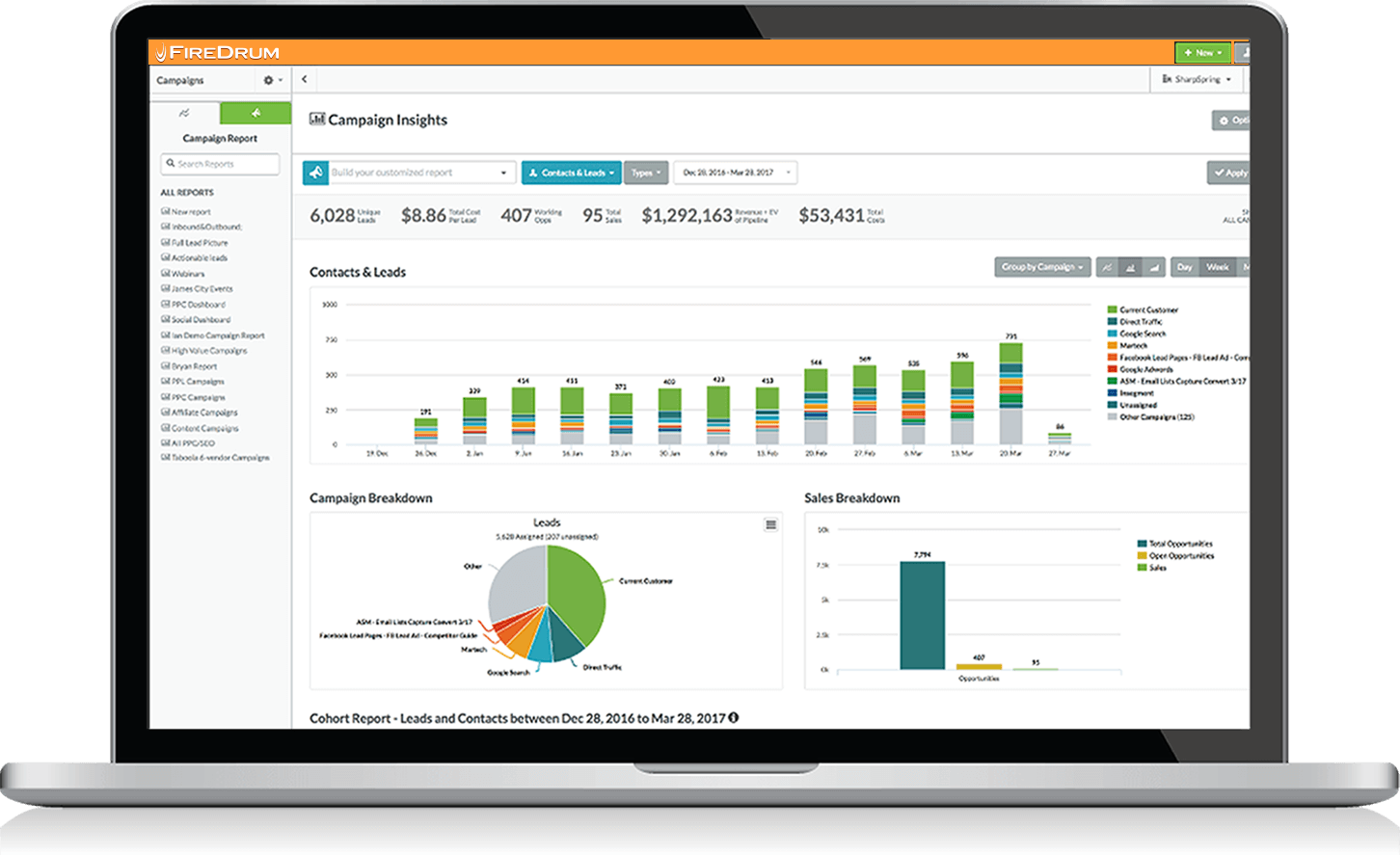 Triggered Email Campaign Setup and Maintenance
Reach your customers at the right time, every time with a curated message that is based on the recipient's actions. With FireDrum's triggered campaigns, your messages will automatically be sent to contacts based on trigger actions such as opening, not opening, or clicking on links in your emails.
Drip Campaign Setup and Maintenance
Drip campaigns send a series of emails over time, automatically, allowing you to stay in front of your contacts in a timely fashion. Greet your customers with a nurturing welcome email series, or stay persistent with sales follow up. We'll set up drip campaigns designed to create more loyal customers and close more sales. Need to make revisions? General updates? Changes to the drip schedule? Contact your dedicated account manager to make the changes.
Win-Back Campaigns Setup and Maintenance
Trying to incentivize your current clients or win-back the hearts of customers who don't show interest anymore? Our email marketing experts are here to help. As part of our managed email marketing services, we help our partners create win-back campaigns that work. Utilizing current deals and creating messages the provoke emotion, we find ways to renew interest and encourage subscribers to re-engage.
Milestone Campaign Setup and Maintenance
Running milestone date-based campaigns (such as birthday or anniversary emails), can prove very effective for service and product-based businesses alike. With the right message, imagery, and promotions, milestone campaigns can create a new level of customer satisfaction and ROI. Utilize our team of creative and marketing strategists to set up and maintain your company's milestone campaigns.
Software and Deliverability
With FireDrum's managed email marketing services you gain both a reliable software while getting the best service and results from a team of experts. Our advanced email marketing software will support your subscriber list without the extra fees for features like automated campaigns and stock imagery. Learn more about our email software's features online or by contacting us.
Easily Add FireDrum to Your Marketing Technology Stack
Integrate our email software with your library of tools, or add-on as you see fit. Our software is designed to be a valuable and easy-use addition to your existing stack. Some of our integrations include: Salesforce, WordPress, WuFoo Forms, Google Analytics, Google Ads, and anything on the Zapier Network



Technical Support
In addition to creative and consulting services, we are fully equipped to carry out the technical side of your email marketing campaigns. Our team of technical support specialists and email experts work together to resolve your issues quickly and answer any questions you may have. Some of the common technical support services we offer:
Email Provider Migration: Moving from another software provider? Work with FireDrum to quickly and safely move your data over from another email marketing provider for no cost. Learn more about email migration in our blog "Switching Email Platforms – How to Migrate ESPs Without The Migraine."

Third party integrations:Juggling multiple software tools can be overwhelming. Lean on our technical support to ensure you email marketing account is properly configured with your social media accounts, analytics tracking tools, form integrations, and website.
Partner with FireDrum Today. 
We become an extension of your marketing and sales team, maximizing your time and improving your results. We understand that your customers are a top priority. Your entire organization benefits from email marketing as an effective and seamless marketing tool. Contact us today, to team up with our email strategists, technical support specialists, and graphic designers.
Since 2001, FireDrum is your extended email marketing department. Lead your email marketing operations with a dedicated account manager from FireDrum. Our customers rave about our exceptional personal one on one support that you just can't get from other email providers. Whether you prefer Chat, Email or Phone communication we're always here to help you accomplish your email marketing goals!