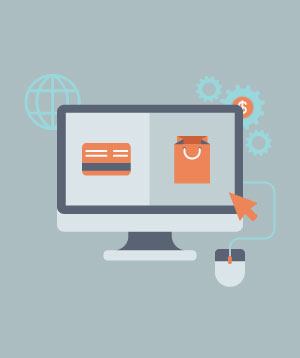 "Usability is about people and how they understand and use things, not about technology." – Steve Krug, the author of
Don't Make Me Think: A Common Sense Approach to Web Usability
.
(Cont.,) How To Make Your Website More Usable
Let's recap. What is website usability? Usability is a mixture of website design, function and form working together to create a practical, attractive website. It brings your visitors through a journey; informing them about what you have to offer, your mission, your goals, then eventually leading them to purchase from you.
Text Brevity…  Remember to KISS!
In a way, this relates to our "scanners and skimmers" section. When people are browsing the web, they're not going to digest long paragraphs full of difficult words and un-relatable metaphors. We need to highlight what's important through headings, and only include necessary details in our product/service descriptions. One way to remember this while writing your website content, is to KISS (keep it short and simple).

What if I already have content written? How do I make it more user friendly? To optimize the content you already have, we suggest spending some time with a good friend (that isn't affiliated with your company). Open your website or print out the content for your friend to read. Listen to their feedback and apply it to your pages.  Hopefully this will eliminate unnecessary sentences and give you insight on how users experience your site.
Some good questions to ask your friend throughout the process: What's the first thing you take from this description?  Do any specific words or sentences stand out to you? Is there any part of this paragraph that doesn't make sense? Can you summarize this paragraph into a sentence that makes sense to you?
Beautiful Website Design = Simple Navigation
People get lost easily on unfamiliar websites. The best thing you can do to make your pages more user friendly is to create a simple, easy to find, intuitive navigation. Don't make them think! Our do-it-yourself clean up tips:
Replace your main navigation titles to match "industry-standard" names. (i.e., Sporting goods store: Home, about us, shop by sport, footwear, apparel, clearance, etc).
Organize your drop down menus. Make sure each section is clearly labeled and easily identifiable.
Double check that your navigation titles are consistent with the title of the page/subheadings.
Clear, Visual Hierarchy
As you may already know, HTML is built for visual hierarchy – it includes numerous tags for different heading sizes, paragraphs, lists and formatting. By default, these tags create visual hierarchy (or ranking system based on significance), that can help highlight the important information on your page. Test it out!

Does this grab your attention?
How about this one?
Did you know that h1 and h2 tags hold a lot of SEO value?
Are you optimizing your  SEO terms in heading tags?
Are you still reading through this?
If so, you're defining the odds.
Be honest to us, did you read through that entire set of headings? If so, you're defining the odds. As we've mentioned before, most people will only skim through your pages. It's vital that you keep your h1 and h2 headings short, but stuffed with information.
Clickable Elements that Work
Well, here's a new word for you: affordance. Are elements that look clickable on your website, clickable? If it looks like a button, acts like a button, and is a button… that means your affordance is very high. You've got yourself a button! High design affordance means that people don't need to think before they make an action. That's good for usability.
Then what would be an example of bad usability? Remember that one time you just wanted to purchase those new shoes, but the "one-click to buy now" button wouldn't click? Oops, you probably thought. I just need to refresh the page. So you refresh the page and navigate back to that one button to find out that it still wasn't clickable? Let's flash forward to when you're aggressively clicking the button with your mouse getting unreasonably frustrated at the computer. Yikes. That website had very poor usability and just lost your loyalty over a faulty button. This is why testing your clickable elements before publishing is so important!
Testing
Perhaps the most important part of this usability lecture is the following sentence:
Usability testing is essential to the website design process.
See what we did there? Although required and encouraged by most design companies, the majority of business owners don't do any formal usability testing on their own websites. That's not a good thing! Even if the site was designed and approved by a professional website designer, business owners/managers should constantly evaluate and test the usability of their website.
When starting your usability evaluation, we suggest inviting your good friend from "text brevity" back to access the site together. Watching an outsider explore your site will provide major user experience insight.  Here are our do-it-yourself assessment suggestions:
Identify several goals relating to navigation of your website (simple and difficult goals). Time you friend to see how long it takes them to accomplish these goals.
Keep track of how many times your friend can start a new 'user journey' through the buttons they click.
Set up several tasks "find this" tasks for your friend and time them. Do not offer any guidance or assistance in this testing phase!
Well, folks, that's all! We hope this website usability journey was inspirational and educational. If you have any questions or would like to talk more about user experience, connect with us.
---
Not sure where to start with website usability? Talk to the experts at FireDrum. We want to help your business succeed by creating efficient, functional and profitable websites.