Is Marketing Automation Important for Your Business?
Marketing is a crucial part of any business. From local businesses to thriving corporate enterprises, developing an effective marketing strategy will ultimately make or break your organization.
For this reason, businesses invest each year to foster productive relationships with their customers, promote their brand, and surpass their competitors.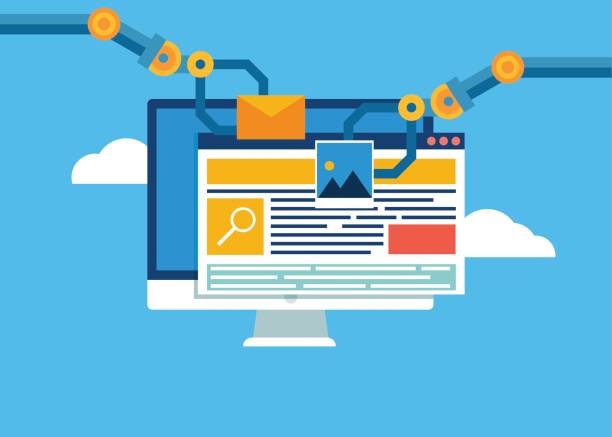 Needless to say, marketing in any form entails a comprehensive system of interconnecting parts.
Generally speaking, business leaders and marketers have to prioritize search engine optimization (SEO), pay-per-click (PPC) campaigns, lead nurturing activities, social media campaigns, content marketing, and a wide variety of other tasks in order for their main marketing strategy to be successful.
However, many businesses don't have the time, bandwidth, and funds to micromanage every aspect of marketing, both physical and digital. Thus, that's where marketing automation comes in.
In this article, you will learn the basics of marketing automation in order to make the determination if the tool is right for your business.
What is Marketing Automation?
Marketing automation is the process of simplifying or "automating" essential marketing tasks. Generally speaking, marketing automation allows businesses to make daily marketing tasks more convenient and accessible, usually by centralizing every marketing feature in one location.
For example, marketing automation software is designed to allow you to follow-up with your leads, manage your social media profiles, and send personalized emails all from one platform.
This is not to be confused with any marketing automation software that only allows you to perform one function. Marketing automation is a holistic construct.
This means that anything that qualified as legitimate marketing automation software must allow its users to perform all of the tasks necessary in order to complete a central marketing objective.
Interested in getting started with automation? See our own automation tool, now!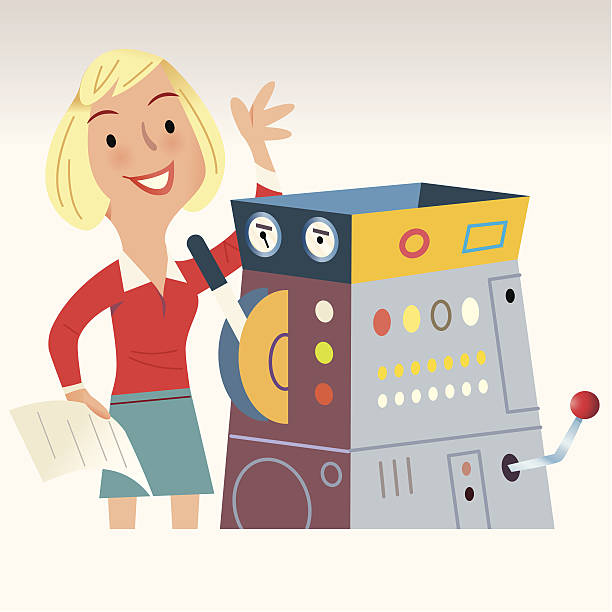 Why is Marketing Automation Important?
Businesses should always strive to be efficient. If organizations allocate too much of their time to certain projects, they will inevitably neglect other important ones. For businesses with limited time and resources, marketing can be challenging.
Carrying out a marketing strategy requires around-the-clock attention, and many business leaders and marketers just can't meet that requirement.
In addition, having your marketing strategy spread out across several different platforms can confuse members of your team, reduce your team's bandwidth, and make it more difficult for your staff to collaborate with each other.
This is why marketing automation is important. Marketing automation platforms are specially designed to automate important marketing features all from one central location.
However, those aren't the only reasons. Marketing automation is essential in today's digital age for the following reasons:
Saves Time - Marketing automation ultimately allows you to save more time on recurring tasks and focus on implementing a sound strategy.
Maximizes ROI - Having all of your marketing tasks stored in one platform provides improved data management and added convenience. This can help you receive a higher return from your initial investment.
Shows You the Bigger Picture - The highlight of marketing automation is its use of combined marketing analytics. Since all of your marketing tasks are in one platform, you can receive an extensive report on how your entire marketing strategy is progressing, not just one part.
Increased Consistency and Predictability - Consistency is vital successfully engaging with your customers. Marketing automation software can help you predict how many advertising dollars you have to spend in order to close a deal with a customer or estimate the number of leads you need to equal a customer.
Boost Efficiency and Productivity - No matter how small or large your business is marketing automation will give your organization's efficiency and productivity a boost.
Delivers Personalized Experiences - Personalization is one of the most critical aspects of marketing. Marketing automation will give you the opportunity to create a personalized message to match the specific needs of each client.
Enhances Your Sales Funnel - Since marketing automation seamlessly converts quality leads into customers, you will be enhancing your entire sales funnel, thus improving your company's revenue.
As you can see, marketing automation hosts several benefits for businesses of all types. Continue reading to learn more if marketing automation is right for you.
Is Marketing Automation Right For You?
If you've heard of marketing automation but never came around to using it, you likely have asked the question "is marketing automation right for me?"
This is a good question, especially since more businesses are using marketing automation nowadays. For good reason, these businesses have been benefited tremendously from marketing automation.
For example, take note of these following statistics:
91% of successful users agree that marketing automation was instrumental in the growth of their marketing channels - Ascend2
Top-class businesses are 67% more likely to use marketing automation software - Aberdeen Group
80% of marketing automation users received a boost in leads, while 77% of users saw their conversions increase - VB Insight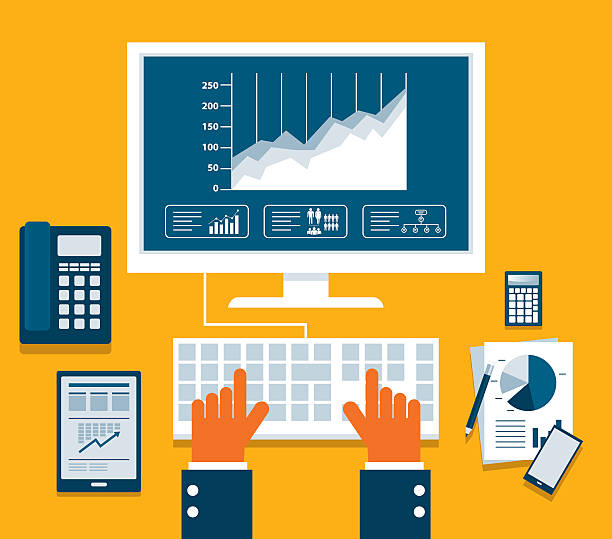 Judging by these statistics, it's clear that marketing automation works for many businesses. But does that mean that success is only limited to certain businesses?
The answer is no.
Marketing automation can be implemented by virtually any type of business, regardless of its size. Whether you're part of a company's in-house marketing team or if you run a marketing agency, marketing automation will help you drive measurable results.
So the real question is not whether marketing automation is right for you. Instead, it's about how you can use marketing automation to produce tangible results.
What Should I Believe About Marketing Automation?
Although marketing automation is an effective means for yielding quality results from your marketing strategy, there are still some popular misconceptions about the software that can confuse you.
Here are a few myths about marketing automation that you should automatically put to rest.
Myth #1: Marketing Automation is Extremely Costly
On the surface, this may seem true. After all, there are many companies who charge exorbitant rates for you to use their marketing automation software. Rightfully so, it seems that only larger companies can afford to use marketing automation software.
In actuality, this isn't true at all. There are countless marketing automation platforms on the web that combined functionality and affordability to give all businesses the chance to simplify their daily marketing processes.
However, it's important to realize that not every "affordable" marketing automation option is an optimal one. It's up to you to select a platform that performs the tasks you need without breaking your budget.
Nonetheless, remember that the success of marketing automation will not reflect the money you spend on the software, but the money you receive as a return.
Myth #2: Marketing Automation is Only for Large Companies
 This myth is just really outdated. It's true that in the early days of marketing automation, only large businesses could participate. The first platforms were highly expensive and difficult to use, so it required experienced staff and a significant monetary investment.
To subscribe to a marketing automation software in those days, you would have to cut a check well beyond six figures. Apparently, that was only feasible for Fortune 500 companies.
Nowadays, these platforms have changed considerably to be of use to a more broader market. In fact, most marketing automation platforms provide convenient point-and-click and drag-and-drop features that allow users to easily create automations.
Also, many marketing automation software doesn't require its users to have any coding knowledge. This means that any user can build dynamic landing pages, or even a blog, utilizing a user-friendly interface.
When marketing automation software began implementing user-friendly capabilities, it became a widespread tool for marketing teams of all sizes.
Myth #3: Affordable Marketing Automation Doesn't Provide Quality Support
When you're dealing with marketing automation software, or any other platform for that matter, support should be easily accessible and 100% free. There's nothing more irritating and time-consuming than encountering a software issue when you're in the middle of a deadline and having no one to turn to.
Today's marketing automation software mostly include 24/7 quality support. Therefore, you should be able to use a marketing automation platform without having to worry about not being assisted if you encounter a problem.
How Can I Create an Effective Marketing Automation Strategy?
 As the old adage says "not planning is planning to fail". Even with a developed marketing strategy, you still have to create a marketing automation strategy.
Why?
Marketing automation software allows users to access and complete all of their marketing tasks from one single platform. Hence, you should be cognizant of formulating a strategy to effectively carry out all of your marketing assignments on this platform.
Are you unsure of how you can accomplish this goal? Take a look at these four tips to help you get started.
Tip #1: Use Quality Content to Engage Your Clients
 To achieve the best results from any marketing automation tool, you must have quality content. Quality content is what drives leads and ultimately sales, and your business won't survive without it.
Invest in utilizing dynamic content writing services to give your business an edge over your competitors in the content department.
Tip #2: Set Up A Drip Campaign
 No one likes repetitive emails. Ideally, when you initiate your email marketing campaign, you should personalize each email specifically to your client's behavior.
For example, if you send one email out that says "free for lunch Wednesday?", it won't be smart to send that same email again when the recipient doesn't respond. Thus, you should set up a drip campaign to properly engage your clients depending on their behavior.
With a drip campaign, you can automatically send out a message when the recipient doesn't respond. Take a look at the image below to see a great example of an active drip campaign.
Marketing automation platforms will allow you to set up your own drip campaign to increase your conversions through your email list.
Tip #3: Automate Collaborations in Real Time
One of the biggest problems in the workplace is a lack of communication. Even if you gain a customer, many teams in your organization may not be able to relay this information quickly enough.
The lack of communication can cause glaring workplace failures, but you can use marketing automation software to provide information throughout your entire company within seconds.
Whether you have an important update or if you want to provide information about the progress of a lead, you can do so by posting an update for your entire organization to see.
Tip #4: Set Up Nurture Campaigns
Similar to a drip campaign, a nurture campaign is any task related to nurturing a lead into a customer. There are so many ways you can implement a nurture campaign for your business using marketing automation.
For example, if a lead visits your website to browse your summer clothing deals, this is an easy clue to send them email content relating to summer clothing deals.
Marketing automation software allows you to fully personalize your sales funnel so you can analyze each and every lead you have a formulate a custom strategy to appeal to them.
How Can I Surpass My Competitors Using Marketing Automation?
Getting results from your marketing automation strategy totally depends on your organization's level of communication, resources, and expertise in the marketing field. For this reason, it's possible for all kinds of businesses to make a lasting mark in their industry using marketing automation software.
Marketing automation software allows many users to spy on their competitors and analyze the tactics they use to stay on top. This isn't enough, however, to usurp them.
Instead of emulating your competitors, the best approach would be to only copy what works and move on to another competitor to do the same. Ideally, you'll want to build a list of three of your most successful competitors.
Obviously, if these competitors are successful, they all will have an aspect of their business they're doing better than you and your other competitors. This is why you shouldn't focus your strategy solely on one competitor. Study three of your most successful competitors and take away important aspects of their business that make them successful.
Marketing Automation FAQs
Do you still have more questions about marketing automation? Here are frequently asked questions (FAQs) you can consult to broaden your understanding of the concept.
Q. What are the common features of marketing automation? 
A. Marketing automation software utilizes common features such as email marketing, lead generation, sales intelligence, reporting, social media, and so much more.
Q. When should I start using marketing automation software?
A. As your company grows, it can become difficult to maintain one-on-one interaction with leads and customers. The moment you notice this difficulty is when you should start using marketing automation software.
Q. What are some basic features I should look for?
A. The first thing you should always look for is if a marketing automation platform is GDPR compliant. Next, you should check to see if your preferred platform provides drip email campaigns, sales enablement, autoresponders, omnichannel marketing messages, lead tracking, social media marketing, CRM integration, and content marketing capabilities.
Q. What do I do after purchasing a marketing automation app?
A. After your purchase, you should instruct your sales and marketing team to set up and properly configure your app to the tune of your business. Although most marketing automation software is easy to set up, you should still have technical support on hand if you are running into any difficulties.
Q. Does marketing automation software have social media integration?
A. It should. If your marketing automation platform doesn't provide social media plugin integration, then you should consider switching to another software that does. In an age where social media is everything, you can't compromise your social presence. Your customers need a way to connect with your brand when they're not on your app or website. Nonetheless, you can rest easy knowing that a large majority of today's marketing automation software provides social media integration.
Q. What are other software apps I can integrate?
A. Your company has its own apps you use to complete daily tasks. However, there are many marketing automation platforms that don't readily integrate software apps that you commonly use. You have to realize that your apps may not be integrated by default. It's up to you to find and choose a marketing automation software that seamlessly integrates the apps that are necessary for your business.
Q. Can both the marketing and sales team use it?
A. Marketing and sales go hand-in-hand. Hence, the software you choose will have to be used by both your marketing and sales team. Dig deep and conduct the necessary research to see how a marketing automation platform can be beneficial for both teams.
Ready to get started? Check out our automation software now!