The holiday season is officially here! With last years sales numbers for the 29-day holiday season shattering all previous records and this year shaping up to top even those, we canvassed the office and gathered some of our email marketing experts top holiday email marketing tips!
A/B Testing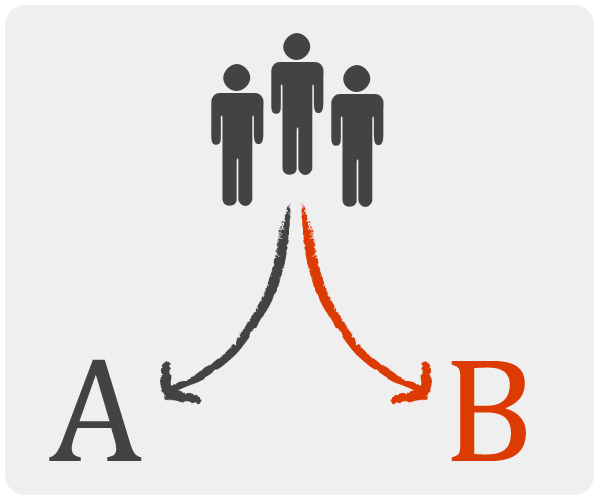 Doing A/B testing on call-to-action buttons in your holiday emails will help determine which email will have a better conversion rate. The three main things to test are:
Placement – having the CTA placed on the left side of the message may out-perform the right or vice versa
Colors – test two different contrasting colors that stand out and are not the same color of your landing page
Message – testing the wording such "Learn More" vs "Shop Now" may provide a clearer and direct message for the recipient
Empower Your List Members
Since the holidays is a time when inbox's will be flooded with email, it's good to be aware that not everyone will be excited about your holiday messages. To avoid attrition, be transparent and make sure you give your recipients an opt-down or opt-up option in your emails. By giving your subscribers control over the amount of communication that they want to receive from you during the holiday season, you will be able to understand the value in your customer's life cycle, which in return will help you retain them as active subscribers
Add Value to Your Products
In competitive times like the holidays, B2C companies worry too much about price and how they compare to their rivals. Buy competing on price, brands are cheapening themselves and commoditizing their products and services. Instead, businesses should look to connect with their recipients emotionally and explain how they can benefit their lives. We make buying decisions through an emotional filter. We look at goods and services to help us become the people we want to be. Focusing on these basic psychological principals will not only improve engagement but conversion as well.
"Save 40% on sweater"
Vs.
"Get that sweater you always wanted"
"Look great this winter in a new sweater"
Or
"New TV's are 20% off"
Vs.
"Be the envy of your friends with a new big screen TV"
"Party time at your house this game day!"
Reengage
A key tip to increase open rates during the holiday season is that if you fail, try again. Resending to recipients that did not open your communication on the first sending can increase overall open rates by 6-10%. Currently we send out our newsletter to about 50,000 contacts. We average around 30% on our initial sending (right about at industry standard). We then wait two weeks (Since you will still receive opens almost 10 days after a sending), create a list of contacts who did not open the initial sending, and reschedule the same communication with a varied Subject Line. The results are an average of 10% opens rates on the second sending. This is 7% more of our total list contacts opening and engaging with the email. For a company with a list of our size this means 3,500 extra eyeballs on our emails every month.
Maintain Your Trust
Most email providers assign a "Sender Score" to each user. The Sender Score is the trust factor an email provider has with the IP address of the sender. If you continually send email that gets flagged as spam, have high bounces and a high unsubscribe ratio – your Sender Score will suffer. When your Sender Score gets too low your emails begin routing into the spam and junk folders. In most cases this routing happens AFTER the ESP reports the email as "delivered", so you have no way of knowing it was delivered to the SPAM folder and not the inbox.
To maintain a high Sender Score only use opt-in lists (no purchased lists), deactivate inactive users, honor all opt-out requests, and continually clean your hard and soft bounces.
Sell the Email, Not the Product
Your subject line should sell what's in the email, not a product. "Click here", "Open now!", "Buy now!" simply no longer work. Your subject line needs to engage on a psychological level by presenting the consumer with either:
Social Proof ("Why 876 Travelers Chose Our Business Last Month")
Personal Gain ("How We Went from 0 to 623 Event RSVP's in 3 days")
Fear ("10 Ways Hackers Are Targeting Your Website Right Now")
If you can connect with the user and make a promise that you will fulfill when they open – they will open.
Now It's Your Turn
What are some strategies you're applying to your holiday email marketing this year? Let us know on Facebook or Twitter!
Or share these tips with your friends!