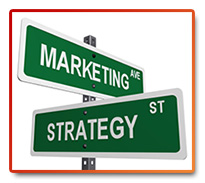 Just as quickly as summer comes to an end for our school-age children, fall reminds us that a new year is just around the corner. For many businesses and entrepreneurs, this means setting out to prepare budgets and projections for the coming fiscal year.
Even if you don't create expansive 5-year forecasts for your business, you should at the very least create a road map of where you'd like to be by year's end and consider strategies for getting there. The planning process can do wonders to improve motivation, increase communication and create a general sense of togetherness amongst your team.A good email marketing campaign will produce positive and quantifiable results. Whether that means more clicks, calls or sales, knowing how your messages affect your business is the key to understanding where and how to improve.
Before you launch any marketing campaign, develop an offer or promotion that speaks clearly to your prospects. Write a simple call-to-action and use it consistently throughout the campaign.
Once you've decided on your offer, publish it on your website.  It isn't enough for you to promote it just in your email campaign, you must create a space on your website for your prospect to learn more about, and redeem, your offer.
Now that you've posted your clearly-defined offer on your website, create an email campaign that educates your prospect while promoting your offer. Be creative and entertaining. People love a good show.
Before you hit send, make sure to plan your follow up activities. What will you do if someone opens the email or clicks a particular link inside? Did you know you can automate these follow up tasks? Stay tuned to next month's newsletter for more details.  Or, better yet, schedule your complimentary consultation today!