How to Transform Your Website into a Lead Generation Machine
The sole purpose of a website is to educate visitors and refine leads. If your website is doing neither too well, click here to learn how you can transform your website into a lead generation machine.
The underlying purpose of a website is to generate leads efficiency and produce sales opportunities. Ideally, your website should provide your prospects with useful information that will hopefully convince them to choose you over your competitors.
However, sometimes, this rarely happens. Many businesses opt to instead use their websites as an accessory. While many business leaders understand the importance of having a functional website, some see their sites as a means to make their business look professional.
Whatever the case may be, if your website isn't generating more than what you spent to develop it, you're facing some serious issues. In this article, you'll learn how to transform your website into a lead generation machine.
Make Your CTAs Shine
Creating quality and informative content is only half the battle. You still must strive to encourage your prospects to take action once they're done reading. If your website is full of vague and uninteresting call-to-actions (CTAs) like "learn more" or "call us", then you're going to miss out on wide-open sales opportunities
Your CTA is the most important aspect of your website's content. However, it can take some time to understand what type of CTA is more successful for your business. To learn how you can craft the best CTA, you'll have to conduct your own A/B test.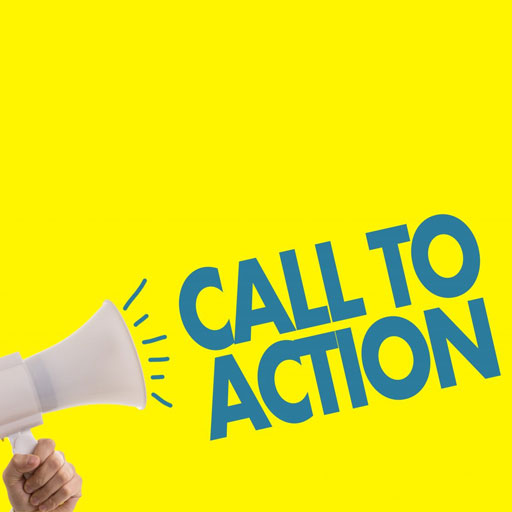 For those that are unfamiliar with the concept, an A/B test is a simple experiment in which you compare two different scenarios. For example, you can conduct an A/B test with two different landing pages to see which one is more successful. At the conclusion of your experiment, you can apply changes from the successful landing page to the unsuccessful one.
In the same token, you'll have to do the same experiment with your CTA. To do so, follow these easy steps.
Gain some inspiration by seeing which types of CTAs your competitors are using. Though, be mindful to only emulate your successful competitors. Not every CTA is worth using.
Create a list of 10 different CTAs. If you have multiple landing pages, try using a different CTA on each page. Otherwise, you can alternatively use a different CTA every month.
Keep the conditions the same. If you use a different CTA, don't alter anything else. The only thing that must change is the CTA. Keep your promotion, SEO, and marketing tactics the same.
Wait for the results. After a month (or any other period desirable to you), total up the amount of traffic, leads, and sales you received based on that landing page. You can also calculate the bounce rate and the amount of time visitors spend on your site.
Refine your results. Check to see how many people clicked on your CTA. Once you have these results, your experience is concluded.
Compare your results. See which CTAs did well and which ones didn't. You can choose to conduct more tests to narrow down your list of effective CTAs.
Now that you understand how to properly test your CTAs, it's time to figure out the best times to display them.
Display Your CTAs at the Appropriate Time
One of the biggest mistakes businesses make it placing the wrong CTA on the wrong page. You can't expect a potential customer to click a "fill out a form" CTA if it's positioned right on your homepage.
 That's because prospects won't hand over any of their information or call you if they don't know much about your business. So, why would you place a prominent CTA that gets straight to the point on a page where your prospects don't even recognize what the point is?
This is why you must use your CTAs in critical junctures of the buyer's journey. Do you know what the buyer's journey is? If not, consult the image below.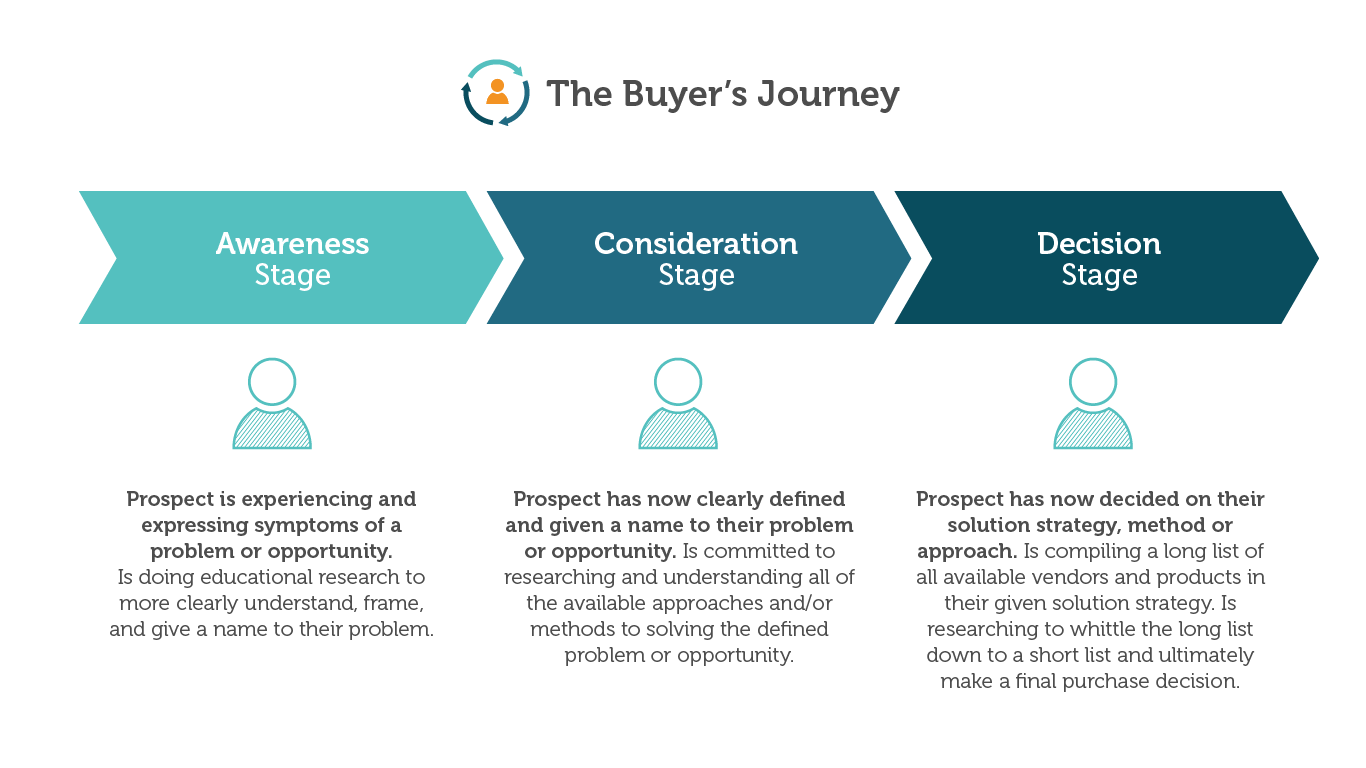 To begin generating more leads from your website, you must use CTAs that align with each stage of the buyer's journey. In the awareness stage, the prospect is simply looking for information concerning a problem they have.
Let's give some examples of how you can format each of your CTAs that will guide a prospect throughout the buyer's journey.
Awareness Stage - Let's say that you are a cosmetic surgeon. In the awareness stage, your prospects have a cosmetic issue and they're merely looking for more information before they define a solution. On your landing page, or blog post, you can create a CTA that invites them to access the information they can use to find a solution ( Click here to learn how you can keep yourself looking and feeling 20 years younger!)
Consideration Stage - Once you successfully navigate a prospect to your content that explains a solution to their problem, you must let them know about a special offer you provide. ( Click here to learn about Dr. John Smith's award-winning solution for maintaining a youthful appearance despite your age!)
Decision Stage - This is where your CTA has to be the most powerful. People will browse for products and services all day, but they'll have to be really motivated to actually go through with it. Use a strong CTA to convert your prospect into a customer, and remember to add an offer. ( Schedule Your Free Consultation with Dr. John Smith to help you turn back the clock and look your best!)
These are perfect examples of how you can create CTAs that will resonate well with your target audience. The key here is to guide your prospects through the buyer's journey and your sales funnel. Remember that scattering "call us" CTAs throughout your website will cause your website to bleed sales opportunities by the day.
Turn Your Website into a Roadmap
Your website shouldn't be a puzzle. Instead, it should be a visual roadmap that guides your prospects toward the end goal. Ideally, don't leave your visitors wondering what to do next on your site. To avoid this mistake, always give them something to do.
You can keep relevant links and engaging content nearby on pages that link to other useful pages. This will help keep your visitors informed so they can make an informed decision and consult you when they're ready. 
In addition, adding engaging content and contextual CTAs is a great on-page SEO technique.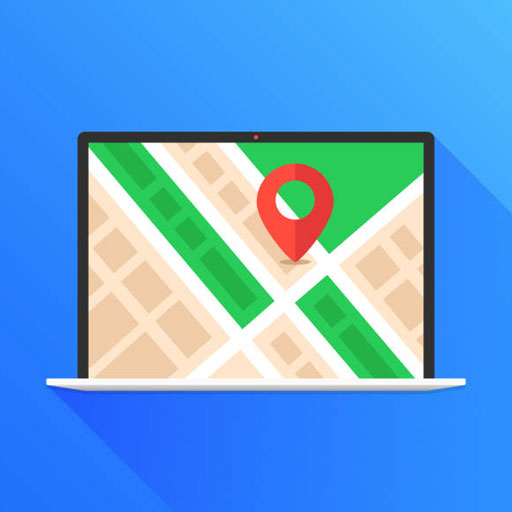 Unclutter Your Site's Navigation
Websites that are easy to explore often capture the most leads. However, it can be challenging for businesses to compile every single aspect of their business into a concise website.
Nonetheless, your site's navigation must tell a story that makes sense. Think of it as a table of contents that answers questions your prospects are bound to ask. If there are too many navigation items on your site, it could confuse your visitors.
Therefore, try to establish who you are, what solutions do you offer to your prospects, and why you provide the best solutions. Eliminate all useless pages and content from your site that doesn't align with those goals.
Give Users Something to Do After They Convert
Converting a lead into a prospect isn't a dead end. It's only an open door to endless possibilities of consumerism. A new customer will either keep working with you or refer their friends and acquaintances to do business with you as well.
There are two ways you can stimulate your new customers after conversion. You can provide them with relevant content that inspires them to purchase from you or you can supply them with more materials they can use in the future.
Here are some examples of how you can leverage both strategies.
If your end goal is to encourage a lead to download an e-book or whitepaper, then you're done guiding them through your sales funnel. Since you have their email address, send them personalized content that both educates and persuades them to do business with you.
However, if you're already converted a lead that has made a purchase, send them reminders of why they should continue working with you. You can do this by sending them regular updates of relevant products they'll likely be interested in.
For example, if you're a smartphone retailer, you can try sending a newsletter promoting new cell phone cases to customers who have recently purchased a smartphone. This will keep continuity in your sales funnel and generate repeat sales opportunities.
Create a Resource Section
One of the major deterrents of a sale is ignorance. If a consumer doesn't know anything about their problem, they will hesitate to listen to you, mainly because you're offering a solution to a problem they don't even realize they have.
That goes back to the awareness stage of the buyer's journey. Ideally, your prospects have to understand how you can help them. In order to successfully refine leads through the awareness stage, you'll have to create a resource section on your website to educate them.
Let's provide an example.
Let's say that you're a marketing agency and you're trying to get more of your leads to convert. Most of your leads are small businesses who don't really understand the concept of internet marketing and don't see it as important to them.
If you create a resource section on your website that explains the concept of SEO, internet marketing, PPC, etc, then you can convince your leads that they may be in need of your services.
One helpful tip you must remember is that your resource articles have to be strictly educational. Eliminate any salesly language and jargon from your resources to curate content that will provide value to your readers.
Not only will this help you improve your conversion rate, but it will also augment your SEO ranking as well.
Follow-Up With the Sales Team on Qualified Leads
Higher conversion rates depend on how well your organization assists each other during the sales process. Particularly, your sales and marketing teams must develop a strong and effective partnership.
That's because your marketing team is responsible for increasing your organization's visibility and your sales team works to convert potential clients who were produced by the marketing team's efforts.
Of course, marketing and sales teams regularly communicate in a typical workplace setting. However, how well are you following-up with qualified leads? Since your sales team has the inside track of how your potential customers operate, here are a few ways you can help your marketing team coordinate with them to generate more qualified leads.
Understanding the Sales Process - Your sales team deals with potential and actual customers each day. This means they should understand the motivations, fears, and questions your target audience has. This information should be relayed to your marketing team so they can address it on your website to convert leads more efficiently.
Using the Buyer's Journey - It's extremely likely that your sales team understands the buyer's journey. For this reason, instruct your marketing team to connect with sales to develop a strategy for every stage of the buyer's journey.
Implementing Email Journeys - If you want to take the buyer's journey further, have your marketing team assist sales by creating a playbook they should follow when a lead is acquired until they become a qualified lead. This involves sending personalized welcome emails and correspondences that ask why a lead has abandoned their shopping cart.
Develop a "Customer Path"
If you want to be successful at making your website a lead magnet, then you should take the time to understand the actions of past customers. Here are a few questions you should ask yourself.
How would your "dream lead" navigate your website?
What actions would they take?
What content would they access?
After asking yourself these questions, it's time to observe what actions your past customers took to do business with you. If you are noticing a pattern between several customers, then that means you've found something many of your leads can relate to.
For example, if you look back on your previous customers and notice that most of them viewed a blog post before purchasing a product or service, create a similar post for another offering. 
Ideally, you'll need to observe which path many of your customers are taking toward conversion and make it easier for incoming prospects.
FAQs
If you have any more questions about lead generation, sales, and marketing, please consult the following frequently asked questions (FAQs).
Q. Why isn't my website receiving any leads?
On a basic level, your website should be at least generating minimal leads every month. If you aren't receiving any leads, then the issue exists within your site. It's important to ensure that your website is visible on major search engines (Google, Bing, etc) because you won't receive any attention if your prospects can't find you. Also, check your bounce rate. If your bounce rate is high, it could mean that your site is too slow or that it's not very useful to your potential customers.
Q: Is it normal to have a very low conversion rate?
That answer depends on your definition of "very low". For the most part, even large organizations have a small conversion rate. That's because consumers are finicky and will often change their mind in a heartbeat. Similar to predators in the wild, the success rate of converting a lead is low. However, the more leads you generate, the more successful you'll become. Therefore, you should prioritize generating more leads than worrying about your specific conversion rate.
Q. How can you tell is a lead is not worth it?
Understandably, no one likes to waste their time on a lead that's never going to convert. The ultimate indicator of an uninterested lead is their response. If you've been sending countless emails to an uninterested lead, you should assume that they're either indifferent toward working with you or they don't wish to move forward. You should always follow-up with them as a last-chance opportunity to see what you can do for them to make their experience better. If they don't respond, then it's time to move on.
Q. My content isn't being read at all by my prospects. What should I do? 
If your content answers the questions incoming site visitors have about your business, then it should receive attention. Therefore, the problem must lie with how your content is structured. It's essential to perform both keyword and topic research to understand what type of questions consumers are asking. Alternatively, you can connect with your sales team to receive more insights into the thought process of your prospects.
Q. How long does it take to build a successful lead generation strategy?
It could take several months to years to build an effective lead generation strategy if you're doing it yourself. The key to creating the right strategy is predicated on how well you understand your target audience and the sales process. Over time, you'll gain significant knowledge of both if you're constantly working with your sales and marketing teams to develop creative strategies for converting more leads.
Win Back Campaign Strategy #2: Remind Them Why They Subscribed
f a person was interested enough to go through the trouble of providing you their email address and personal information, that means that their interest was sincere.
 
Even if your inactive subscribers have a very low-interest level in your business, you could try for one last time to remind them why they subscribed to your email list.
 
Whether it was to receive a free e-book or updates about the availability of a shopping cart item, you should refer back to what made them interested in the first place to reignite that passion.
Win Back Campaign Strategy #3: Send Multiple Emails
A win-back campaign is not, by any means, a last-ditch and rushed effort to build communication. It's a series of emails to restore the value of a lead.
The important aspect of a win-back campaign is to send several emails over a defined period. Sending one email to ask if an inactive subscriber wants to still see emails from you won't be useful, and sending multiple emails in a few days will also be counterproductive.
Consult with your marketing team to develop a plan for sending numerous emails at the right times. This will ultimately help you to save both time and money.
Final Words
The purpose of your website is to generate leads and provide meaningful sales opportunities for your business. Following these tips can ensure that your website does what it's designed to do.
Want to continue the discussion with one of our experts? Contact us today to start the discussion!