How to Keep Email Marketing Personal
Email marketing is the most lucrative form of internet marketing for professionals and business owners. Those who engage in an effective email marketing strategy are more likely to see a huge return in their investment.
With that said, there is a large emphasis nowadays on how businesses can optimize their campaigns to drive higher click-through rates and conversions. However, email marketing is perhaps one of the most difficult aspects of online marketing. 
Granted, there is a lot of advice on how to make a better campaign. Though, ultimately, you'll have to conduct your own experiments to see what is working for your particular campaign. After all, what works for others may not work for your business.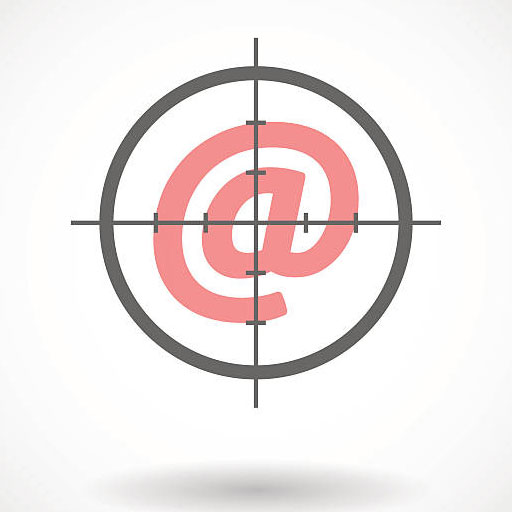 Nonetheless, there are some common email marketing principles that work for all campaigns. One principle is email personalization. Below, you will receive fundamental tips on how to grow your business with a personalized email campaign.
What is Email Personalization?
Have you ever received an email from an organization that looks as if it was copy and pasted? If you have, then you aren't alone. In fact, many businesses erroneously create a singular email message for their entire audience and send them out to all of their subscribers.
This lazy approach will quickly drive down your click-through rate and result in more of your emails being flagged as spam. Also, subscribers could start opting-out of your email list if they notice you're sending irrelevant emails to them.
To counter this, savvy marketers utilize what is known is email personalization. This entails crafting emails for single individuals, rather than an entire audience. For example, an email sent on your birthday that contains a 50% off deal is a personalized email.
Why? This is because this email is extremely relevant to you, encouraging you to follow through on the deal and other emails. Granted, it takes a lot of effort and time to craft personalized emails.
You may also need an automated email marketing software to make this process much more convenient. Still, email personalization is a vital aspect of internet marketing. You'll find out why in the next section.
Why is Email Personalization Important?
Here's a question - how many emails do you receive on a daily basis? For normal individuals, the answer could be in the hundreds. For professionals and business owners, this number can span thousands. 
Receiving numerous emails on a daily basis creates what is called email fatigue. This happens when people are turned off by basic and lazy emails, only paying attention to important and relevant ones.
It's a significant waste of time and money to have your emails ignored. If your emails begin to be flagged as spam, email service providers will catch on and do the same. Lastly, if people begin to opt-out of your email list, you'll lose a wide-open opportunity to communicate with your target audience.
This is why email personalization is important. Sending hyper-personalized emails is beneficial for telling your customers and prospects that they do matter and you've taken the time to craft an email just for you.
Sure, people who subscribe to your email list have willfully given you their information. They are still entitled to opt-out if they don't see a reason to stay subscribed. In exchange for an email address, you are obligated to provide some sort of value.
That's the entire point of email marketing. Therefore, to avoid falling flat in your email marketing strategy, you should adopt a personalized approach for creating and sending emails.
Fortunately, here are some fundamental ways to make your campaign more personalized.
Gather Relevant Information
Here's a conundrum.
You want to collect as much information you can from people who are subscribing to your email list.
Therefore, you create a detailed email subscriber form that achieves this goal. The problem is that this form takes too long to fill out, causing friction on your site. This can discourage people from wanting to opt-in to your email list.
However, without doing this, you won't be able to get the information you need to create a relevant experience for your subscribers. Here's a tip to combat this: only collect relevant information from new subscribers.
For example, if your email subscriber form can feature a field that asks for the person's birthday. Other irrelevant information, such as an address, can be left out. This will lead to shorter and more enhanced forms.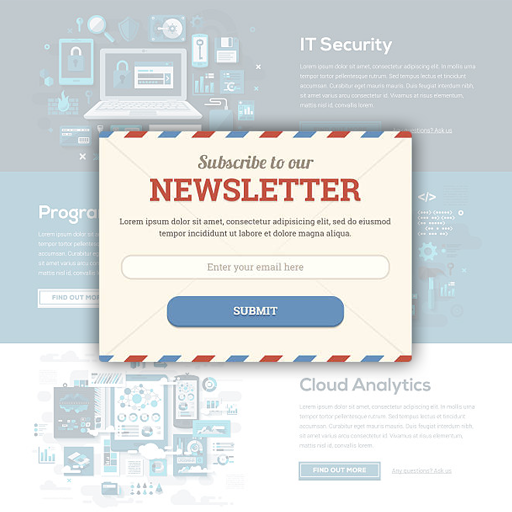 Also, if you are adding another field to your form, make sure you state why. For example, if you want to collect the birthdays of new subscribers, make a small text under the field saying you need their emails to "send a gift when their special day comes".
Creative gestures like this will make new subscribers more understanding and willing towards taking a few more seconds to sign up to your email list.
Segment Your Email List in Specific Categories
All subscribers aren't the same. The sooner you realize this, the more likely you are to accomplish the KPIs you have set for your campaign. With that said, there is a way you can send personalized emails more conveniently to your audience.
This is through segmenting your email list. Segmenting happens when you group similar subscribers in a category. Everyone in a specific category will receive specific (not the same) emails than those in other categories.
Generally, many marketers prefer to segment their email list based on their sales funnel (i.e. The Buyer's Journey). For example, here are three example categories in most campaigns: new subscribers, converting, converted.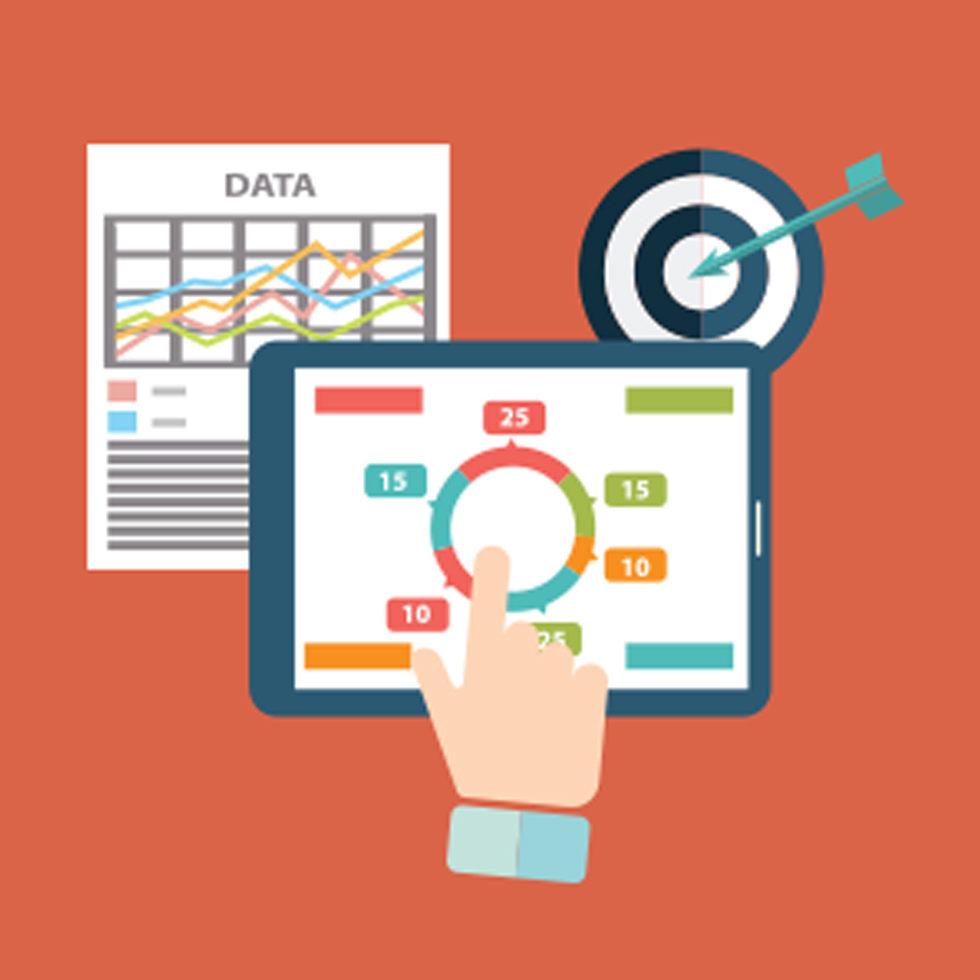 With these three basic categories, all subscribers will be sent relevant emails that pertain to their interests and position in the sales funnel. However, this isn't all. The more specific your categories, the better.
It may seem like more time and effort, but it's certainly worth it. The reason why is that each subscriber you obtain will journey to the road of conversion differently. Some may have specific questions about your products and services.
Some may have abandoned their shopping cart and have doubts. Others may be bargain shoppers and love a great deal. Whatever the case may be, you have to create specific categories that ensure that no one slips through the cracks.
Also, remember that just because you are creating categories manually doesn't mean that you have to manually send the emails. You can rely on a helpful email marketing software of your choice to assist you throughout the process.
FireDrum allows users to streamline this process to create more efficient campaigns. With all of this said, you may be wondering "this all makes sense, but how do I know which categories to create?"
The answer is simple, you'll have to study the behaviors of your subscribers. Using an email marketing software, you can track which pages your subscriber visits, which emails they've clicked, and if they've recently abandoned a shopping cart.
Understanding these behaviors through analytical data can help you stop and realize the messages a subscriber needs to possibly convert. This is why it's absolutely important to sign up for an email marketing software like FireDrum.
Our software can help you use analytics to make precise judgments to enhance your campaign.
Emphasize Quality Over Quantity
It can be tempting to create overly-ambitious email marketing strategies. If you run a large organization like Apple or Google, sending numerous emails each week can be simple.
However, it's important to realize that email fatigue can set in quite quickly when your subscribers see that you send a lot of emails frequently. Because of this, focus on creating quality content your subscribers will love and want to engage with.
Sending countless emails just because you can make your subscribers get bored of you real fast. People have lives, and most importantly, they do receive other emails. If you're like most people, you ignore businesses that send multiple emails each day.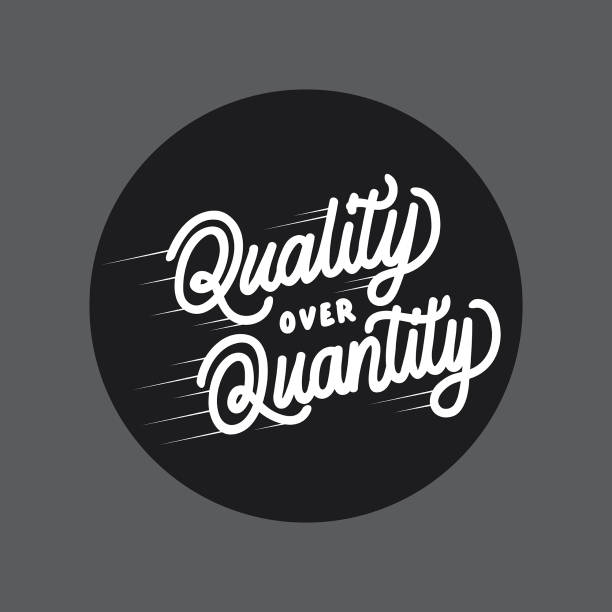 The general rule of thumb is to only send relevant emails when it's completely necessary. Develop a schedule using popular online task management tools, such as Trello and Meistertask.
Once you have your schedule in place, experiment with the batch of content you are currently sending out. After about a month, gather your results and take note of the observations you've made.
If you are noticing high engagement, keep your email frequency the same. Otherwise, you'll need to create more quality content your subscribers will value.
Don't Stop at the Name
Many marketers believe that including the first and last name is a clear sign of email personalization. Try telling that to the African princes sending phishing scams to people on a first-name basis.
If you believe that addressing subscribers by their first name is the only means of keeping your campaign personalized, then you have another thing coming. Sure, it's important to follow this practice. 
Even for business emails, greetings like "To Whom It May Concern" and "Greetings" can get worn out. This is why you should brainstorm other methods of making your emails more personalized. 
In the previous section, precise segmentation methods were discussed. Using the information above, you can use specific categories to craft hyper-personal emails. Here is a scenario of what this will look like.
Let's say that you've added a subscriber to the "Abandoned Cart" category. With the data you've acquired about the items they left behind, you can reach back out when you're having a promotion.
Then, you can title the subject line, "Amanda, the item you left behind is now cheaper!" Overall, you should go deeper than addressing your subscribers by their first names. Get to know their interests, behaviors, and motivations.
This will help you place every subscriber in the right category. Lastly, you can send relevant emails that are more likely to be opened. Another example of doing this, if you run an e-commerce retailer, is to email a subscriber with a list of clothing present on the page they spent the most time on.
You can title the subject line, "We've Been Spying on You!" Creating these types of emails will show your subscribers that you truly know them beyond just their first and last names.
Always Ask for Permission
One of the most annoying things about using your email address on a website is that some organizations will automatically opt you into their email list. For example, if you have a question and email the support team, your email address could be instantly included in their email list.
Then, you'll begin to start receiving emails you didn't sign up for. This underhanded tactic has been used to build email lists for several years, and it's not how you should go about it.
Instead, always ask for permission when engaging with a potential subscriber. Not only is this an ethical practice, but it shows potential subscribers that you respect their privacy.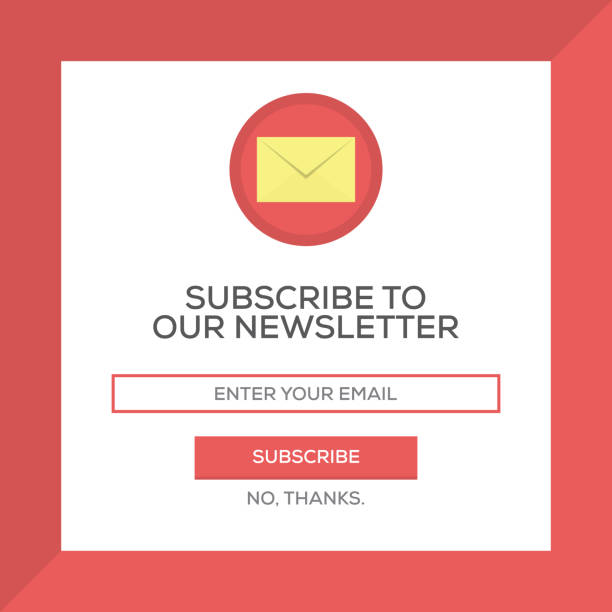 If that subscriber eventually joins, good for you. However, if they don't, then that means your email list will become stronger and less full of inactive subscribers. You might be wondering "what does any of this have to do with email personalization?"
You can't expect to get personal with people that didn't sign up for your email list. These people will continue to ignore your emails and probably flag them as spam. To avoid this, always ask for permission and rid your email list of those that didn't ask to be a part.
Optimize for Mobile-Viewing
More people than ever are using mobile devices, like smartphones and tablets, to check their email. In fact, it stands to reason that many people aren't in front of a computer all day.
But, people normally have their smartphones and mobile devices with them at all times. As a result, make sure that your emails are optimized to be viewed on these devices. When you're sending basic, textual emails this is rather simple.
However, if your emails are full of images, GIFs, and interactive content, it can be time-consuming. To make this happen, use a trustworthy and mobile-friendly email marketing software to get the job done.
Win-Back Campaign Strategy #6: Provide an Opportunity for Feedback
Consumers readily share their feedback about businesses they interact with through online reviews. If you provide them with the same opportunity, they will likely take you up on your offer.
 
If you want to know why a subscriber hasn't purchased from you in a while, ask them for their feedback. This is also true for frozen leads who may be on their way to unsubscribe from you anyway.
 
That way, you can receive helpful feedback to apply to your overall marketing strategy.
Send Emails at the Right Time
Depending on the type of audience you have, you should strive to always send your emails at the right time. There are two primary ways of doing this. The first method is just basically understanding the type of audience you have.
For example, if you're dealing with business leaders, executives, etc, sending emails in the morning and noon will help. Many of these individuals are extremely busy and won't have the time to read anything you have to send in the afternoon.
If you have a B2C audience, sending emails in the afternoon as the day begins to wind day can be effective. This can give these subscribers the chance to read your emails when their workflow begins to reduce.
If you have a specific audience or want to take a more data-driven approach, you're more than welcome to with the second method. This entails using analytics to understand what times are your subscribers interacting with your emails.
Doing so will help you determine the exact time to send your emails so they have a higher chance of being opened.
Sending Irrelevant Suggestions
The fastest way to have your subscribers opt-out of your email list is to constantly send irrelevant messages. Even if you follow all of the tips above, you absolutely can't misread your data and send emails that don't interest your subscribers.
One way marketers do this is by sending email blasts. While they might have segmented their email list, they still send an email blast containing a recently published blog post. Let's make this clear - you shouldn't send any mass email unless it's an announcement or completely necessary.
If you recently submitted a blog post on your website, only send the post to those who are most likely to engage with the post. For example, if you published a blog on how to save money shopping for clothes, you can send this blog to new subscribers. This will give them vital information that will plunge them deeper into your sales funnel.
When they come closer to becoming a convert, send them sales/marketing collateral, like ebooks and whitepapers. This collateral will convince them that you have the solution to their want or need. Lastly, send them regular offers that are relevant to their interest.
As you can see, this methodical approach starts by providing helpful information to meet their needs, convincing them that your company provides the solution to their need, and adding a sweetener to help them close on your solution.
Sending promotional emails to new subscribers who aren't yet ready to buy is a waste of time and can cause your emails to soon be flagged as spam.
Conclusion
When trying to drive the click-through rate of your email campaign, personalization is the name of the game. This comprehensive guide has all of the information you need to start keeping your emails personal.
Interested in learning more? Want us to work with you on keeping your email marketing personal? Schedule a demo with one of our email marketing strategists, now!