Are you searching for a way to reach new people and grow your restaurant business? Marketers across the industry boast that the best and most cost-effective way to build any business is through email marketing.
In this day and age, social media ads run rampant, with about $32 billion spent in the U. S. alone. This makes it hard to believe good old email, which has been around for nearly half a century, could compete with, let alone, outperform other marketing avenues. But the truth is it does.
This is partly because 85% of all adults and 78% of teenagers use email every day. That's about 281 billion emails sent and received per day in 2018. And this number is only expected to rise in coming years. Another reason is that the average ROI for restaurant email marketing is about $38 per $1 spent, which is significantly higher than that of any other platform. We think that's pretty substantial.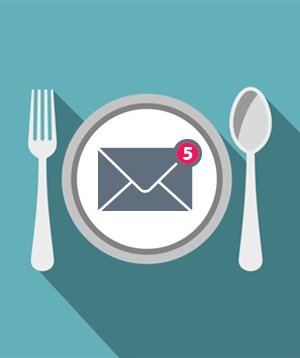 Besides these factors, email marketing has quite a few other benefits for the restaurant industry.
These include:
Growing awareness for your brand among new and established clients.
Increasing customer retention, since it has been shown that 70% of clients enjoy being sent coupons from their favorite restaurants, with the intention of using them!
Competing with larger, not so local businesses becomes easier if done right.
Advertising to a "warm" audience, as people are actively signing up for emails from their favorite eateries.
Now that we know email marketing works incredibly well, let's dive into the best ways to make it work for you and your restaurant.
Here, we hope to share with you the how to choose and get started with the right email service provider, methods that attract and collect new emails consistently, and a few great email marketing content ideas. Before you know it, you will have a growing list of patrons to fill your tables.
Choosing an Email Service Provider
The first step in email marketing is to find an email service provider that works for you and your needs. Look for one that offers a variety of template options; are they restaurant specific? Can they be customized to match the branding of your restaurant - and are they mobile responsive, to ensure they look great on any device? We offer 100's of beautiful mobile responsive email templates at FireDrum that you can customize to match your restaurants' branding, seasonal promotions, & more.
Our drag-and-drop email builder makes it easy to create impressive emails in minutes – see for yourself and check out our demo of 'Ristorante Elegante'.
Another invaluable tool for any email marketing campaign is in-depth analytics in order to track the success of your efforts. FireDrum sends you reports and interactive graphs that track, compare, and report the success of your campaigns. Get detailed contact engagement and activity reports and see what emails were opened, who opened them, and other email engagement activity such as link clicks and click-through rate.
Check out all of our email marketing features designed for restaurants here.
Building Your Email List
As a business owner/operator, you know the importance of gaining and growing your clientele. Therefore, it's time to create a list of would-be patrons consisting of your existing clientele, those who live and/or work near your restaurant, your target audience, and the people who visit your website. The key is to get their email addresses so you can stay connected through email.
There are several ways FireDrum enables you to continually increase email signups:
Use our built-in contact capture forms to get them to sign up for your newsletter. We also offer form integrations from Privy, WooCommerce, and WordPress. These make it easy to import or export your contacts with an unlimited number of custom fields and lists.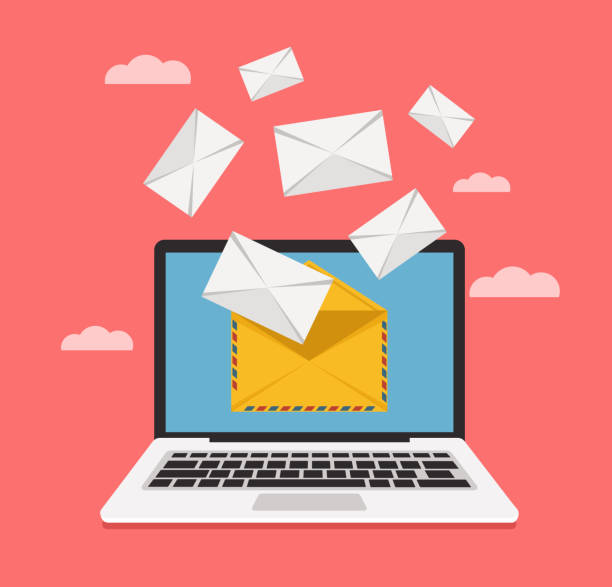 Just make sure that these forms are visible on all of your site's pages for the best results. Make their subscription a no-brainer with offers like coupons, promotions, or giveaways as a reward for giving you their email address. Then send them a welcome email and their gift as soon as they subscribe.
If you offer online ordering or reservations on your website try asking them for their email, just remember to follow email marketing best practices by having them opt-in.
Try giving them something valuable in exchange for their email like combining a free appetizer, snacks, or coupon offers with a pop up on your online menu.
You will also want to consider a few offline marketing methods to get your email list going strong.
Put a signup URL on bills, receipts, and cards that are sent with your takeout and delivery orders
Use SMS marketing by asking patrons to send you a text message to subscribe.
Or ask people to opt in by leaving their contact information so they can potentially win a prize drawing or something similar.
As your list grows, you can divide your subscribers into segments to make your marketing personalized and targeted. For instance, you could segment based on their location or what restaurant location they most often frequent. Or segment based on the types of cuisine they prefer, if they a vegetarian or prefer gluten-free foods.
Creating Sweet and Savory Messages
Now that you have a good-sized list going for you, it's time to start building emails that engage your audience and invite them to take you up on any offer you have put on the table. There are basically two types of emails that you will send out on a regular basis: relational emails and promotional emails.
Relational emails are those that you send to build a stronger connection to your subscribers. These can be a welcome email, an offer of free gifts, or even participation in a quiz, survey, or poll.
Promotional emails, as their name implies, are those sent to promote your business. These most often include future offers, events, and sales.
No matter what type of email it is, when it comes to being heard, it is essential to make sure that your brand is easily recognized, the subject line is compelling, and the message is personal. If that isn't the case, your emails probably won't get the attention and outcome you desire.
The following are a few great ideas to get you started.
Tell your backstory-- People want to feel involved in their favorite places. Giving them the history of how your restaurant came to be offers them insider information. It's also an opportunity to explain why your food is so different or why you have a whole menu tailored to healthier and gluten-free eaters.
Give food tips-- Send out tips and suggestions from your chef. Showcase a few recipes. Make a short video of your head chef preparing a favorite or seasonal dish. Give out cooking tips. Provide ideas on how to select the best produce for individual meals and where to buy great local finds.
Introduce your staff-- If you haven't already done this, write about who works for you. Who is your chef? What is their experience? What about the owners, bartenders, expert wait staff? Give relevant information about each, highlighting what makes them unique. Show off reviews, interviews, and positive coverage.
Classic promotions-- Let them know about recent changes to the menu (additions, revisions, specials, seasonal, or limited time items). Inform them about themed nights, new happy hour times, or your new incentive program.
Promote holidays and occasions-- Let people know about upcoming events and holiday specials such as your Christmas at the Beach night, live entertainment, or Thanksgiving menus specials. Make a big deal of your subscribers' birthday or anniversary by offering a free meal or dessert.
Incentives-- Discounts, deals, and coupons never go out of style. Offer a free drink or ice cream to those who haven't visited in a while. Send out surveys, polls, and quizzes and offer a buy one meal get one free deal as thanks for participating.

Email marketing is proven to work if your strategy is well thought out and you have the proper tools to put it into place by choosing an email service provider that works as hard as you do. Then use these tips to build a subscriber list and send out emails that convert, leading to additional diners around your tables and rising profits.