Stepping onto the green
Utilizing Email Marketing for Golf Clubs and Country Clubs
Email marketing for golf courses and country clubs can be utilized more than just selling remaining tee times for the rest of the day at a discounted price. It can be utilized in ways such as reaching out to current golfers, promoting special events, and advertising golf lessons to name a few. Being able to reach out to your market on a personal level through email can be great for reaching subscribers you normally can't.
The number one way golf courses use email marketing is to sell discounted tee times. But this isn't the only way to do it. Talking about your pro shop for all the latest and greatest gear can bring in customers, while other members can be brought in by the sales your shop has to provide. Bring subscribers, members or not, into your clubhouse by showing off the amenities that you can provide.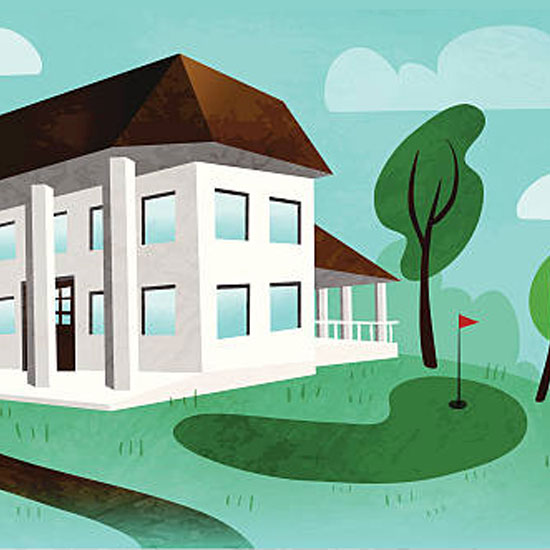 Making emails to promote your products and services might be pretty straightforward but deciding what to include to new and returning customers can become a challenge. Deciding on these things shouldn't be something you need to worry about, and you won't, because we're here to help. We've compiled the best ways to utilize marketing for your industry and we're sharing some great things that you can do to boost your email marketing ROI.
Changing up the game
Emailing Current and New Golfers
Being able to reach out to new golfers and potential patrons is great, but what about those people that are already regulars? They're important too. Being able to reach out to both with email is crucial to having everyone kept in up to date with the latest information.
Subscribers like this can receive a lot of different types of emails that can be sent to both new and existing customers. Besides discounted or even last minute tee times emails can be sent about other parts of the services you have to offer. Segmenting lists can be a good thing to do with your subscribers. This can help you split them into categories based off their interests so you can always assure they're getting emails that are meaningful to them.
Emails about new offers you have for rentals or even a special Fourth of July weekend price can be good launching points with new and returning customers. These can bud into bigger sales and open the dialogue between you and your members. Sending emails like this can help bring in those customers that come in less frequently too. If they see a new offer they have more of an incentive to click and more of an incentive to come in.
Sending emails about special discounts and deals on golfing aren't the only option to talk to your clients. Emails detailing offers from your shops about new arrivals, big blowout sales, or even new seasonal ware can be great opportunities to bring in customers. This could even be targeted to your list segments in a couple ways too. You could send a targeted email specifically to shoppers in the market for new clubs about a sale. Maybe a group of customers are in need of the hottest seasonal outfits while another group loves to see the latest and greatest from your store.
Not everything has to be about deals either. Send other types of emails such as tips and tricks, educational emails, and holiday emails can work well too. These can help build a relationship with your subscribers. You can also talk about your catering, special events, and wedding venues. Letting subscribers know that you offer these special services can set you apart from your competitors.
If your course offers golf lessons, email would be a perfect way to remind and inform subscribers about them. Let everyone know, on all levels of skill, lessons can help everyone. Emails offering times, type of lesson, and availability can increase your ROI by helping bring more customers in. This can also help let new subscribers know that this is something you offer.
Special events can also be a great place to start when emailing guests. Inform subscribers about bringing the whole office out for a round, let them know that your course can be a great hosting spot for corporate events. Include special group rates and offers on rentals for an increased incentive to come in.
Letting subscribers know about charity events can be a good idea too. This can show another side of the company and help them understand your goals a little better. Hosting tournaments can bring in subscribers that enjoy the competitive aspect of golf. Assuring that subscribers know everything you have to offer is a great goal to have.
Nurturing campaigns can help bring in new subscribers by letting them know about what your specific course has to offer to them. A good nurturing campaign can start from day one. Sending a welcome email with basic information about the club and a thank you for signing up can be a great place to start. When moving forward, you can send a couple emails throughout the first couple of weeks with more information about what you have to offer, the products and services you provide, and the unique features of your club. You can then ask them how many emails they'd like to receive from you and utilize segmenting to keep your subscribers happy. Later on, you can send other emails such as an anniversary email for when they signed up with a thank you or some coupons.
If you'd like to read more about nurturing campaigns, you can read about how to best utilize them here.
Play the Field
Be Unique With What You Offer
Entice new and existing members with everything your club has to offer. From private dinners to pool parties your club can be original and unique with what you can provide.
As a country club you can promote the exclusivity of your venue to both members and aspiring members with a newsletter. Send new and current members emails with upcoming events, exclusive member pricing, and the benefits of being a member of the club. Send out a secondary drip campaign with the perks of the club and what exclusive things members get to do to entice potential customers into joining the club.
Email can be utilized to promote special events for you club outside of golf. Subscribers can be informed of special events that are specific to your club. Maybe you have a winter formal dinner, a summer pool party, or an adults only date night. These are perfect for marketing your specific country club with email marketing.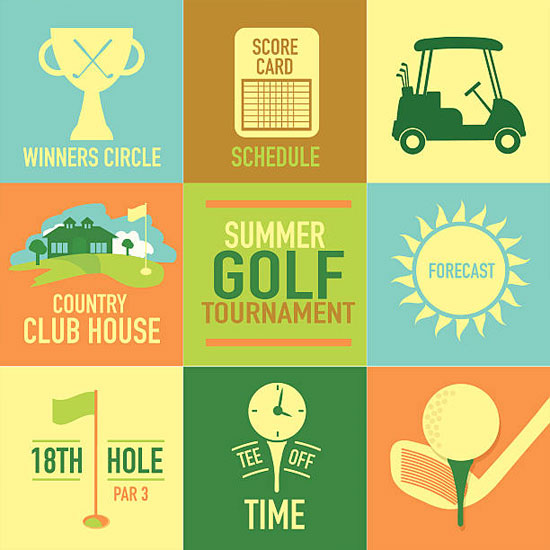 With segmenting you can send emails specifically to customers that come in different times of day, making it really easy to target subscribers that love lunch or enjoy a good dinner. Boost ROI by mentioning your dining options. Talk about the kitchen, mention specials and wine pairings for evening customers. Touch upon special lunch events for the afternoon customer. Send out interviews with the chef talking about the new and exciting dishes for the month. Make sure to let subscribers know of the multiple options you have for them too, like the cantina by the pool or the formal dining area by the tennis courts.
Creating an extension into your dining options and chef specials can easily go hand in hand with your catering advertising. Remind current subscribers that you have these services available to them for their next special event. While sending a campaign about the catering touch upon your event halls, how they can be rented out, what they can be used for, and how catering can be utilized for these events. Remind members and aspiring members that you're there for them for their every need.
Add special member events to both your nurturing campaigns and your email campaign for current subscribers. This way you assure that you're able to retain current club members with new events, while showing potential club members the things they're missing out on. This can be a great way to win back those members that might have drifted in the offseason. Send out emails detailing those events that make you unique, maybe you do a Disney movie in the pool every month, a teacher's dinner, or a tennis tournament. Talk about these to your subscribers, make sure they know about them and assure that subscribers know the club isn't just for golfing.
Private country clubs not only offer these options but they also can offer sports outside of golf too. Entice your current members with other outdoor activities that you provide such as tennis or badminton. This information can also be sent out to your nurturing campaigns to include all of the different types of activities potential members can partake in.
For country clubs a good drip campaign can include a lot of different emails designed to tempt viewers into signing up. This type of email can include emails with a brief touch on each of the topics with a call to action in the email. The call to action can be anything from asking them to come in for a tour, to call now, or putting a link to the application in. Drip Campaigns are great for new subscribers to keep them in the loop but they're also great to help you lead into a sale.
To read more about how to make a great drip campaign, you can read our comprehensive article here.
Segmenting your lists can be a great way to personally get to your subscribers. Sending personalized emails just got a whole lot simpler with adding list segments. You can create a segment with those customers that only come in for the winter months, or have another segment dedicated to those who only come for the tennis tournaments. Maybe this list segment gets 10% off their next round of drinks if they come in after May 1st. Or perhaps you give a free golf lesson to those who you know only come for the tennis. All of this is possible with segments.
To learn more about how to utilize segmenting efficiently, check out our article here.
Choose the long game
Make Relevant Content for the Current Season
Golf clubs and country clubs alike can benefit from marketing to the current season. When it gets down to it, people love to hear about the new and exciting offers each season brings. When segmented well, your lists will help you decide who will open your emails the most for the current season.
Supplying multiple events in the offseason will help remind customers that you can still service their needs. Market your event area, let subscribers know that you could host their company holiday party, a small get-together, or even birthday dinners. Create new seasonal dishes that are only available certain months that your head chef has designed specifically for you. The offseason is all about enticing soon to be, new, and returning members about the offers you have for them when they come in regardless of the season.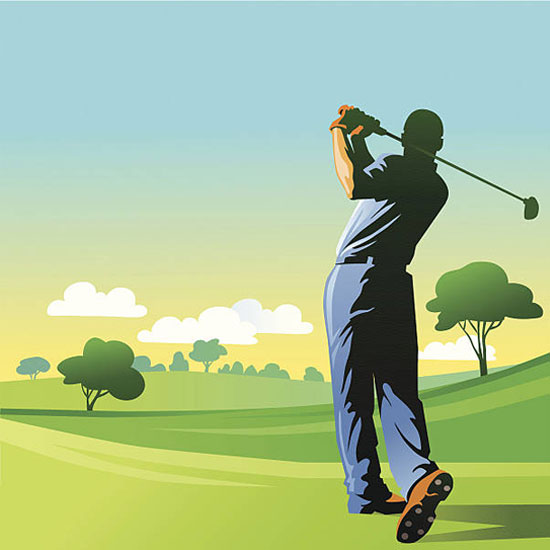 Segmenting your lists can help you specifically target those who will most likely open for that season. You can segment your lists for the season like the examples below.
Winter Arrivals
Spring Lunches
Fall Coffee Lovers
Holiday Dinner Parties
With these examples in mind you can sort of imagine the types of seasonal emails that would be good to send to these types of lists. Promoting a new winter line of clothes, a coupon for a free drink, an advert for a Bossa Nova Jazz night, or even an email for a holiday themed dinner party. These can all be great ways to both remind your subscribers that you can still be useful in the offseason and you can fill a need they have.
By segmenting subscribers into different lists you can assure that you're making dynamic content specific to your subscriber's interests. This not only is extremely unique to golf and country clubs, but it will make you stand out to your subscribers. Providing them with the content they want will boost open rates and bring them in during the offseason.
Another powerful tool to email marketers is letting subscribers choose how many emails they get from you. This can help subscribers feel valued and can trust that you won't just spam their account with all this great content. In your capture form on your website you can give the option to choose how often signups receive emails from you. This can also be sent out in the first email instead of having it right on the capture form. Doing this helps your engagement levels increase while also helping lower your unsubscribe rates.
If you'd like to learn more about how to best increase your deliverability you can read our series about it here:
FireDrum can provide all of these tools we talked about here. From list segmenting to drip campaigns we're here for you. Sign up for a free account to see all of this yourself.
If you'd like to learn more about how FireDrum can help your business with email marketing, call one of our experts! We look forward to hearing from you soon. 1-877-FIREDRM (1-877-347-3376)