Different email clients, such as Outlook, Gmail, Hotmail, Apple Mail and Mobile Devices can display differently. Testing across all browsers, operating systems and mobile devices is impractical and just testing a few can be very time consuming.More than likely this is not a problem with your HTML email or a problem with your email marketing software.The problem lies with how different email clients handle HTML coding. Some email clients have problems handling and displaying CSS, others may strip out your background images, some do not show link colors and some may not support HTML at all. All email clients tend to have their own rendering parameters and rules. So while your email may look good on Outlook, it might not look the same on Gmail. The reason for this is that HTML was developed as a standard for Web pages and emails are not web pages.
Please be aware that regardless of whether you design your newsletter, write your own HTML or you use FireDrum Templates and Campaign Wizard to create your email the rendering ultimately is dependent on the email client.
Tips For Success
| | |
| --- | --- |
| | Use FireDrum's Inbox Preview assistant. |
Don't have the time to test your message to 54 different clients? Use FireDrum's Inbox Preview Assistant and we'll do the testing for you! With each report you'll get to see how your message renders email clients including the most popular mobile devices. Learn more.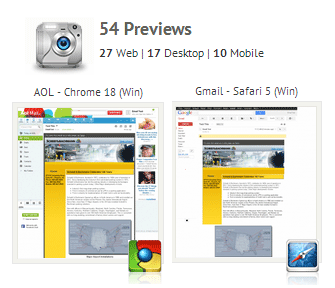 | | |
| --- | --- |
| | Do Not use Microsoft Word to edit your emails. |
While it may look great on your computer, it will look very different, even in Outlook across all email clients.
| | |
| --- | --- |
| | Use Basic HTML and Inline Styles. |
Using basic HTML will still render the look you want with less of the problems of making having it look the same across different email clients.
| | |
| --- | --- |
| | Use ALT text for images. |
Many of the email clients turn off the images from being displayed. Using ALT text and specifying the width and height of the images used will help ensure that your email will still make sense and is being displayed correctly even when the images
are off.
The rendering issues don't stop at HTML with CSS being a big factor too. You may be shocked at how some of the most popular email clients stack up when it comes to CSS compatibility.
According to The Email Standard Project these are the email clients that have the best compatibility:
| | | |
| --- | --- | --- |
| Excellent Compatibility | | Average Compatibility |
| • AOL Webmail | | • Windows Live Hotmail |
| • Apple iPhone, iPad & Touch | | |
| • Apple Mail | | Poor Compatibility |
| • Apple MobileMe | | • Google Gmail |
| • Eudora (Penelope) | | • Lotus Notes 8 |
| • Entourage | | • Outlook 2007 |
| • Thunderbird | | |
| • Windows Live Mail | | |
| • Windows Mail | | |
| • Yahoo! Mail Beta | | |