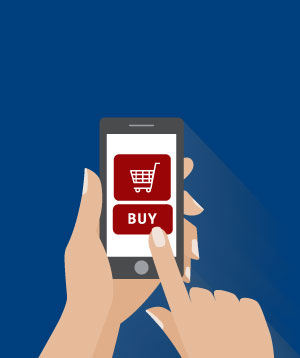 Lead Nurturing Increases the Likelihood of Purchase
Today's sales cycles rely heavily on relationships. Lead nurturing allows companies to create and maintain those relationships as time goes on through email marketing. Lead nurturing also makes you visible on platforms that your customers use to interact with others, thus increasing your chances of making a sale and creating a loyal customer.
Building Relationships   
Lead nurturing is an alternative to using the old "drip-feed" nurture tactics. We consider Lead nurturing to be a more intricate, advanced method of communication. It focuses on building relationships through relevant channels (social platforms, email platforms, etc).
Since marketing automation offers detailed insight on every customer, you can communicate with them through networks that they're most involved with (your website, email, social media, advertising, etc). Being available to communicate with customers on various channels creates a sense of relevancy and consistency in the eyes of your audience. As customers ourselves, we can agree that relevancy and consistency creates trust and interest.

Brand Building with Email Marketing
Lead nurturing is another way to build and enhance your brand/mission. We must remember… Buyers are only human! Humans involve their emotions in the decisions they make. To be specific, people are more likely to use heuristics, (techniques based on experience that aid in problem solving, discovery, and learning), for more complex decisions. Heuristics help customers deem what information and options are most important to them, and help them come to a purchasing decision. This helps a great deal, especially when a complex purchase is overwhelming a potential buyer.   
 
Emotions play a big part in creating heuristics. When it comes to customer purchases, there's an unequal balance between the pros and cons of making one. The purchaser might be asking themselves (in their own vocabulary, of course): "will I  have a positive or negative result from making this purchase? Will this purchase impair my buying reputation? Threaten my job security?"    
 
Most transactions are based off of fear and risk for the buyer, no matter which company they're buying from. To reduce the amount of anxiety commonly felt throughout the purchase process, you need to build trust and credibility with the customer. And how do you build trust and credibility? You need to relate to customers on an emotional level and provide information they request. How? Reach out to your customers with email campaigns altered to their recent searches. If they recently added something to their cart and is just letting it sit there, send them detailed product information.  Ultimately, this will increase sales and revenue.    

After building the initial level of trust between your customers, it's time to start the lead nurturing process.
Shortening the Sales Cycle with Lead Nurturing
Today's buyers use the abundance of information available to educate themselves on all product choices before buying. Consumers demand transparency in today's technological age. Brands that provide an abundance of information through their marketing materials has become the norm. Today's sales cycle can be long, but lead nurturing makes the cycle shorter since it allows brands to be engaging, relevant, and seen as trustworthy during the vital points of the purchasing process.
What Makes the Sales Cycle Longer?   
The modern sales process has more factors thrown into the mix than at any other time in history. These include:
Restricted budgets
Amount of time spent throughout the decision making process
Amount of people involved in the decision making process
Copious amount of product choices
A lot of time, money and effort goes in today's lengthy sales cycle. More sales representatives are required to close deals over this eon, meaning more paychecks to issue and more hours to log. Also during this period, competing brands have the chance to jump into the sales process and draw the buyer's attention away from your offerings.  
 
Shortening the sales process will help your company increase sales and revenue while reducing the time and money spent. Lead nurturing can help you accomplish this by fostering trust and reliability through consistent and helpful communication. It gives your potential buyers a reason to trust you at the time of purchase, and in the future when they have another purchasing decision to make.