What to Send During the Holiday Season
Marketers, as you know, the holiday countdown has officially started. Have you started setting up your email campaigns? Do you know what promotions you want to run? Have you decided who's getting what email? To help, we've created a guide that will lead you into a successful holiday sales season.
Understanding the Holiday Sending Calendar
The majority of people start shopping for the holidays in November. What does this mean? This means you need to start preparing and sending out your email blasts. This does not mean, however, that you should go off the rocks and start sending random coupons and "free shipping" offers to everyone on your list. You need to create personalized messages for each subscriber (segmenting your email list will help), that promotes the upcoming holiday/event.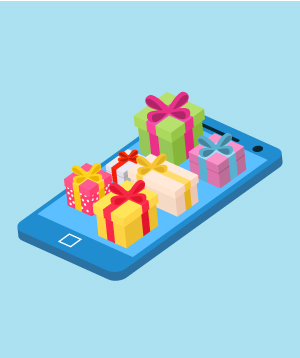 Wouldn't it would be easier if our customers limited their spending to one event (like Black Friday, for example?) Unfortunately, it doesn't work like that. To generate the most sales, we need to spread our efforts across the various holidays. From our email marketing experts to you, these are the holidays you should be focusing on and the sending guide you should follow: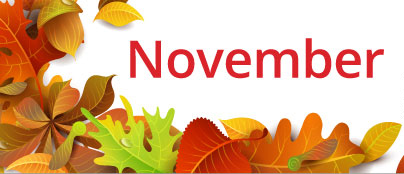 28

Thanksgiving Day

Thanksgiving, as we know, is a national holiday that symbolizes family, thankfulness (and of course), the start to Christmas sales. Send your subscribers a holiday greeting card to let them know you care.

29

Black Friday

Known as the busiest and most profitable shopping day of the year. Huge discounts are offered from nearly every retail store. Throughout November, you should be sending weekly messages to your subscribers to let them know what deals are coming up.
2

Cyber Monday

Like Black Friday, Cyber Monday is a widely popular and profitable shopping day for online stores. We suggest sending weekly (or bi-weekly) emails to subscribers, to showcase what you sell online. Don't forget to highlight these deals on your website, too!

22

Start of Hanukkah

Hanukkah, or the festival of lights, it the celebration of the Jewish people's rebellion against the Greeks in the Maccabean War of 162 BCE. Hanukkah, much like Christmas, celebrates their religion and family with elaborate gift-giving. Sending a holiday greeting card (alongside gift ideas for the family), would be meaningful.

25

Christmas Day

The day of gift giving, hot chocolate and family parties. Annually, Christmas makes up over 2/3 of all seasonal spending. Send your subscribers weekly deals, updates on final days for shipping and gift ideas. Be sure to send them a holiday greeting card, too!

31

New Year's Eve

The day before New Year's. A time to celebrate the upcoming year, new sales and new subscribers. Give your buyers a final chance to purchase your products at "Christmas pricing." Show them products you know they'd love a few days before the new year.
Segmenting Your Email List
Before we start brainstorming promotional ideas, we need to segment our email lists. Why? Let's consider this example. For loyal customers, sending a thank you email with a 20% discount may be an excellent way to share your appreciation and generate more transactions. Sending the same email to interested buyers (or individuals who have never purchased anything before), may confuse them and discourage them from buying anything in the future. This is why segmenting your list before sending out your holiday email campaigns is so important - it will save you time, money, and possible sales.
We recommend segmenting your lists into the following groups: previous customers, interested buyers, gender, location, interests (based on email clicks, preferences and search history on your site), and active subscribers. These groups are just suggestions; we understand that not every business is the same. Take some time to evaluate your subscribers and decide how to segment them based on your business goals, products, or services.
Brainstorming Campaigns
Now that you've segmented your list let's start brainstorming! What campaign will help increase your sales this holiday season? What will lead to the most click-throughs and conversions? We've listed a few ideas and guides below.
Sales. Sales Everywhere!
Simple enough, right? Promote a sale, make some money? The idea is simple, but centering it around a specific holiday may be challenging. Let's outline a sale email together.
What's the sale for? Black Friday
Who are we targeting? What segmented list would we like to use? We want to boost our sales of women's running shoes. We're targeting women, so it would be best to send this email to all women on the list.
What are we advertising? 30% off all women's running shoes.
Call to action: What do we want our customers to click on? We want our customers to view the women's show catalog. Creating a large "View Catalog" or "Start Shopping" button might produce more clicks.
What other information should we customer's know? Discount code to enter when checking out and store information (location, contact information, etc).
What would be an enticing subject line? Black Friday Sale at [Shoe Company]!
Enticing pre-header line? Exclusive savings for your feet. Find the perfect running shoes for 30% off at [Shoe Company]. Black Friday only!
Keep it short and simple! Customers won't need much information to decide if they're interested or not. To create the best sale email, you should focus on the deal percentage/dollar amount and call to action.
The Guide to Gift Giving
Remember that one time you stayed up all night searching for the perfect gift for your sister, or perhaps your best friend from grade school? You couldn't find anything that night, so you stayed up every night for the following week scouring the web – getting unreasonably frustrated and upset at your computer? Yes, you remember that. Maybe that wasn't just one time. Everyone has been through that experience. Providing a "gift guide" for your email clients will help them during their "scouring" sessions and allows you to promote your products. In your next gift-giving guide campaign, highlight your best products, and categorize your merchandise into popular search groups. Some examples: Gifts for Her, Gifts under $20, Stylish Home Gifts, Budget Gifts, Gifts for the Newly Weds, etc.
Holiday Greeting Cards
For some of your more loyal customers or long-term email subscribers, sending a holiday greeting card may resonate well. Your greeting card, which can be a simple thank you note with "Happy Holidays," stated in the beginning, will let your customers know that you care and are thankful for their business. We don't encourage attaching any promotion to this email.
There's Still Time to Shop
For last-minute shoppers, seeing an email that highlights free, expedited shipping is a stroke of luck. Take the opportunity to sell those last-minute shoppers with deals that fulfill their last-minute needs. Offering free shipping, free express shipping, and/or the option to pick up the item in-store is a great way to motivate these individuals to buy.
Thank You, Here's Your Receipt
Sell more when you send email receipts and purchase confirmations. Suggest similar products (or accessories that compliment their recent purchase), to your customers underneath their digital receipt. Although some may view this practice as annoying, it's a great way to keep your customer's shopping.
Ready to Get Started?
Sign up for a free account and get started today! Want more information about marketing for the holidays? Download our 2019 Holiday Email Guide now to learn everything there is to know about holiday marketing!