Why & How to Sell Email Marketing as a Service
The digital marketing landscape is ever-changing, but the one channel that consistently performs is email marketing. If your agency currently provides email marketing as a service, or if you'd like to learn more about how your agency can begin to provide email marketing, you're in the right place.
Email marketing has proven time and time again that it is one of the highest revenue generating sources for both agencies and their partners.  This is because, it is very inexpensive to send effective, engaging, and lead nurturing messages to existing and potential customers. Pairing email marketing campaigns with your paid advertisements and social media channels will help your clients get the most "bang for their buck,". All of your marketing funnels should eventually point to email marketing.
Email is an excellent starter service and/or add-on channel for your clients. If you're having trouble landing new digital marketing accounts, try promoting email marketing as your "foot in the door." For existing client that want to expand their reach, introduce email marketing as a new channel. When you partner with FireDrum, you can offer this low-cost service with measurable and attainable KPI's.
How to Sell Email Marketing
Email marketing is different from other digital products such as programmatic advertising, connected TV, or even organic search marketing. Rather than creating a new product or "display ad" each and every time, you're exerting most of your efforts into the message, promotion, or theme of the email itself. For business owners, this is an easy tool to take advantage of with the right guidance or management team. For agencies, this opens to door to a variety of email marketing products and packages that they can sell.
Step #1 - Find Your Email Marketing Niche
Email Marketing has many parts. Some agencies offer full-service email marketing including subscriber attainment, content creation, template design, list segmenting, and campaign planning, scheduling and management. Don't forget database upkeep! Determining wheather your agency would want to handle full service, or simply a piece of the pie is the first step to creating and selling your email marketing services. In addition to the services niche, you also want to decide if you will service a niche industry. Do you target one industry? Does your agency already focus on a specific niche? Answers to these questions will lay out what your agency should and shouldn't sell, and what email provider you should partner with. Some important tips to remember when evaluating your target consumer -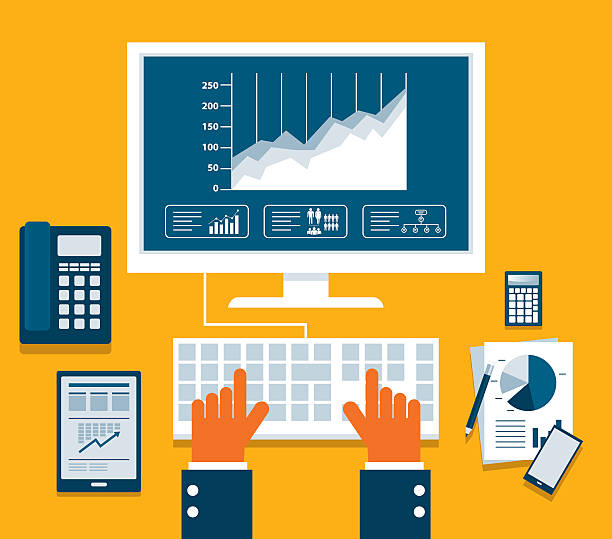 If you service ecommerce based businesses, an email marketing platform that's supports mobile layouts, has automation capabilities, and includes trigger and drip campaign options is optimal. With nearly 50% of holiday purchases happening on a mobile device and today's average customer needing a personalized experience, it's essential that the provider you work with has these capabilities.
Medical companies wouldn't typically use email marketing the same way ecommerce companies do, so it's essential that you choose a provider who has features that a physician, esthetician, dentist, or chiropractor would use. These features would include appointment reminder emails, date-driven emails, recurring emails, CMS integrations, and more.
Politicians, news companies, and education organizations benefit from A/B testing capabilities, dynamic list segmentation options, and other automated campaign types - making their campaign and daily emails much easier to manage.
Restaurants, bars, and other food-service based companies find success in sending birthday and anniversary campaigns. When searching for your email marketing service provider, make sure these campaign types are available as well as other email automation options.
If your target market includes service-based businesses, a provider that offers trigger and drip campaigns, contact management, and social media posting features will help your customers succeed.
Step #2 - Choose a Robust Email Marketing Platform
To support your customer's needs and stay within your agency's budget, it's essential that you conduct research on possible email marketing platforms. Each software may provide its own unique options, but you may that find usability and price will guide your company's decision. When evaluating partners, make sure to ask for a walk-through of the platform and details on their white label email marketing options.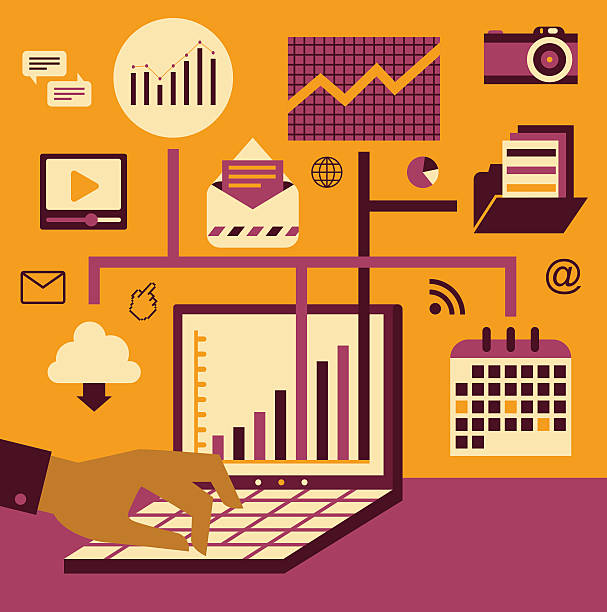 One partner to consider is FireDrum Email Marketing, an affordable platform that offers various levels of white-labeled solutions that your agency can customize. From our robust software to full-managed services, you can create a solution tailored to your customers and agency's needs.
Step #3 - Build Your Email Marketing Packages and Products
The packages and products you offer may vary depending on your customer's needs and business type, but there are several options you should certainly include in your product matrix. Each of the below options has proven to be successful and beneficial for our clients and would increase your agency's annual revenue.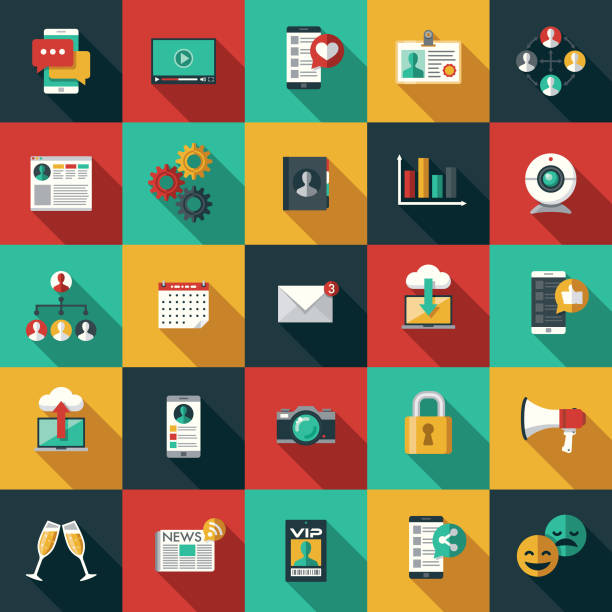 Template Creation
Whether you use our graphic designers to create and publish white labeled templates for you, or you organize an in-house team, email templates are beneficial for both parties. Creating one unique template will build your customer's brand and increase your revenue. Templates can also be used as a retention or upselling tool. Our template creator tool also allows agencies to lock specific regions or areas of each template to protect important branding elements, which limit an editor from moving or deleting a section, and maintain brand control.
Content Creation
Help your customers create and send the perfect promotion or newsletter by offering expert copywriting services. Use your content specialists or take advantage of our email marketing copywriters to develop engaging and converting copy. Providing this service to your customers will increase their clicks/conversions, and will decrease the "wait" time between each email message.
Campaign Sending and Reporting
Work with your customers to create and develop the assets for each email newsletter, but implement and publish their newsletters internally. Offering a partially-managed service will help ensure that each of your client's messages are sent out on-time, building the confidence of your customers and potentially increasing their revenue. Offering consulting sessions each month or developing your own analytics reports is another service that you can provide to help your clients understand the results of each email messages, increasing their confidence and your agency's retention rate.
Automated Campaign Management
Show your customer's the value and power of automated campaigns, and how your team can help them generate a return through automation management. Although email platforms like FireDrum are easy to navigate, the help of an expert to design and launch A/B campaigns, drip campaigns, trigger campaigns, and recurring emails can prove extremely profitable. Each customer/business may be different, but you can offer your expertise in a variety of ways, including template design, campaign configuration, copywriting, email management and updates, and analytics reporting.
Full Campaign Management
Be the "one stop shop" for your clients, offering everything template design to campaign launch and reporting. Depending on your target market and your agency's billing setup, you may decide to charge these fully managed services by the hour or by a predetermined package amount. Items to consider including in your full-stack email marketing packages -
Strategy development
Template creation
List segmentation and contact management
Branding and logo design
Landing page updates
Content creation and asset retrieval (stock photos, photography sessions, etc.)
Campaign configuration and sending
Automated campaign set-up (drip campaigns, trigger campaigns, date-driven campaigns)
A/B testing (campaign set-up, sending, and reporting)
Social media integration, content creation, and posting.
HTML Form Design & Implementation
Customizing and enabling subscribe forms will increase your client's lead base and grow your agency's book of business. Be a helpful hand to your clients and offer form integration services, popup configuration, and contact management. Depending on your ESP, you may have access to pre-built forms already that just need styling. Need help managing and building these forms? Use FireDrum's team of email specialists and web developers to fast track your campaigns.
ESP Platform Only
These various email services and package types may not fit your customer's needs, but that doesn't mean you're out of options for email marketing. Instead of customizing the products you're offering to your clients, consider providing a branded do-it-yourself solution. Create and brand your own email marketing platform without investing in development and maintenance. There are several options on the market, but you may find that our white label platform is what your agency needs. Benefits of partnering with a white label email marketing provider -
Low-cost investment to be able to provide email services to your clients.
No maintenance fees & regular platform updates
Expert guidance to help you configure and sell your email marketing services
Customizable level of branding
Access to our database of templates and tools (contact management, automated campaigns, integrations, etc.)
Scalable software and flexible member levels
Integrated billing & support ticketing system available for your use
Global reporting and analytics
and more!
Step #4 - Price Your Email Marketing Packages Competitively
Once you've decided what solutions you'll be adding to your agency's services, start outlining what pricing model or scale you'd like to stick to. There are several popular pricing methods, but we suggest following the same system you currently use for your other agency products. When outsourcing your work or white labeling your own ESP, consider these few factors.
Your hourly rate should be priced like a consulting fee. Charge your standard rate for one-time projects or for general maintenance like contact management, list cleaning, for setup, and template design.
If you have pre-set prices for various package levels, make sure it's set at reasonable monthly fee/cost. Rule of thumb, if you're basing your packages off of a white label email provider, only mark your services up 30 - 40%. With FireDrum, your client facing prices will be affordable while your agency invest remains low.
Full-service packages may vary in price depending on the industry (medical clients require less targeting and nurturing compared to online retail stores), but you can determine your sale price by comparing pricing from other email service providers and leveraging that against your own time investment.
To support your do-it-yourself customers, be sure to price out your ESP only accounts competitively. This cost would be calculated by adding your cost-per-account with the white labeled email platform plus a 30% - 40% markup, your time investment cost, and other fees you'd generally associate with starting agency services.
Step #5 - Create Your Selling Tools
As a full-scale agency, you may already have a marketing plan in place, but it's important to remember that email marketing requires a different advertising strategy compared to services like programmatic campaigns or content writing. As a retention-driven tool, you should be ad educational as possible when promoting your services. Make sure to include details about the value of email marketing, information on how to navigate the platform, and best tips to improve your customer's engagement and sales. The must-have's when advertising your new agency service -
Design a detailed landing page discussing email marketing, the features, and the value of partnering with your company. Be sure to include a link to sign-up within your new software, and/or at lead capture form that collects their contact info.
Configure and send a monthly or quarterly email to your existing customer base describing the benefits of email marketing. Make sure to link back each email or section that talks about email marketing to your new landing page.
Start a lead nurturing campaign for new website signups or in-person prospects that you've met. Each email in this campaign should be driving people to your email marketing sign-up page. To increase engagement on the email itself, we recommend sending new facts, statistics, promotions, and/or case studies to show the value in email marketing.
Post information on social media networks about your email marketing services once a week. These posts don't have to be detailed or lengthy, but they should provide a "hook" that leads your users to your website.
Once you've configured and designed your selling tools and email campaigns, train your staff. Make sure the entire team knows the value of email marketing, and the top "talking" points when talking to their clients.
"Email marketing gets results." It has been proven time and time again how valuable email marketing is to businesses like yours. According to Statista, a leader in media and advertising studies, there is an estimation of 255 million pf projected email users by 2020. Additionally, email marketing is expected to remain one of the top marketing channels in the U.S. because of the high conversion and click-through rate. In layman's terms, you can get in front of a lot of customers and expect users to click-through and make purchases on your website.
"Your investment is relatively low." There is a startup fee to email marketing (as expected - it's similar to other agency services), but unlike other advertising channels, you don't have to "pay to play." Email marketing is unique in that sense, where your monthly cost/recurring investment is only to use our email system. Additional charges are per product, for example, if you upgrade to a higher package or have our team style and implement your sign-up forms.
"Email marketing is proven to have a high ROI." Studies throughout the last few years have shown that the median return on investment per $1 is $38. That means if you spend $10 in marketing costs, you would likely see $380 in return. Recent reports from statistic companies and in our own user studies, the median ROI has increased to $44 per $1 spent. Small businesses, multi-location companies, and agencies alike can agree that this 4,400% ROI is substantial, and is a great reason to try email marketing.
"Newsletters are year round, not just a tool for holiday promotions." Contradicting popular beliefs, email marketing isn't a holiday-only marketing channel. Yes, sending emails during the holidays has proven to be revenue generating, but that doesn't mean it's useless throughout the rest of the year. Referencing WordStream, a paid media software solution, over 70% of millennials use email as their preferred method of communication. Meaning, 70/100 customers between the ages of 22 - 37 are most likely to read your email newsletter over a social media post or SMS text. Leveraging this metric to your media planning, businesses should be using emails as their primary method of communication when sales, promotions, or newsworthy events happen with their business throughout the year.
Choose a Robust Email Marketing Service Provider
Several factors that come into play when choosing your email marketing provider, including usability, reliability, security, features, and deliverability. Finalizing your agency's solution shouldn't be a hasty decision. While conducting your research and test-driving email platforms, we urge you to consider FireDrum Email Marketing. Our unique email marketing for agencies solution is built to scale, following best practices when it comes to mobile usability and security. Additionally, when you start with FireDrum, you will work with one dedicated account manager.
White Label Email Marketing Options
We're here to help you promote your brand and build your agency. Our white-labeled platform is customizable to your business and easy to control from the user side. With FireDrum, the design of your ESP platform expands beyond changing colors and logos. We'll help you configure and design the front and backend of your platform, giving you unique options on brand display, user signups, the template library, automated campaign options, custom features and more. Other benefits to consider when you partner with our team:
A billing and support system can be integrated with each white label email marketing platform, giving your team the ability to reactivate and deactivate accounts when needed. Bill customers automatically, and respond to their support requests without having to invest in additional software.
Your email platform is 100% customizable, from fonts to colors and branding. If there's a change in your branding design, make the update immediately - you don't have to wait for our software developers to implement the change.
Regular updates and new features are included. When you start your white-labeled email marketing platform with FireDrum, you don't have to worry about additional costs or fees when we release our latest features or security updates. We'll guide you through the changes and push each update on your schedule.
You will have administrative access to the entire platform, giving you complete control over new accounts and the ability to pull global analytics. As the administrator to your platform, you will also be able to control account levels, users, and capabilities.
With your platform, you will be able to build and create a custom and free template library. Use our pre-built templates or take the time to develop your own. Template sections, graphics, and text areas can be locked by an administrator.
Affordable Platform Pricing
We understand that to sell email marketing as a service, you need to price your products and packages competitively. Our wholesale/white label pricing is affordable and relatively low compared to other options in the market, allowing your agency to markup and make a profit without charging fees outside of the typical range. Contact our sales representatives to receive a custom quote. Your cost may vary depending on the platform you choose (we offer various levels of white labeled/private labeled solutions to fit within your budget), and the services you add-on (will you be using our graphic design services? Web development services? Content provider?) All of this information will help deliver an accurate and affordable quote.
Explore Robust Features
We aspire to give our partners and customers the most effective email marketing for agencies solution available, providing tools that will make building emails easier and features that will make each email more valuable. Some of our features are listed below, but a full list can be accessed through our features guide. All of these features are included in your white label email marketing platform.
Email Design Studio - easily build emails with drag and drop functionality. Choose from a variety of responsive pre-built options.
Integrated mobile preview tool - see how your email will look on mobile or tablet devices while you're building new sections and adding your content.
Email on Acid integration - before campaign launch, test how your email will look in over 50 different devices and browsers.
OpenBoost auto-sending - this automation tool gives you the ability to resend your email to users who didn't open after a specific date and time.
Comprehensive contact management features and list segmentation options - Import, export, and organize your list with dynamic segmentation options. Once you have your subscribers uploaded and categorized, use our search and segmentation tools to find specific users and preview their activity.
Spam testing tools - before campaign launch, run our spam testing tool to check for potential trigger words or images. We'll also scan other parts of your email to ensure it won't be picked up by spam filters.
RSS to email and recurring campaigns - convert your blog or news feed into automated email campaigns, limiting your time investment. With our recurring email options, you will be able to send these campaigns automatically on a daily, weekly, bi-weekly, or even monthly basis).
A/B testing campaigns - determine what design or what content is most effective in generating clicks and leads by running an a/b test campaign. Within our reporting dashboard, you'll be able to see which campaign is winning, and type of engagement each email is receiving.
Automated/nurturing email campaigns - configure and launch an unlimited amount of drip campaigns, trigger messages, and date-driven campaigns to nurture and engage your users. These automated emails are easy to set up and track within the software, making it easier for your team to evaluate what type of action each message is receiving.
Advanced reporting - understand exactly what your subscribers are doing through our advanced reporting features. View engagement and clicks through interactive graphs, download and share subscriber activity reports, and configure our software with Google Analytics/Google Tag Manager to track conversion on your website.
Competitive Advantages
FireDrum Email Marketing has been providing ESP solutions since 2001, giving us a competitive advantage and unique background and knowledge base to the marketing industry. When you partner with us, you not only gain a flexible and customizable solution for your agency, but a passionate and knowledgeable team. Our email experts, in-house software developers, and content specialists will help you in every way possible to launch and grow your email marketing client base. Furthermore, we'll support you in the following ways -
Ongoing platform training with a dedicated account manager.
Email alerts when there are changes in the industry/with can-spam laws.
One-on-one consultations with our email marketing specialists to discuss best practices, selling opportunities, and platform features.
Direct support through chat, email, and phone calls.
Subscription to our email marketing newsletter for tips, best practices, and more.
Start Selling Email Marketing as a Service
If your agency hasn't started selling email marketing as a service yet, get in contact with our white label team. Email marketing is an excellent starter service for every business type and can prove to be a valuable revenue-generating source for each of your customers.
When you partner with FireDrum Email Marketing, a white label email marketing service for agencies, you gain a team of experts to help you launch your own line of email products on a custom branded platform. Grow your agency's revenue and your customer's ROI by calling us, today.