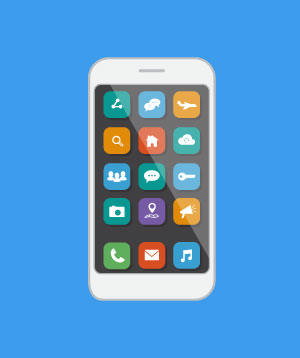 Lead nurturing that isn't engaging your email subscribers is not considered to be effective lead nurturing. You don't just want people to sign up for your list; you want your audience to see the value in your content and communication attempts. To arrive at this goal, your communications should posses these four aspects of engagement.   
Trustworthiness 

 
Building customer trust is absolutely necessary. Do you think that potential clients  will let you into their inbox (or wallets, for that matter,) if you haven't yet built a trusting relationship? Most likely they won't. Start establishing your relationship by setting up an honest opt-in email. Let them know what to expect immediately after they sign up, and follow your own expectations throughout your communications.   
 
Across channels, trusted communications have shown lower rates of unsubscribes and bounces. In comparison, untrustworthy communications tend to have lower conversion rates and microscopic levels engagement. Readers who haven't developed a sense of trust with your company may judge your messages as spam.   
Relevancy 
By relevance, we mean knowing  and understanding what your audience expects. Generic, ill-timed emails might make your readers think, "they don't know me, they don't know what I need, and they just don't understand who I am." Some might even conclude that "they don't care about me." 
If your messages lack relevance to, then your subscribers will unsubscribe. Or worse, they'll emotionally unsubscribe. Sure, your emails will still land in their inbox, but they'll become accustomed to skipping right over them.
Say that XYZ Golf Co. has hired you to run a campaign promoting their line of beginner golf club sets. Their target audience is middle-income people who would like to learn how to golf, but have been putting it off for awhile. You craft the perfect message and have an extensive email list that you're able to share it with. However, you haven't stopped to consider the demographic information of your list. A good portion of the subscribers are retired, veteran golfers who would have no use for beginner golf clubs. How will they view XYZ Golf Co. after viewing your misfired communication?
You achieve relevance by taking customer engagement seriously. You have to know what message to send to which person and the right time to do it. You can do this by:
Knowing which people you're talking to. Again, think about the XYZ Golf Co. example. Based on what you know about them, the experienced golfers on your list would have no use for a product meant for absolute beginners.
Sending the right message at the best time. Would a campaign for new golf clubs do better at the arrival of spring, or in the middle of December?
Segmenting and targeting your audience so that you can make constant improvements to your nurture program. Segmenting your list for XYZ Golf Co. so that the message only goes to the inexperienced, would-be golfers. Doing this will increase your conversion rate and reduce the number of annoyed readers. Bear in mind that subscribers expect for their data to be used wisely by the marketers they share it with.
Luckily, with FireDrum Email Marketing's extensive, individual memebr reports, you are able to segment each subscriber with confidence.
Multi-Channel Marketing
Today's shoppers move effortlessly— and swiftly—between channels. A buyer can typically move from email to social media to your website, then back to social media as quick as lightning. Marketers not only need to bear this in mind when preparing their lead nurture campaigns, but they should also remember that buyers go online using a variety of different devices. Considering this allows marketers to optimize and personalize their communications. The platform that you use for marketing automation, and your lead nurturing campaign, all need to accommodate all the different ways a buyer can view and interact with your communications and content. Remember, customer engagement can occur in more ways than one.
Strategy and Impact
An effective lead nurture campaign should be measurable, so that you can quantify just how strategic and impactful it is. This allows you to clearly see the value of your work, and its impact on the organization's bottom line. Setting forth the right metrics is essential to winning approval from company executives, making necessary adjustments and reporting gains.
---
Not sure where to start? Our email marketing experts can help. We offer fully managed services that will take the heavy lifting off of you. Schedule your free consultation, today!