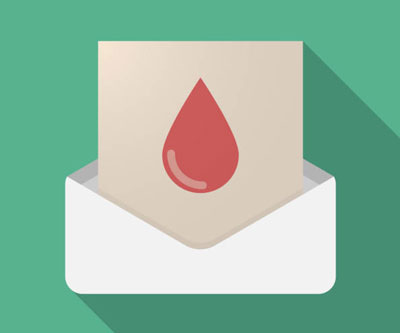 Many marketers often times use the terms "drip marketing" and "lead nurturing" as synonyms. The reason for this is obvious. In many cases, drip marketing and lead nurturing are, in fact, one and the same. Both of the terms are associated with the process of sending a series of automated emails to recipients. When the emails are sent they are usually based upon the recipients' online behaviors, or they can also simply be sent at predetermined time intervals.

The sending of automated emails is an essential part of many email marketing strategies since many B2B marketers believe that this serves as a way for them to educate prospective clients and build relationships with them over time. While these types of email marketing strategies can be effective, marketers who limit their campaigns to email nurturing aren't doing themselves any favors.
Marketers can, in fact, employ marketing automation to deploy drip programs that go beyond the scope of traditional email nurturing. The key behind doing this is to expand the drip programs to not only encompass prospective customers but to keep current customers and employees engaged as well. Although employees who are current customers aren't traditional sales leads, nurturing relationships with them is certainly beneficial as well.
EMAIL DRIP PROGRAMS FOR CURRENT CLIENTS
Marketers shouldn't stop nurturing their leads after they become customers. In order to keep current customers, it's important to keep engaging with them by providing them with useful, entertaining and educational content that keeps them remembering the particular brand being advertised.
One way to accomplish this is to employ an on-boarding drip campaign for new clients. Marketers can do this by asking themselves and their customers what new customers would find most useful from automated emails. Then, the content can be created to help the clients get started. Many marketers have found that breaking the emails down into numbered lists, bullet points and quick tips makes the content much easier to digest.
On-boarding drips aren't the only way to use lead nurturing with customers. Marketers can also create:
Upselling campaigns and cross-selling campaigns. Ensure that upselling campaigns and cross-selling campaigns are based upon data contained within the marketing automatic platform, such as customers's demographics, interests, behaviors and so on to make sure that the campaigns are well-targeted. Marketers certainly don't want to send their customers information about products that aren't relevant to them.
Renewal campaigns. Renewal drip campaigns are not only a convenient way to remind customers when it's time to renew their contracts, but it's also an unobtrusive way to do it.
Exclusive content campaigns. These types of campaigns allow marketers to entice customers by offering them content that they can't get elsewhere through in-depth e-books and webinars that are for their eyes only or through engaging contests that offer exciting prices.
The possibilities are virtually endless!
EMAIL DRIP PROGRAMS FOR EMPLOYEES
Drip programs can also equip a company's own employees with the knowledge that they need to succeed, thereby enabling sales teams to become marketing automation experts. Provide team contacts with educational content that empowers them to perform their jobs even better to achieve this.
One of the most advantageous aspects about internal drip programs is that marketers probably already have the majority of the content that they need to get started. All they'll have to do is regurgitate that information in a more digestible form. For instance, they can create a "Tip of the Week" drip email by getting information from the company training manual as well as excerpts from the company blog. Marketers can even go a step further to include content from competitors in order to give sales and marketing teams a deeper insight into competitors' landscapes.
Marketers who are feeling ambitions can even take their drip programs a step further to create new and engaging content. Salespeople tend to be especially receptive to video content, so including short best practice videos in emails can be highly effective, and Wistia is a great program to use to track the success of videos.
CONCLUSION
Nurturing leads is among the most important parts of marketing automation because it allows marketers to build relationships and deliver personalized experiences automatically. Once marketers have mastered the art of nurturing their prospects, then they can take their drip campaigns to the next level by using them to educate and nurture their current customers and employees.