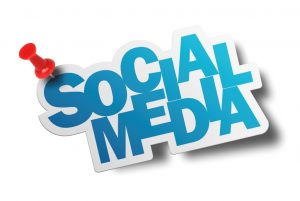 According to eMarketer.com, Facebook and other social media sites ranked as the second most effective marketing method among US small and medium-sized businesses surveyed in January 2015 by Thrive Analytics, but that doesn't mean more are using it. More than 4 out of 10 US small businesses surveyed in February and March 2015 said they didn't use social media for business.
This is unfortunate! If your business isn't leveraging Facebook, Twitter and other social media sites you may be losing out to the competition. Social Media sites bring together a community of online users who are looking to connect.
Think about how much time you spend on social networks; Facebook, Twitter, Instagram, Pinterest, etc. Pinning, Liking, Sharing, Tagging your friends and quotes you love. Don't you think that time would be well spent on marketing your business the same way? Shouldn't others be sharing and liking your business and promotions? Shouldn't you be gaining more email addresses from Facebook and turning them into life-long customers?
If you answered, "heck ya" to any of those questions, then read on!
Take advantage of your social world and share…share…share!
Sharing isn't for just those cute puppy photos… When you already have a great tool like FireDrum to help you manage your email lists and send out your quality campaigns, you also have the capability of sharing those campaigns with your social network. Our platform provides a simple way to view all of your campaigns, grab a URL and post to any network of your choosing. This enables those who may not be on the email list to see your campaign as well. Thus enabling them to share your campaigns to friends, colleagues and loved ones.
Wouldn't you shop from Facebook if you got 20% off your purchase?
So now you've posted that campaign on Facebook, how do you get people to your website to shop? How do you get their email address to send them promotions? Besides learning how to create a call to action in your campaign, you can redirect potential customers to a form on your own website to sign up for email newsletters. Then your drip campaign can gather their information, send a welcome email with that 20% off coupon. Now you've captured another email address and hopefully a loyal customer. Then that customer is happily shopping on your website with their coupon and sharing the post with their friends. This opens the possibility of brand new email subscribers and revenue.
Oh look, I can connect socially with you via Facebook right off this email too?
Don't forget a vital part of that campaign, putting your social buttons in every single campaign you send out. Show your current email list that you're socially connected. Create an incentive for them to "Like" your page. Coupons can work both ways. Send a coupon to sign up for the email newsletter through social networks and use social networks to get people to sign up for emails. "Like us on Facebook and get 10% off your next order." Or, "Get free shipping with this coupon code when you "Like" us on Facebook." Everyone on your existing list is already a fan, but this gives them incentive to stay a loyal customer.
Either way you choose to grab your customers attention, social networks still ranked the second most effective marketing method among US small and medium-sized businesses as I stated above. Don't you think that's good enough reason for you to start marketing your own business, NOW?