Why maintaining a healthy email list is so important!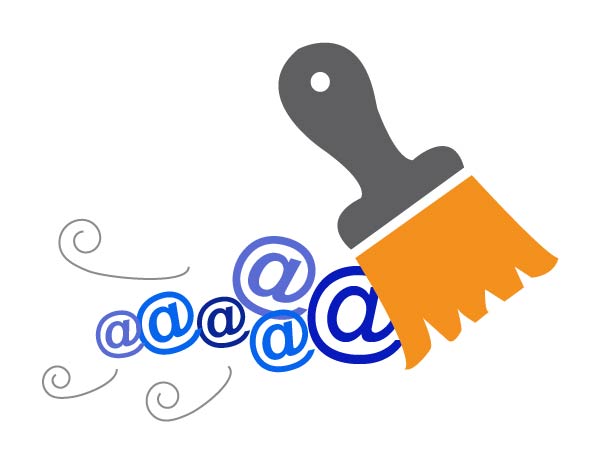 Take a minute to think about your most valuable possessions. A lot of hard work probably went in to obtaining them, and they have a lot of significance to you. Don't you want those possessions to be in good working order?
Clean, not broken, not unusable.
I urge you to think of your email marketing lists as a very valuable possession. And just like anything else, they can become old, used and less effective if they are not well maintained. Nobody wants a dirty, scuffed-up email list. Just like a rusty pair of pliers won't work very well, a neglected email list won't produce worthy results, either.
But, good news! Maintaining a clean email marketing list doesn't have to be time-consuming, as long as you are consistent in your efforts.
Here are 5 Reasons why you want to keep your email marketing list fresh and clean:
1. Results
This is what it's all about – Getting your message to your subscribers successfully! Clean email marketing lists produce better deliverability rates. This leads to a higher conversion rate and increased sales. This then leads to a higher return on investment.
2. Save on email marketing costs
A clean email marketing list saves you the cost of sending messages to inactive or non-responsive email addresses.
3. Improve your open and click through rates
Sending out to bad email addresses often results in higher spam complaints. Internet service providers, spam monitors, and email security services all set thresholds for what constitutes an acceptable email campaign.
Your spam complaints, undelivered messages, and unsubscribes all need to be under these thresholds to avoid unwanted attention from these groups. Blasting your emails to an unqualified list could result in account suspensions from your email platform, penalties, or even fines, not to mention discouraging marketing results. Clean that list for better delivery!
4. Social Standing
Repeatedly sending out invalid email addresses can hurt your company reputation and registered domain. The higher the engagement rate, the better your delivery rate.
5. Attract and engage new subscribers
An important part of keeping your email marketing list fresh is getting those new signups. Making it insanely easy to join your mailing list is key! Put signup forms on your homepage, contact page and even on your locations page if you happen to have more than one for your business.
Create a clear call-to-action for your prospective subscribers in all of these locations. Don't forget Social Media as well! Email conversion rates are 40 times that of Facebook and Twitter, so moving someone from fan or follower to email subscriber puts him or her in a really good position to become a customer and keeps your list current.
Ready to get started?
Email platforms help you monitor your lists' health throughout an email campaign. We measure deliverability, bounce rate data, and unsubscribes to give you a baseline reading on how your list is doing.
Many email marketing companies won't clean your list for you, but at FireDrum, we will!
We can clean up your email list for a low price in less than 48 hours, and have you on your way to more effective email marketing.
Call one of our marketing experts now at 877-FireDrm, email us at support@firedrum.com, or fill out this quick form and we will be in touch!