When is the last time you addressed your ongoing online marketing strategy? Last quarter? last year? Never?
With 2015 just around the corner and online advertising set to outperform traditional advertising in every manner now may be the perfect time to look at your online marketing strategy and develop a plan for next year.
Keeping a pulse on all things online marketing, here is my outlook on upcoming trends for 2015.

1. Brands will become publishers
One of the most common questions is, "Why would anyone read my Auto Repair (or Real Estate, or Bakery…) blog?" 2015 is the time to become useful and relevant to your end user and potential clients. By treating your brand and your blog as a true publication, suddenly the content you're writing becomes engaging and relevant.
Are you a local Real Estate agent? Write about every local event, city council meeting, high school football game, construction project, and anything else that is relevant to your audience (note: not just relevant to your industry). Once the eyeballs are on your blog, write blogs here and there about local real estate news, new listings and your services.
2. Marketers will tailor their writing to their audience
Over the last 10 years everyone has been pummeled with buzzwords, fluff, and bland copywriting. 2015 will be the year marketers level with their audience and begin writing in a manner that makes sense to their audience.
Additionally, as brands strive to create authentic connections online, especially with Millennials, more will understand that a clever laugh or the vulnerability of silliness is the most efficient path to earning trust and loyalty.
3. Paying for Reach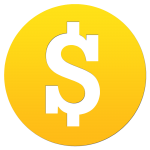 By now everyone with a Facebook page knows that organic reach is down significantly. In most cases, as low as 2-6%. With Twitter teasing a similar algorithm update to their timeline, 2015 will the year marketers have to begin paying to reach their audience through social media. Along with paying for reach, marketers will need to effectively budget, measure and report on their social media success.
4. Platform Specific Content
For too long marketers have created one message and simply copy and pasted it to each network. However, the data shows that if you take the very same piece of content and share it through Email, on Facebook, Twitter, LinkedIn, G+ – even to the very same people – you will see very different results.
Why?
Because the end users intent is different on each platform. This means they will choose to engage with, share, or ignore content for different reasons on each individual network.
In 2015 marketers need more than an "online marketing strategy", and instead need a dedicated email strategy, Facebook strategy, Twitter strategy, and so on.
5. Lose the Pitch
Brands that continually push a sale are being ignored. Online marketing in 2010, let alone 2015, is more about providing value, incentive, and building relationships than flat out selling.
Honestly ask yourself, "Am I going to be able to interrupt someones browsing habits into buying this product?" 99% of the time the answer will be no. So why not take that opportunity to engage and build a relationship?
6. Digital Will Outperform Traditional
This has been a long time coming, but 2015 is the year digital will finally overtake traditional in all forms of marketing. Ad spend, impressions, conversions, return on investment – everything. It's time to begin shifting those ad dollars from traditional platforms which continue to show diminished returns and begin investing those into online marketing.
7. Social Selling Goes Mainstream
Online and social marketing will converge with sales in a meaningful way. Marketing (one to many) and sales (one to one) are beginning to use the same techniques of content creation and real-time engagement. Because of the effectiveness of Twitter and LinkedIn to engage in real time with potential clients, the best organizations will not run marketing and sales as separate "departments" but will merge the two into one customer facing organization focused on revenue and lead generation.
Your turn
What do you see as a growing trend in 2015? Let us know over on Facebook or Twitter!