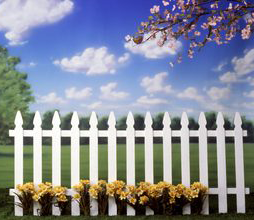 It's finally happening. The cold weather is beginning to recede, and spring is on its way. As people start their traditional spring cleaning regimens, it's time for your company to do the same. Your customers will be getting rid of unwanted clothes, furniture and building materials. They'll also be looking for spring discount deals.
If you want to take advantage of this seasonal trend, you'll need an email marketing campaign specifically geared for the spring months. Here are six spring marketing tips that will help get the word out about the great deals you might be offering.
1. Spring Awakening
Before you send out that initial email, do an inventory of your email lists and segments. Have you been noticing a lot of bounces and non-engagement from certain email addresses? Put those lists and segments into categories so that you can determine which ones are worth keeping.
Winter makes us lazy. Nobody wants to move around or go outside when it's cold. Now that everyone's getting an extra dose of sunshine, kick your customer base into gear with a reactivation campaign. Everyone likes to feel as if they've been missed, so think about including the words "miss you" in the subject line.

2. Plant An Email Seed
The first day of spring is March 20th. On that day, create an introductory message that will be the first in a series of emails. These emails should center around a particular theme, mission or initiative that's related to your business. If you stick with this campaign, you'll see a definitive increase in reader engagement.
3. Spring Colors
Research shows that color matters, and our moods are definitely affected by the types of colors that we see. Invoke the spirit of spring by using spring colors, such as green and yellow, in your email templates.
4. Garage Sale
Bargain hunters will be on the lookout for great spring deals, so reward these diligent customers with targeted promotions. Did you know, emails with $ off in the subject line is about twice as effective as emails with % off?
5. Give Your Customers Something Pretty To Look At
The most striking thing about spring is the drastic change in visual elements. We move from the cold starkness of winter to warm weather and bright colors. Exemplify this change by including graphic elements in your emails: videos, gifs and cinemagraphs.
6. Share The Joy
As stated earlier, the first day of spring is March 20; this is also the International Day of Happiness. Capitalize on this holiday by creating an email marketing campaign designed to spread happiness and goodwill among your subscriber base.
When good things happen to us, we feel better about ourselves. Your email campaign has the potential to brighten someone's day. If you can make your customers happy, they're more likely to engage with you and see what it is you have to offer.