What's the easiest way to get your audience to open your emails?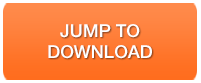 Write better subject lines.
Of course, you need to have a permission based email list of interested and engaged customers. Your audience's inboxes are an endless stream of promotions, alerts, notifications and spam. No matter how great the content of your email is, you'll need to learn how to write subject lines if you want your audience to open your emails.
Or, you can skip to the bottom and download our "35 Subject Line Formulas to Boost Your Open Rates" guide.
Subject line writing is key to all internet marketing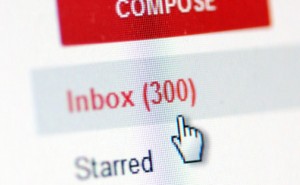 True, writing better subject lines will boost your email open rates, but that's just the start. Understanding the psychology behind what makes an engaging subject line is the secret to successful email marketing. It will improve your results in nearly every aspect of your marketing, including:
Social media headline writing
Blog post titles
Sales page headlines
Presentation titles
The key to understanding how to write great subject lines is about understanding what causes a person to take a certain action. Why they say, "Yes." And if you're in the business of marketing – you are in the business of getting people to say, "Yes."
For the sake of this guide, we'll break down subject lines into three main categories:
Social Proof
Fear Tactics
Personal Gain
Social Proof
The paradox of choice tells us that when a person is confronted with an abundance of choice, either 1) no choice will be made for fear of making the wrong choice, or 2) a person will make a choice based on the choices other people make.
The more people making that choice, the more comfortable the person making the decision becomes.
Examples of Social Proof subject lines would be:
Why 1000's of Arizonans Will Gather in Scottsdale on September 21st.
The new iPhone App your friends are buzzing about.
Why 876 Travelers Chose Our Business Last Month.
Fear Tactics
Many times, people will be more motivated to take a specific action for fear that if they don't, something bad will happen.
Consider these subject lines:
Warning: Don't Shop at Walmart Again Until you Read This.
This One Item In Your Home Might Be Harming Your Family.
10 Ways Hackers are targeting your Website Right Now.
Personal Gain
Personal Gain headlines are the easiest to write. Simply state the benefit and promise your reader that if they take action, they will gain this benefit.
Examples of Personal Gain headlines:
How to Write the Perfect Facebook Post.
Do this for 30-days and Get Rock Hard Abs.
How We Went from 0 to 623 Event RSVP's with No Marketing Budget.
2 Simple Ways to Improve Your Existing Subject Lines
Add the words, "How to"
In many cases, simply adding the words "How to" to your existing subject line will have a dramatic improvement on your open rates.
Consider the subject line, "How to grow your Facebook Reach by 50%".
Removing the "How to" this subject line becomes "Grow your Facebook Reach by 50%"
The second subject line doesn't make a promise, it makes a statement. By adding "How to" you are making a promise that your user expects you to deliver.
Mention the time commitment
The ultimate battle every marketer faces is the ongoing fight for your audience's attention span. One way to gain your audience's trust and improve your open rates is to communicate the time commitment required to gain the information.
Consider the subject line, "15 Reasons America's Economy is crumbling"
Judging by the headline I would assume this would be a long in-depth article. If I don't have the time, I will skip it.
Now consider how differently this subject line communicates the same article.
"A single trend that is causing America's economy to crumble"
This signals to the reader that the article will be a short piece of a content and only require a time commitment of a few minutes.
Conclusion
The battle for attention in email marketing is intense. This guide is your weapon in the war for email opens.
Download "35 Subject Line Formulas to Boost Your Open Rates", print it out and keep it at your desk.
Utilize it when you need inspiration for a new subject line and watch your open rates soar.
Download '35 Subject Line Formulas to Boost Your Open Rates'